ATM cash crisis: Problem severe, Income-Tax dept roped in by government
This comes amid reports of an unusual spike in cash in the ATMs in many parts of the country. The finance ministry will ask the I-T department to probe all the large withdrawals made in the past three months. "There has been a mismatch in withdrawals and deposits made with the banks in last 2-3 months. The taxman will probe who all withdrew large sums," sources said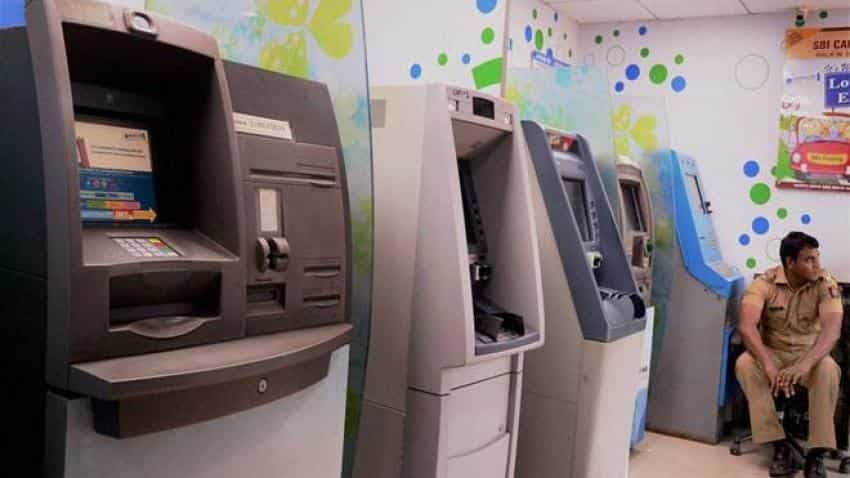 The reason for the sudden spike in demand is being analysed, the government said. In the last 2-3 months, there has been a cash demand of Rs 40,000-45,000 crore against the usual demand of Rs 10,000-15,000 crore, officials said. Image source: PTI
Updated: Wed, Apr 18, 2018
09:49 am
ZeeBiz WebDesk
The income tax department will investigate the sudden surge in cash withdrawals that has led to a shortage of cash in the country, a senior finance ministry official said. This comes amid reports of an unusual spike in cash in the ATMs in many parts of the country. The finance ministry will ask the I-T department to probe all the large withdrawals made in the past three months. "There has been a mismatch in withdrawals and deposits made with the banks in last 2-3 months. The taxman will probe who all withdrew large sums," sources said. Cash crunch has been reported in several states including Karnataka, Telangana, Andhra Pradesh, Maharashtra, Rajasthan, Uttar Pradesh and Madhya Pradesh.
The reason for the sudden spike in demand is being analysed, the government said. In the last 2-3 months, there has been a cash demand of Rs 40,000-45,000 crore against the usual demand of Rs 10,000-15,000 crore, officials said. "There is an unusually high demand of currency in the country," Department of Economic Affairs (DEA) secretary Subhash Chandra Garg told reporters. The government has stepped up printing of currency notes to meet the demand.
"Additional cash is being supplied to the states to meet the demand and Rs 500 currency notes worth Rs 2,500 crore are being printed every day," Garg said. There is a shortage of Rs 500 notes in the system, but the situation will normalise in next 5-7 days, a ministry official told DNA Money. "About Rs 1.75 lakh crore worth of currency is still in reserve," Garg said. The government had stopped printing Rs 2,000 notes in the last few months as it is sitting on a reserve.
Meanwhile, Union finance minister Arun Jaitley assured citizens that the cash crunch is temporary and would be dealt with. "Have reviewed the currency situation in the country. Overall, there is more than adequate currency in circulation and also available with the banks. The temporary shortage caused by 'sudden and unusual increase' in some areas is being tackled quickly," he tweeted.
There may be a feeling among people that there will be a cash shortage in the future, which is causing people to withdraw cash, Garg said. But no person should withdraw thinking there is cash shortage in the country, he said.
However, the government said that the situation is likely to be brought under control in about a week. "After reviewing the situation, RBI is dispatching huge amount of cash to the areas which are facing maximum cash crunch, including Bihar, Jharkhand, Karnataka, Andhra Pradesh and Telangana. The situation has, however, normalised in Maharashtra and Madhya Pradesh," a senior finance ministry official said. A committee under the DEA secretary has been formed to monitor the cash situation.
(By Anjul Tomar, DNA Money)