Asian markets rally on US jobs report, inflation relief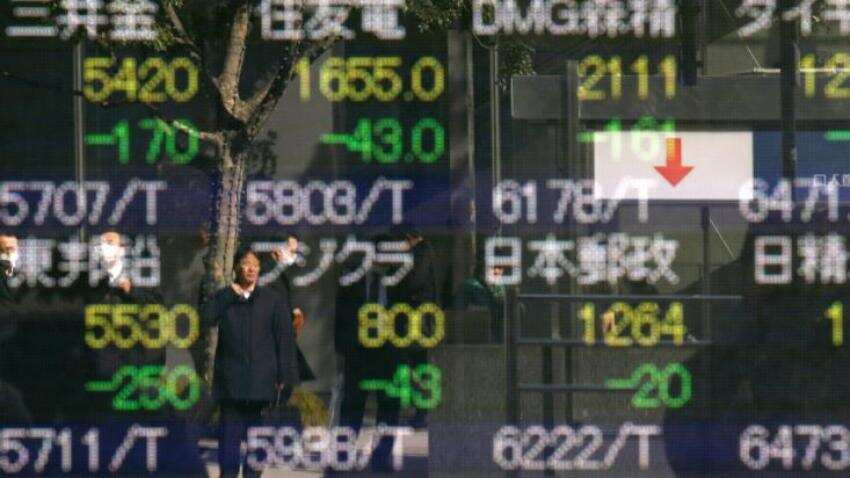 A relief rally swept across Asian share markets on Monday after the latest U.S. jobs report managed to impress with its strength while also easing fears of inflation and faster rate hikes, a neat feat that whetted risk appetites globally.
MSCI's broadest index of Asia-Pacific shares outside Japan firmed 0.4 percent. Japan's Nikkei jumped 2 percent, while South Korea rose 0.8 percent.
Australia's main index climbed 0.9 percent and E-Mini futures for the S&P 500 added another 0.23 percent.
Inflationary worries faded on Friday after U.S. data showed nonfarm payrolls jumped by 313,000 jobs last month, but annual growth in average hourly earnings slowed to 2.6 percent after a spike in January.
The pullback in wages tempered speculation the Federal Reserve would project four rate hikes - or dot plots - at its policy meeting next week, instead of the current three.
"The release threaded the stock needle perfectly, exhibiting strong overall net job adds alongside an increase in the participation rate and tepid wages suggesting labor demand is being met by new entrants into the workforce," said analysts at JPMorgan in a note.
"In reality though the market is probably reading too much into a single jobs report," they cautioned. "A fourth dot on March 21 may have been averted but the labor market is increasingly demonstrating evidence of tightness and this will inevitably translate into upside wage pressure."
For now, Wall Street was happy to take the data at face value and the Dow jumped 1.77 percent, while the S&P 500 gained 1.74 percent and the Nasdaq 1.79 percent.
On the week, the S&P rose 3.5 percent, the Dow 3.25 percent and Nasdaq 4.2 percent.
The jobs news likewise lifted riskier currencies, including the Mexican peso and Canadian and Australian dollars, while weighing on the safe-haven yen.
Those cross currents left the U.S. dollar a shade higher against a basket of currencies at 90.107. The euro was last up a fraction at $1.2310 EUR=, sandwiched between support at $1.2270 and resistance at $1.2296.
The dollar edged ahead on the yen to 106.88, having bounced 0.5 percent on Friday.
Investors also trimmed holdings of yen last week on news U.S. President Donald Trump was prepared to meet with North Korea's Kim Jong Un, a potential breakthrough in nuclear tensions in the region.
U.S. officials on Sunday defended Trump's decision, saying the move was not just for show and not a gift to Pyongyang.
The mix of brisk U.S. economic growth and restrained inflation was a positive one for most commodities, with industrial metals and oil performing well.
Spot gold was steady on Monday at $1,323.14 an ounce.
Brent crude futures rose 16 cents to $65.65 a barrel, after surging almost 3 percent on Friday. U.S. crude futures rose 11 cents to $62.15 a barrel.
Updated: Mon, Mar 12, 2018
08:07 am
Reuters