As summer holidays beckon, try crocodile safari in Chiplun, Maharashtra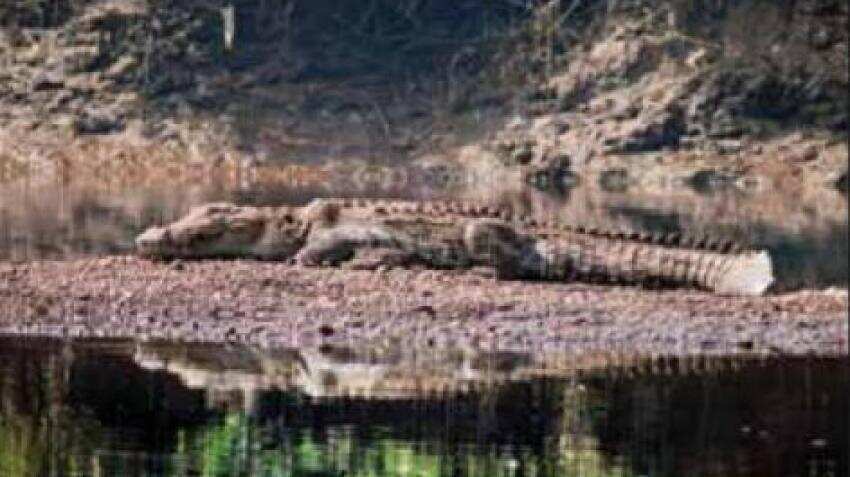 A summer boating and crocodile safari, to be organised on the outskirts of the city of Chiplun between May 4 and 8, is touted to attract more than 25 thousand tourists. Image source: DNA
A summer boating and crocodile safari, to be organised on the outskirts of the city of Chiplun between May 4 and 8, is touted to attract more than 25 thousand tourists. This is the only crocodile safari that has been organised for the past four years at Chiplun located in Ratnagiri district, which is nearly 250 km away from Mumbai.
Ram Redij, the chairman of the Global Chiplun Tourism Multi-purpose Cooperative Society told DNA that this is the only crocodile safari that is being conducted twice a year, for the past four years. Redij informed that Vashishti River backwaters are rich in various beautiful spots including a picturesque coastline, Govindgad Fort, small islands, among others.
Dheeraj Watekar, a local writer and journalist said though Vashishti River has crocodiles, there have never been any report of a crocodile attack in this area.
He said there is a possibility of Maharashtra getting its first crocodile park at Chiplun, near Govindgad Fort, like the one in Chennai. Watekar stressed on the need for a scientific survey and census of the crocodiles in the river for the same.
Watch this Zee Business video here:
Redij said that there are around 250 to 300 crocodiles in the area, but no scientific survey has been done to ascertain the numbers. A large croc population is the primary reason why the Chiplun tourism society has been organising the safari during the summers and also to usher in the new year.
Watekar added that he himself has many a times taken photographs of crocodiles, which are easily located during low tide. Taking these factors into account, the organisation arranges the festival during the first week of May every year.
Redij said that the organisation has acquired the latest boats, including rowing boats and pedal boats and that tourists would be given a tour of the nearby islands, forts, while fun games will also be organised for the tourists. A food court in the area will serve Konkan delicacies, too.
Those interested to take this tour can get in touch with Ram Redij (7767007110) or manager Vishwas Patil (9823138524).
By Shailendra Paranjpe, DNA India