Anil Singhvi's Market Strategy November 12: Market to be Positive; Titan is Stock of the Day
Indian markets closed in a red on November 9, 2018. On the day, Nifty 50 closed 13.20 points (0.12%) down at 10,585.20 while S&P BSE Sensex was down by 79.13 points (0.22%) to close at 35,158.55.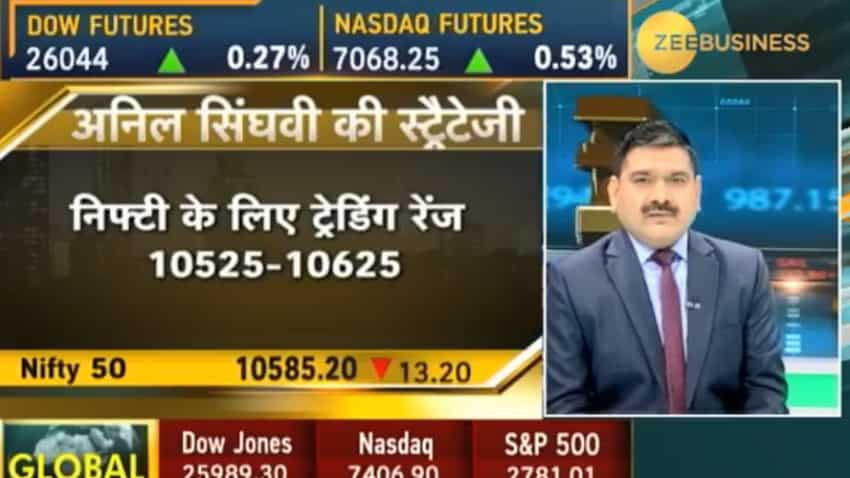 Small and bigger trading range on Nifty lies between 10,525-10,625 and 10,500-10,650 respectively. The extreme trading range stands at 10,475-10,700.