Amid RBI concerns of non-functional ATMs, banks miss target of setting up new machines
With the addition, the total number of ATMs of public sector banks increased to 1,42,557 at March-end.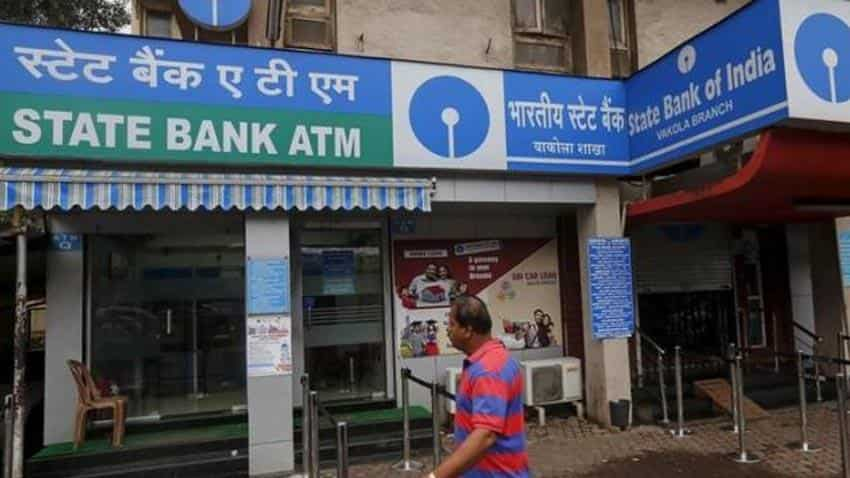 A man walks past an ATM at a State Bank of India branch in Mumbai, July 23, 2015. Image Source: Reuters/Shailesh Andrade
Updated: Sun, May 29, 2016
12:29 pm
New Delhi , PTI
State-owned banks installed close to 14,000 automated teller machines (ATMs) in different parts of the country in 2015-16, but missed the cumulative target of 15,249 for the financial year.
Earlier this week, the Reserve Bank of India (RBI) deputy governor S S Mundra had raised concerns over one-third of ATMs being non-functional and warned the banks of penal action if the compliance levels were not met.
A total of 13,935 cash dispensing machines were installed by banks in the year ending March 31, 2016, against the target of 15,249 ATMs, according to the data on the progress of installation of ATMs by 27 public sector banks.
With the addition, the total number of ATMs of public sector banks increased to 1,42,557 at March-end.
Country's largest bank State Bank of India (SBI) installed 4,222 ATMs against the target of 4,200. SBI had 49,724 ATMs at the end of March.
Andhra Bank, Bank of Baroda, Bank of India, Canara Bank, Indian Bank, Oriental Bank of Commerce (OBC), and Vijaya Bank were among the state lenders which exceeded their respective targets.
On the other hand, Allahabad Bank, Bhartiya Mahila Bank, Central Bank of India, Punjab National Bank and Union Bank of India missed their targets last fiscal.
While private sector lenders are pushing online and other tech-driven tools to widen their reach to cut cost, the state-run ones are going slow as there is no government push.
Mundra quoted a survey of 4,000 ATMs conducted by RBI team recently wherein it has found that almost one-third of these machines are not in working condition.
The ATMs surveyed were situated in various parts of the country and were of various banks, he said.
Though there has been a curtailment on free ATM transactions since November 2014, there has not been any increase in inter-bank ATM usages.
Most banks complain that without adequate user fees, ATMs are a loss-making business for them.