Alert! Your cosmetics are harmful; Toxics Link reveals why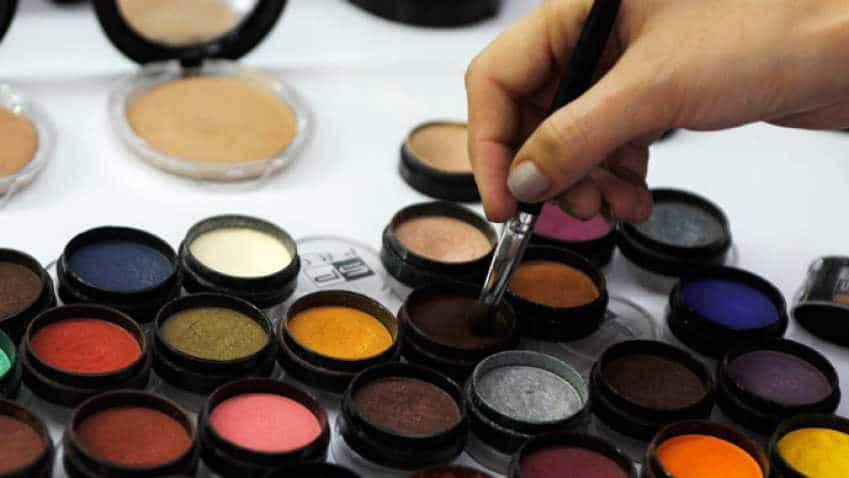 Several countries, including the United States, have banned beauty products that have the content of microplastics. Image source: Reuters
Updated: Tue, Jul 10, 2018
08:12 pm
New Delhi, ZeeBiz WebDesk
Undoubtedly, almost everyone uses beauty products, like face wash, lipstick, scrub, creams and sunscreens and more. However, have you ever wondered about the harmful effects of these creams? Probably not. Notably, a matter of concern that has risen recently is that several beauty products being used, especially in India, contain microbeads. This is a product that is harmful to the skin as well as the environment. Significantly, the Bureau of Indian Standards (BIS) does not have any rules and regulations to regulate these beauty products. 
Toxics Link, in its study, has claimed that microbeads are present in cosmetics and personal care products that are being used by the public. These microbeads are harmful to human skin as well as the environment. The finding is based on the study of several beauty products. The group in its findings concluded that microbeads were present in about 50 per cent of face washes and 67 per cent of scrubs. 
This is the first such study that claims the presence of microbeads in the Indian beauty products. These microbeads are not visible through the naked eyes as the size is below 1micrometer (µm). Actually, microbeads are present in form of microplastics and have a negative impact on our skin as well as the food chain. 
"I hoped that action will be taken in the case. However, it has been two months but no action has been taken either by BIS or the drug control authority of the country. Even they didn't have any communication with us. Presence of microbeads in personal care products is not a good thing and is a matter of concern at least when campaigns have been launched across the world to ban the use of microplastics", says Satish Sinha, Associate Director, Toxics Link.
Harmful Nature of Microbeads
Microbeads are generally present in face wash and may damage your cornea, if it enters your eyes. Microplastics can cause problems, mainly in girls, like obesity, problems breathing as well as hormonal changes, if it gets into the body. In addition, after being drained, it has a negative impact on the environment if it mixes with water.
Actually, certain chemicals are used to increase the shelf-life of products and they also help in reducing dark spots and ageing problems. Interestingly, beauty product companies functional in foreign lands have developed options as replacement of these products in form of Beeswax and Jojoba Wax. These replacements are developed by using a variety of natural products. But Indian companies have failed to come out with any such measures. 
"Yes, the quality of the products is worsening at present. But customers are also responsible for the problem as they look forward to buying cheap products. I am into the business of manufacturing beauty products but I make sure that my products are made by using natural products. They must have more herbal content", says Bharti Taneja, Beauty Expert. 
Watch this Zee Business video
Regulation in India
Several countries, including the United States, have banned beauty products that have the content of microplastics. The US enforced such a ban in 2007, while the United Kingdom and Canada banned such products in 2018. But India is far behind in this case and does not have any regulation to regulate beauty products being manufactured and sold in the country. Apart from this, microplastic particles were also found in water bottles, but no rules were made to regulate it. In fact, BIS through its studies has also accepted that the presence of microbeads in products can be harmful. But there is no regulation or stringent order regarding this. If this happens then companies that make beauty products will be careful while making the product.