AC setting at 24 degree Celsius only: Time to panic? Why you don't have to worry right now
In order to promote energy efficiency, the power ministry has advised companies to regulate default air conditioner (AC) settings.  Default AC setting at 24 degree Celsius temperature has to be maintained, the ministry said in a statement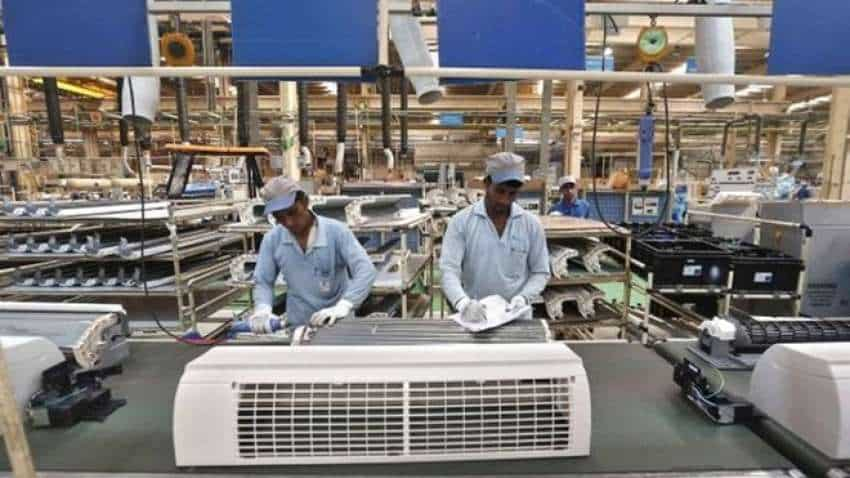 The ministry has ordered companies to set this temperature as default AC setting, but the same can be changed at will by buyers. Image source: Reuters
In order to promote energy efficiency, the power ministry has advised companies to regulate default air conditioner (AC) settings.  Default AC setting at 24 degree Celsius temperature has to be maintained, the ministry said in a statement, but for those who really prefer their AC settings at near Sweden temperatures, here is a reason not to worry, yet. Government is gunning for this AC setting to save energy and reduce greenhouse effect.
The ministry has ordered companies to set this temperature as default AC setting, but the same can be changed at will by buyers. So, no need to worry now. However, and this may be a big reason to start sweating, government may consider making this norm mandatory at a later stage. So, enjoyment of a chilled out home and office may well have a deadline!
Under the guidance of Ministry of Power, the Bureau of Energy Efficiency (BEE) has carried out a study and has recommended that the default setting in the air-conditioning should be at 24 degree Celsius. The new campaign will result in substantial energy savings and also reduce greenhouse gas emission, it said.
"Every one degree increase in the air-conditioner temperature setting results in saving of 6 per cent of electricity consumed," the statement said.   It said that the normal human body temperature is around 36-37 degree Celsius, but large number of commercial establishments, hotels and offices maintain temperature around 18-21 degree Celsius. 
This is not only uncomfortable, it is also unhealthy, it said. "Setting the temperature in the range of 18-21 degree Celsius compels people to wear warm clothing or use blankets, therefore, this is actually wastage of energy."  Some countries like Japan have put in place regulation to keep the temperature at 28 degree Celsius.
The ministry will issue an advisory to all establishments and manufacturers.  A meeting with major air-conditioner manufacturers was held under the Chairmanship of RK Singh, where the manufacturers were advised to keep the default setting of air conditioners at 24 degree Celsius and also to carry out labelling indicating the optimum temperature setting for the benefits of consumers both from financial and their health points of view. 
Temperature setting will be in the range of 24-26 degree Celsius. After an awareness campaign of 4-6 months, followed by a survey to gather public feedback, the ministry would consider making this mandatory.  If all the consumers adopt, this will result in savings of 20 billion units of electricity in one year alone, it said.
  
 
Updated: Sat, Jun 23, 2018
03:33 pm
ZeeBiz WebDesk