Aadhaar a giant electronic leash, reduces an individual to a number: SC told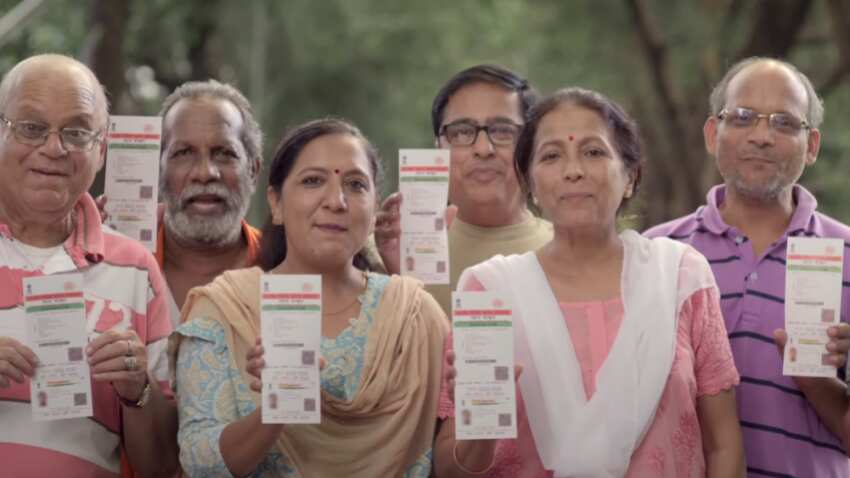 File photo. Image Source: Aadhaar ad/ Youtube
The Supreme Court on Wednesday was told that Aadhaar was "an electronic leash" to which every resident of India was tethered, and was violative of the Constitution as it reduces the recognition of an individual to a number.
Asserting that Aadhaar reduces the individual identity to a numerical, the five-judge constitution bench headed by Chief Justice Dipak Misra was told the "government has rolled out a little understood programme that seeks to tether every resident of India to an electronic leash".
The court was told this by the senior counsel Shyam Divan as the constitution bench, also comprising Justice A.K. Sikri, Justice A.K. Khanwilkar, Justice D.Y. Chandrachud and Justice Ashok Bhushan, commenced hearing on a batch of petitions challenging the constitutional validity of Aadhaar Act on the grounds of its being violative of the right to privacy.
"If the Aadhaar Act and programme is allowed to operate unimpeded it will hollow out the Constitution, particularly the great rights and liberties it assures to citizens," said Divan appearing for the petitioners challenging Aadhaar Act.
Telling the constitution bench that "A People`s Constitution will transform into a State Constitution", Divan said that the Aadhaar "electronic leash" is "connected to a central data base that is designed to track transactions across the life of the citizen".
Brushing aside the Centre`s contention that challenge to Aadhaar was "elitist", Divan said the question is "whether the Constitution of India allows the State to embrace this new programme or whether the Constitution repudiates this giant electronic mesh".
He referred to the judgment of the nine-judge constitution bench which had upheld the right to privacy and said that challenge to Aadhaar was not elitist.
In a spate of questions from the bench, Justice Chandrachud asked Divan if the State could not compel the citizens to part with their biometric profile in larger public interest. State could ask for the biometric identification of teachers and students for the implementation of Right to Education Act or for mid-day meal scheme for which hundreds of crores of rupees are spent.
As Justice Chandrachud asked if the Centre says that it will use the data for the limited purposes for which it was collected, would it satisfy the petitioners, Divan said "Certainly not".
Divan said that the Aadhaar Act was brought as a money bill and pointed to "irregularity of the procedure in passing the law".
At this the Chief Justice said that the "larger question that emerges here is that once a Bill is introduced as money Bill, can the court question the wisdom of the Speaker".
"Once Speaker says that it is a money Bill, then the court should not question the wisdom of the Speaker," said Chief Justice Misra.
At this, senior counsel P. Chidambaram said that Lok Sabha members can`t question it. But that does not mean the Speaker can certify any Bill as a money Bill.
Hearing will continue on Thursday.
Updated: Thu, Jan 18, 2018
08:20 am
IANS