A silent moment for Ratan Tata, as Nano prepares for final goodbye! 10 years' journey of world's cheapest car
Tata Nano car has now reached its breaking point as the road ahead is a dead end.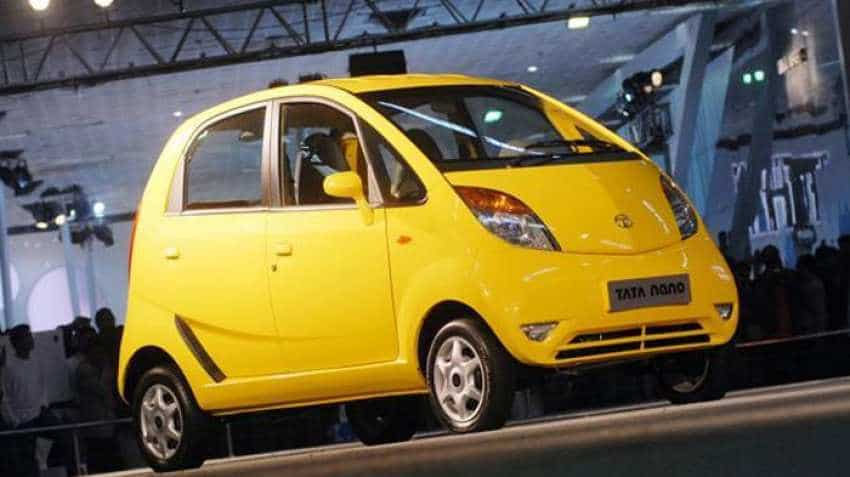 Representational image of Tata Nano. Image Source: Zeenews Team
It would not be wrong to say, almost everyone dreams to have their own car. However, not everyone can afford them. This prayer of the common man in India was heard by Padma Bhushan awarded corporate czar Ratan Tata in 2008, when he presented not only India but the entire world with the cheapest car in the world. Ratan Tata who has been in charge of Tata Group launched Tata Nano which was referred as 'People's car'. Yes, when Nano was launched it was loved by the lower and middle class groups in India, after all it fit right into their budget. However, sales always remained a problem that dogged this car. Nano was a mass market car that failed to find love among the masses. Nano has now reached its breaking point as the road ahead is a dead end. 
It has been revealed that Nano will no longer be produced. SN Barman, vice-president (Sales, Marketing and Customer Care), Passenger Vehicle Unit, Tata Motors Ltd told The Indian Express that, "either we will give it from our stock or we will have it produced and supplied." 
But this will be only done on demand, which seems impossible because now customers are ready to invest or take loans for buying other passenger cars which are better that are produced by the likes of Maruti Suzuki, Mahindra & Mahindra and even parent Tata Motors.
The demand for Nano has been decreasing constantly. Tata Motors sold just 3 Nano cars in June 2018, whereas compared to 167 units sold in 2017 of the same month. In June this year, the company only produced one Nano car at Sanand facility in Gujarat. 
This does bring us to a point where a moment of silence is due to remember Tata Nano's 10 years production run. 
Nano's birth was not a easy go thing in India, Ratan Tata's idea was not even taken seriously for building the cheapest car in the world. But he somehow did manage to give India what nobody could imagine, which is why, this makes a very special car for him and somewhat like a gift to his fellow Indian citizens. 
Ratan Tata's Nano car saw some good and ugly days. 
The idea of Nano came to Ratan when he saw Indian families travelling on a scooter - 4 or 5 people on a two-wheeler! However, Tata first thought of building two-wheelers which could tackle the issue, but Tata Motors engineers tried figuring out on how to make a scooter safer. Then the idea rose in Ratan's mind to make an affordable four-wheeler. 
Before, Ratan Tata launched Nano, Christabelle Noronha met Tata at Pune, as 2007, a momentous year for the Group, was drawing to a close. 
Ratan Tata said, "There has always been some sort of unconscious urge to do something for the people of India and transport has been an area of interest. As urbanisation gathers pace, personal transport has become a big issue, especially since mass transport is often not available or is of poor quality. Two-wheelers — with the father driving, the elder child standing in front and the wife behind holding a baby — is very much the norm in this country."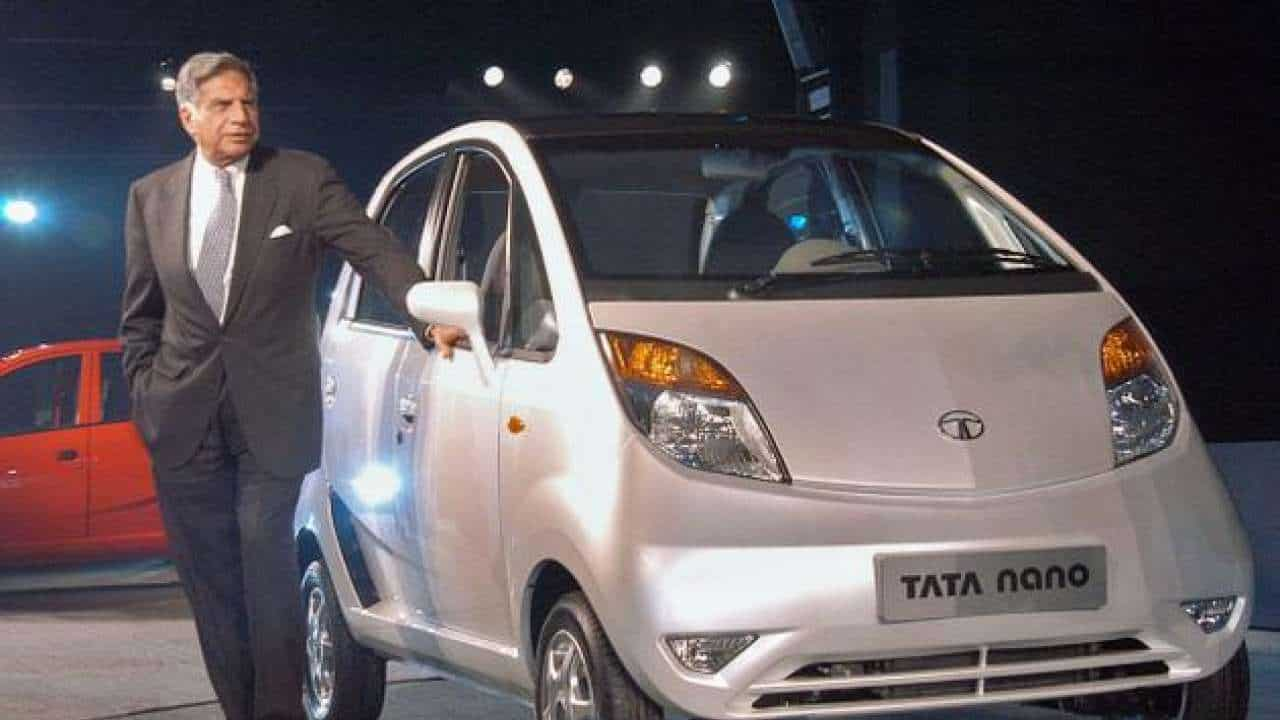 (Image source PTI)
He added, "In that form, two-wheelers are a relatively unsafe mode of transporting a family. The two-wheeler image is what got me thinking that we needed to create a safer form of transport."
The former chairman of Tata Sons in the interview that time said, "My first doodle was to rebuild cars around the scooter, so that those using them could be safer if it fell. Could there be a four-wheel vehicle made of scooter parts? I got in touch with an industry association and suggested that we join forces and produce what, at that point, I called an Asian car: large volumes, many nations involved, maybe with different countries producing different sets of parts… Nobody took the idea seriously, nobody responded."
He remembered  everybody scoffed at the concept. He even stated that people said to him, "Why doesn't Mr Tata produce a car that works before he talks about an Indian car." 
But these were just mere words for Ratan Tata as he was confident about building something great in India. And before long, in 2018, entered into the world Tata Nano at a price of Rs 1 lakh only. This definitely caught the attention of the world media. Can you imagine this car was at just $2,000 at that time!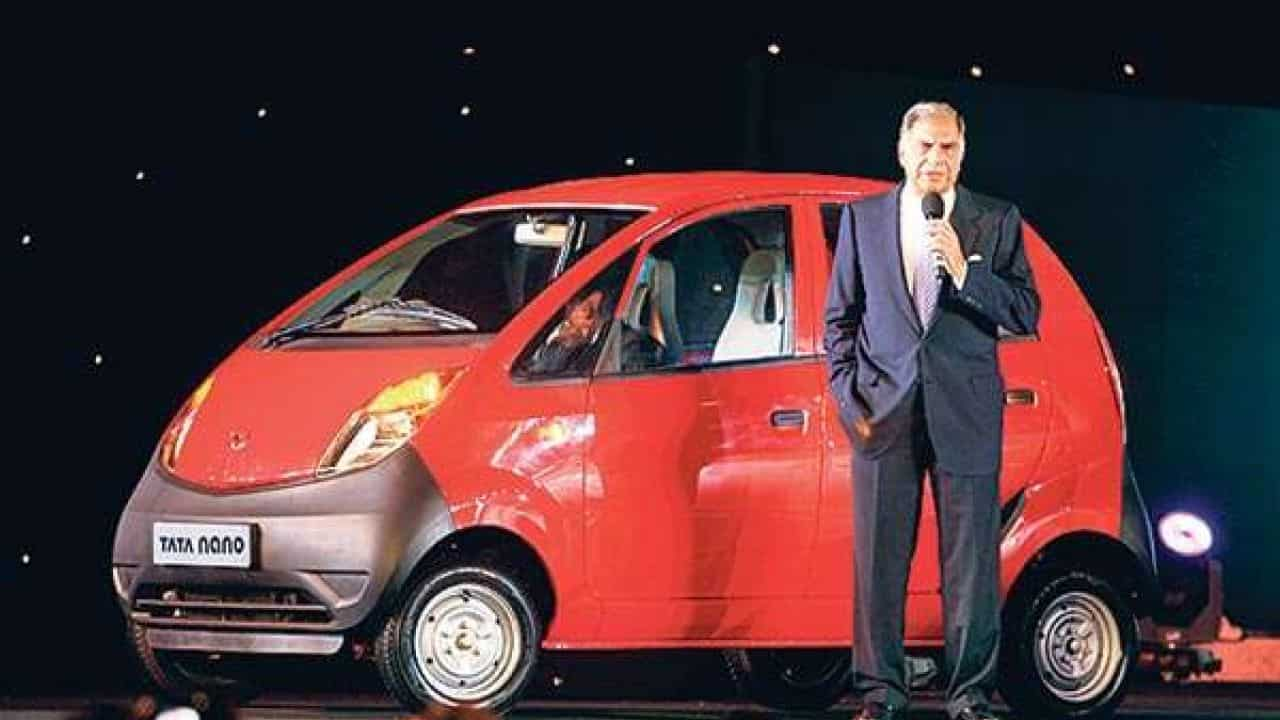 (Image source DNA India)
This led to many expectations for Tata Nano. 
According to a 2008 study, by Indian rating agency CRISIL, the Nano would expand the nation's car market by 65%. However, by late 2012, many reports started coming in which stated that the underwhelming response of the Indian consumer to the offering; sales in the first two fiscal years after the car's unveiling remained steady at about 70,000 units. 
Although Tata intended on maintaining a capacity to produce the car in much larger quantities, some 250,000 per year, should the need arise.
Nano was anticipated to give sleepless nights to the used car market. And this did happen, as prices dropped between 25% - 30% prior to the launch. Not only this, even the now largest car maker Maruti faced a big challenge, as the sales of it's model Maruti 800 dropped by 20% immediately following the unveiling of Nano. 
Two years before retiring as a chairman of Tata Sons, in 2012, Ratan said Nano had immense potential in the developing world while admitting that early opportunities were wasted due to initial problems.
This was not first time Ratan explained concerns over Nano. Just right after three years of Nano's operation, Ratan in March, 2011, said, "The fact of unsafe travel was bothering me" in a conversation with Art and Planning Dean Kent Kleinman in Kennedy Hall's Call Auditorium.
In the conversation, Ratan said, "We have to commit to making the product better all the time -- so, five years from now, it is not the same Nano."
This was true as changes did begin to reflect in Nano, even in their price. As of 2017, the basic price of Nano reached to Rs 2.15 lakh which can attributed to material costs. Only the very first customers were able to purchase Nano at Rs 1 lakh cost. 
Even the Rs 2.15 lakh price of Nano was relatively low compared to that of Volkswagen Beetle, but still high in terms of the average salary of an Indian industrial worker or farmers. 
The parent of Nano, Tata Motors in 2017, said, they will continue to manufacture Nano because of  the Tata's emotional commitment to the project, despite poor market demand.
This emotions were later tampered by Cyrus Mistry the then chairman of Tata Motors. As per Mistry, Tata Nano was a failed project.
There can be numerous reason for Nano's fail story, like decline in sales volume including its factory relocation from Singpur, Other reasons were like Nano catching fire, the perception of Nano being unsafe and lacking quality due to cost cutting.
The 2.5 lakh projected Nano sales, actually achieved only 7,591 sales in the year 2016-17. Nano has only performed well in the fiscal year FY11 and FY12 where sales stood at 70,432 unit and 74,527 unit respectively. The FY17 numbers confirmed, Nano was a failure project which had cost Tata Motors a lot of money by Mistry later agreed by the parent company. 
Therefore, Tata Motors has acknowledged that Nano in its present form cannot continue in 2019. 
While Ratan Tata and India prepare to say goodbye to Nano, it would be best to acknowledge some good days this car provided India as well. In 2010, Nana received  Business Standard Motoring Indian car of the year award. In the same year, Nano achieved Bloomberg UTV-Autocar car of the year,  Edison Awards - first place in the transportation category and Good Design Awards, in the category of transportation. Nano also was addressed as  India's Most Trusted hatchback car, according to The Brand Trust Report 2014 edition. 
Updated: Sun, Jul 15, 2018
08:49 pm
Mumbai, ZeeBiz WebDesk