7th Pay Commission: Will 2018 bring cheers for Central government employees?
Union Cabinet in June 2017 approved the recommendations of 7th Pay Commission on Allowances with 34 modifications.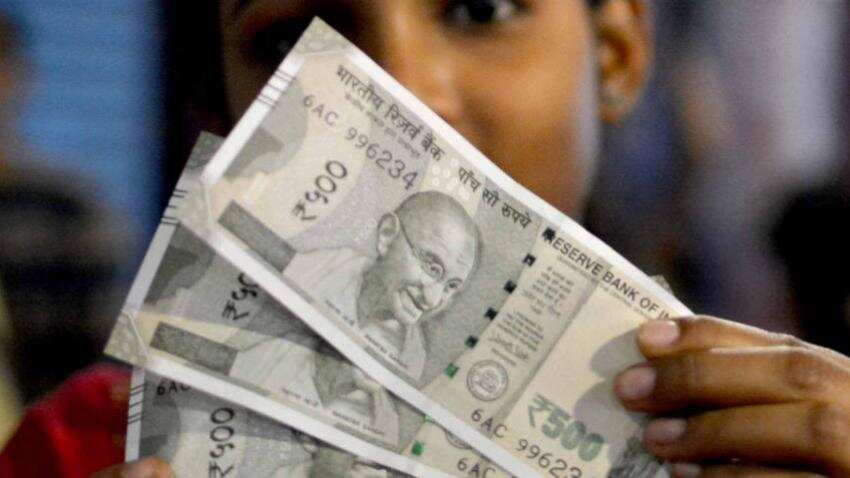 Representational image of Rs 500 denomination currency note. Image Source: IANS
The new year is expected to bring cheers for the Central government employees, who had a roller coaster ride over their minimum pay and fitment factor hike.
 
There is a list of demands from government employees in 2018. Here's what you need to know.
 
Minimum pay, fitment factor
 
48 lakh Central government employees are feeling betrayed by the NDA government over their demand for minimum pay hike to Rs 26,000 per month and fitment factor at 3.68 times.
 
A group of ministers, including Home Minister Rajnath Singh and Finance Minister Arun Jaitley, reportedly assured to consider the demand, and hike the minimum pay up to Rs 21,000 and fitment factor at 3.00 times.
 
The assurance, however, failed to fructify when the matter did not come under the purview of 22-member National Anomaly Committee (NAC). The employees, therefore, gave a call for an indefinite strike before Parliament.
 
The Finance Ministry has decided to form a high-level committee to fix new pay structure beyond the recommendation of the 7th Pay Commission or 7th CPC, said an India.com report. The employees now see a ray of hope in the year 2018.
 
Dearness allowances
 
As recommendations for 7th pay commission were approved, the government had declared two instalments of dearness allowances – 2% from July 2016, and 2% from January 2017. Thus, 4% was paid to the employees as of now, with 6 point increase in All-India CPI-IW for the year 2016.
 
As per Paynews, the  DA due for July 1, 2017 is 1% hike and it can be declared any time in this month. The July AICPIN has also increased the expectations of Central government employees over the expected DA from January 2018.
 
CPI inflation has already reached at 15-month high of 4.88% in the month of November 2017, up from 3.58% in October 2017, and 3.63% in the same month of the previous year.
 
RBI expects inflation to range between 4.3-4.7% in Q3 and Q4 of this year, including the HRA effect of up to 35 basis points, with risks evenly balanced.
 
The expectation should be around 2% with both worst and best case scenarios explained, said GOVTEMPDIARY.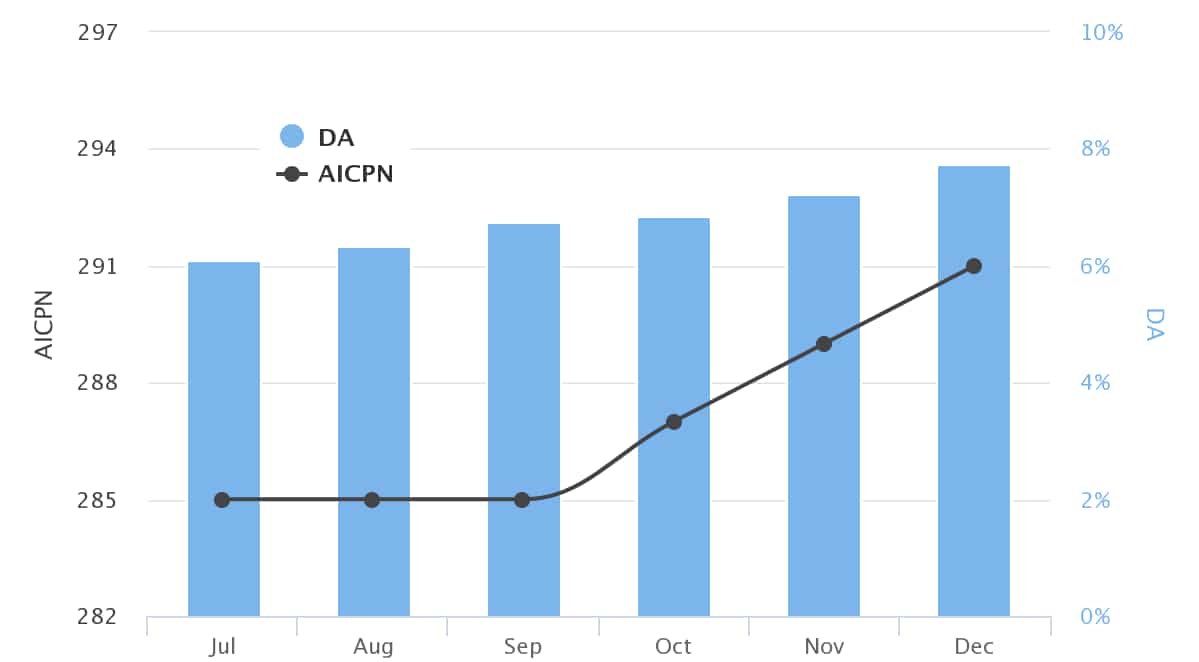 If we assume that a gradual decrease of 2 points in AICPN for rest of this year, the calculated DA would still show a 2% increase from January 2018.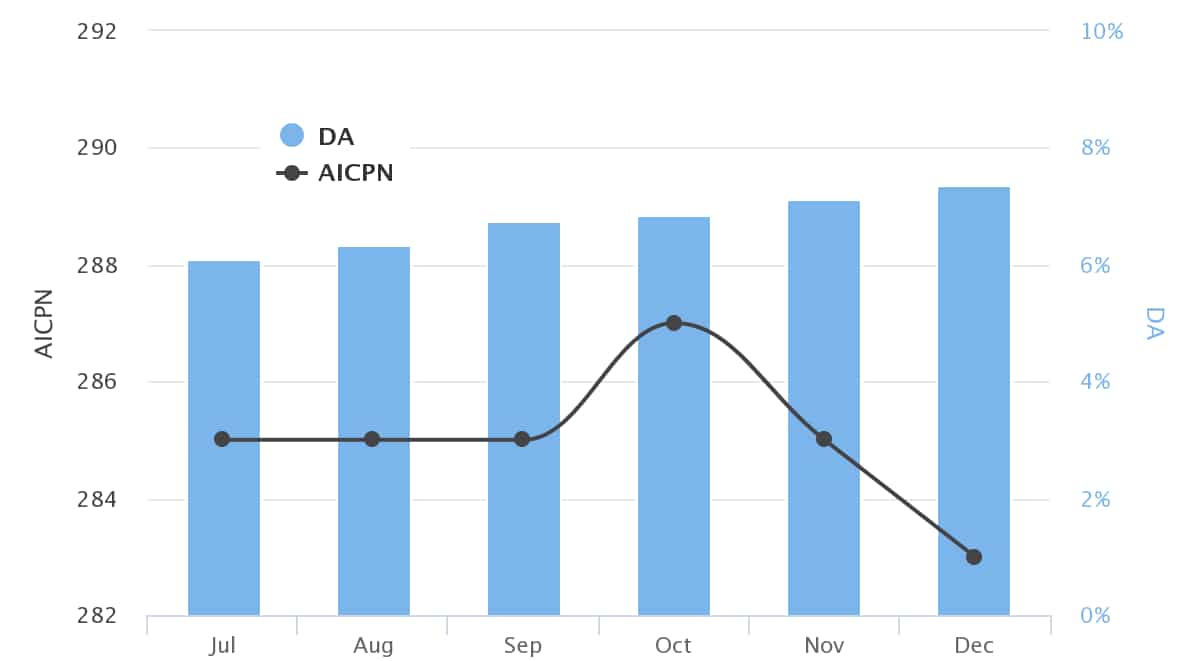 Moreover, the 7th CPC recommendations stated the revision of HRA when dearness allowance reaches 50% and 100%, the government, however, decided to revise rates when DA crosses 25% and 50% respectively.
 
Updated: Tue, Jan 02, 2018
03:36 pm
Mumbai, ZeeBiz WebDesk