7th Pay Commission: This report cites sympathy for government employees' demands
7th Pay Commission:  Considering that the government will have to bear a huge outgo if the pay is hiked, the state of the economy automatically acquires importance. While a number of institutions, Indian and foreign, have praised the country's economic growth and said that it is the fastest growing in the world and is set to carry the growth momentum into the next year, still there are a lot of worrying developments over the last few weeks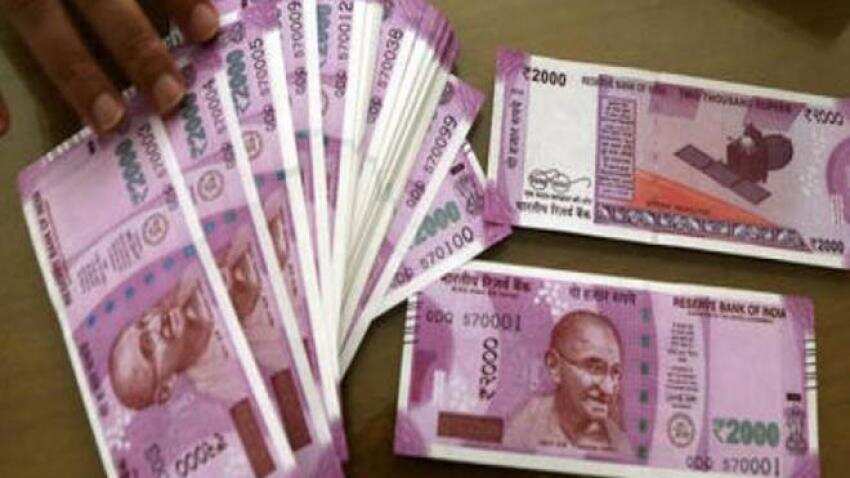 At least 6 states have implemented the 7th pay commission in 2016-17, while the rest are expected to do so, says a report. Image source: PTI
7th Pay Commission: The pros and cons of raising central government employees salaries are being discussed threadbare and their fortunes are swinging this way and that depending on what the major news about the economy are. Considering that the government will have to bear a huge outgo if the pay is hiked, the state of the economy automatically acquires importance. While a number of institutions, Indian and foreign, have praised the country's economic growth and said that it is the fastest growing in the world and is set to carry the growth momentum into the next year, still there are a lot of worrying developments over the last few weeks.
The chief among them is the rise of global oil prices, which at one time breached the psychologically important $80 mark. This has forced the oil marketing companies to jack up rates to virtual records and the Centre is not stepping in to cap the rates and neither are state governments thinking of lowering VAT. Another report on Friday has indicated that the monsoon's spread may be uneven across the nation and it may well impact food prices. Inflation, as such is expected to rise. This may have forced the government to back off from any steps that deal with a big financial outgo. However, there is one institution which has listed a number of reasons that should positively impact the decision on 7th Pay Commission.
At least 6 states have implemented the 7th pay commission in 2016-17, while the rest are expected to do so, says a report. According to Motilal Oswal report, "The 5th and 6th PCs (pay commissions) boosted physical savings, not consumption. This time, however, with limited arrears and generally lower increase in salaries, a boost to (physical) savings is doubtful, let alone consumption." The report then cited sympathy for employees' demands. This has come as a big boost for central government employees.
And what are the 7th Pay commission linked demands of the government employees? They want a fitment factor hike of 3.68 times that would hike the minimum salaries of staff at the lower levels to Rs 26,000 and give a proportional boost to the upper echelons of the bureaucracy. However, the 7th CPC report that has been accepted by the government gave a hike of 2.57 times. Notably, a number of ministers in the government have spoken positively about hiking the pay by the higher margin, yet another minister has said in Parliament that this particular issue was not on the government's table at the moment, causing much disappointment among employees.
With general elections 2019, the government will be hard-pressed to turn away from the demands of the government employees to hike their 7th pay commission linked salaries. 
 
Updated: Sat, May 19, 2018
06:14 pm
ZeeBiz WebDesk