7th Pay Commission: Know here the latest updates on salary hike, other benefits
7th Pay Commission: After the initial hike in their pay, they have been demanding a hike by a greater metric to ensure their lifestyle is not eroded or eaten away by inflation. So, even as they got a hike via fitment factor hike of 2.57 times, they are demanding that it should be by a greater figure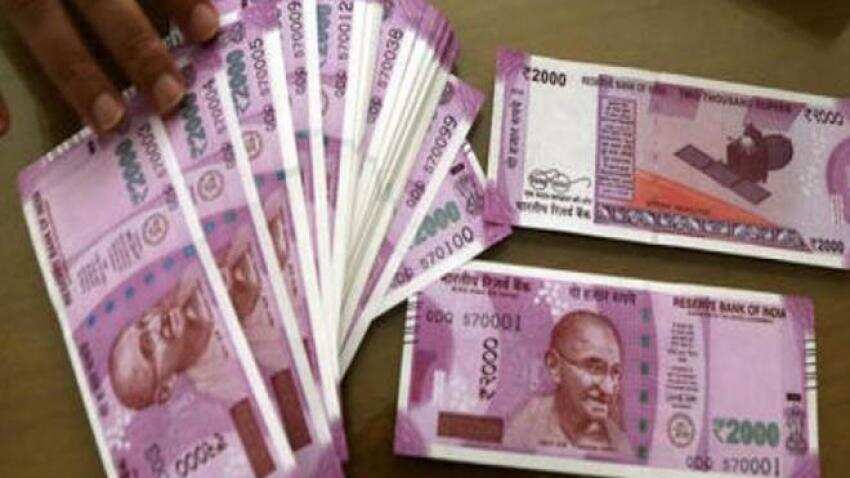 7th Pay Commission: In a recent report, UN said that 7th CPC recommendations will lead to price rise and that was due to the higher housing rent allowances for government employees and military staff as recommended by the Pay panel. Image source: PTI
Updated: Tue, May 15, 2018
06:47 pm
ZeeBiz WebDesk
7th Pay Commission: Even as millions of employees are waiting for their salary revision at the Centre. After the initial hike in their pay, they have been demanding a hike by a greater metric to ensure their lifestyle is not eroded or eaten away by inflation. So, even as they got a hike via fitment factor hike of 2.57 times, they are demanding that it should be by a greater figure. This figure is a fitment factor of 3.68 times that will boost the minimum salaries at the lowest levels to Rs 26,000 and provide a big boost when applied to other ranks. However, even as many states have agreed to the difficult task of implementing the 7th Pay Commission for the state government staff, the central employees are waiting and hoping for the best. Here are a few happenings in the space:
 
 According to a Motilal Oswal recent report, at least six states have implemented the 7th CPC in 2016-17, while the rest are yet to do so.  The report stated that the 5th and 6th PCs boosted physical savings, not consumption. This time, however, with limited arrears and generally lower increase in salaries, a boost to (physical) savings is doubtful, let alone consumption, the report stated. 
As the state governments combined have a workforce of about 10 million people, the Pay Commission awards , therefore, are not only important for the government employees but also for the economy due to the expected consumption pick-up. Mehbooba Mufti-led Jammu and Kashmir government had also implemented the recommendations of the 7th Pay Commission. The Tripura government is expected to order implementation soon.
In a recent report, UN said that 7th CPC recommendations will lead to price rise and that was due to the higher housing rent allowances for government employees and military staff as recommended by the Pay panel. 
 
 And, in a case of employees taking things in their own hands, the All India Railway Federation (AIRF) had gone on a relay hunger strike across the nation on May 7, 2018 against the non-execution of the various provisions of the 7th pay commission recommendations and other demands.