7th Pay Commission: Govt may not raise minimum pay to Rs 26,000 and fitment factor 3.68 times
7th Pay Commission: The government had approved the recommendations of the 7th Pay Commission in June 2016 and raised minimum pay from Rs 7,000 to Rs 18,000 per month with fitment factor 2.57 times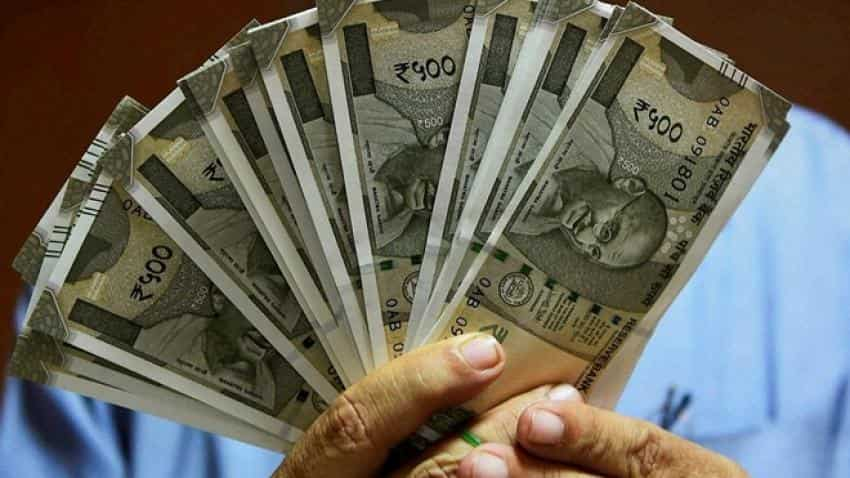 7th Pay Commission: Finance Ministry sources had earlier said the demand for hike in minimum pay and fitment factor beyond the recommendations won't be accepted as it will bring a financial burden on the government. Image source: PTI
Updated: Sun, Mar 04, 2018
12:58 pm
ZeeBiz WebDesk
If the central government employees' demands are accepted, around 48 lakh employees are likely to see minimum pay hike from Rs 18,000 to Rs 26,000 and fitment factor from 2.57 times to 3.68 times. These benefits were recommended by the 7th Pay Commission or 7th CPC and approved by the Cabinet.  According to reports, pay hikes will come into effect from April 2018. Finance Minister Arun Jaitley earlier had promised salary increase for the lower-level employees beyond the recommendations of 7th Pay Commission and had also said this in the Rajya Sabha on July 19, 2016.
 
The government had approved the recommendations of the 7th Pay Commission in June 2016 and raised minimum pay from Rs 7,000 to Rs 18,000 per month with fitment factor 2.57 times. The central government employees are demanding for a minimum pay hike to Rs 26,000 from Rs 18,000 and fitment factor to 3.68 times from 2.57 times. The government has reportedly formed a committee to look into the matter.
Finance Ministry sources had earlier said the demand for hike in minimum pay and fitment factor beyond the recommendations won't be accepted as it will bring a financial burden on the government.  According to an earlier report, 34 modifications by the 7th Pay Commission had been approved by the Union Cabinet, which means an additional annual burden of Rs 30,748 crore to the exchequer. All allowances are given the effect from July 1, 2017.
Finance Minister Arun Jaitley, a day after the Cabinet cleared the 7th Pay Commission recommendations, had promised to consider their demand for higher minimum pay. Even if the higher minimum pay is announced, central government employees, who get salaries from pay matrix level 1 to 5 will only get the benefit of it and mid-level and top-level employees will continue to get salaries according to the recommendations of the 7th Pay Commission.
According to several reports, the government is planning to give minimum pay of Rs 21,000 instead of current Rs 18,000. However, it is beleived that the increase will differ based on pay matrix level, an official said earlier. The government is reportedly working on pay hike for the lower-level employees from April, following the promise of Finance Minister Arun Jaitley in Parliament and the demands of the unions despite the DoPT letter on October 30, last year.
The letter published by the Department of Personnel and Training (DoPT) stating that the demand for an increase  in pay and fitment factor do not appear to be treated as an anomaly, therefore, these do not come under the purview of the NAC. The government had also formed the National Anomaly Committee (NAC) to resolve pay-related anomalies that may arise during the implementation of recommendations.