7th Pay Commission benefits announced for pensioners, Nigam-Mandal staff in this big state
7th Pay Commission: The main focus, however, was on agriculture, health, education and employment sectors. This will be the last budget by Chief Minister Shivraj Singh Chouhan-led government before the 2018 assembly elections in the state. According to the announcement today, 7th Pay Commission report benefits will be made available to the pensioners and Nigam-Mandal workers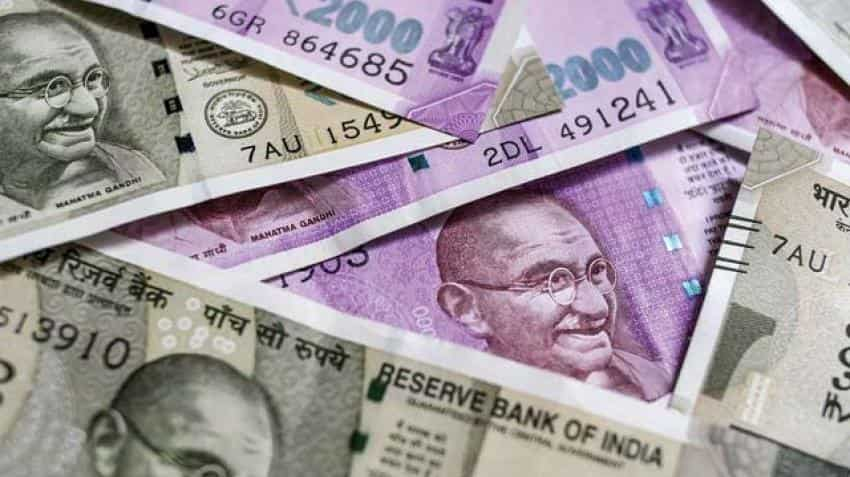 7th pay commission: An earlier report said, the central government employees especially the lower-level ones, may finally expect some good news. Image source: dnaindia.com
7th Pay Commission:  Yet another state has announced a big benefit for its employees. According to reports, 7th Pay commission windfall will be applied to these workers who had till now been deprived from it. This was announced today in the state budget 2018, presented by Madhya Pradesh Finance Minister Jayant Malaiya in the Assembly today. The main focus, however, was on agriculture, health, education and employment sectors. This will be the last budget by Chief Minister Shivraj Singh Chouhan-led government before the 2018 assembly elections in the state. According to the announcement today, 7th Pay Commission report benefits will be made available to the pensioners and Nigam-Mandal workers.
An earlier report said, the central government employees especially the lower-level ones, may finally expect some good news related to 7th pay commission, as reports suggest that Finance Minister Arun Jaitley plans to increase the minimum pay and fitment factor for them, which would be effective from April 1, 2018.  According to The Sen Times, the government employees, who receive salaries from pay matrix level 1 to 5, are expected to receive hike in minimum pay scale to Rs 21,000 from Rs 18,000 from April 1, 2018.  These employees will reportedly see an increase in their fitment factor from 2.57 times to 3.00 times of the basic pay of 6th Pay Commission.
 
Meanwhile, the Economic Survey of the state was tabled yesterday. The Economic Survey  showed that agriculture output in in the state has dipped in 2017-18 compared to last year. 
Madhya Pradesh budget 2018: Here are the highlights from his budget speech:
MP Budget 2018:
-- 7th Pay Commission benefits for pensioners, Nigam-Mandal workers
-- Salaries of Anganwadi workers to be increased.
-- Rs 224 crores for sports development 
-- Rs 240 crore for to develop family quarter for policemen
-- Aim to set up 700 new high school and 480 new senior secondary schools
-- Rs 3,722 crore for women and child welfare
-- Rs 10,928 crore for development of irrigation
-- 6 new medical colleges to be opened
-- Rs 37,000 crore for agriculture sector
-- Rs 700 crore for developing smart city
--Rs 11932 crore to develop sewer network
-- Budget allocates Rs 438 crore for Ayush
-- Rs 1175 crore to the National Rural Health Mission (NHM)
-- Rs 697 crore for pure drinking water in urban areas
-- Rs 2986 crore for clean drinking water in rural areas
-- Budget aims to lay 3,000 kms of new roads
- Rs 3, 109 crore for 'Sarv Sikhsha Abhiyan'
Updated: Wed, Feb 28, 2018
06:38 pm
ZeeBiz WebDesk