6 Monsoon linked sectors to invest in; check out top stock picks and outlook
While we all must be busy updating ourselves with which kind of stocks to pick during monsoon season, it becomes important to have a clear knowledge of its impact on stock markets.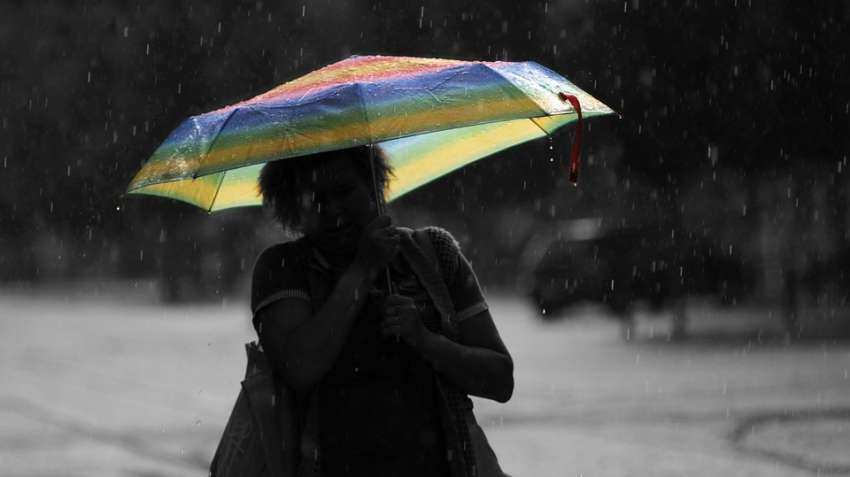 Representational Image: Photo: Pixabay
India is a country whose economy is highly dependent on agriculture sector, which is generally influenced by changes in rainfall. Monsoon season has spread at full speed across the country, and it becomes important for investors to have the right type of investment during June to September month of every year. 70% of Indian economy depends upon agriculture related sectors. There are list of sectors that perform according to amount of rain the country receives. Even the performance of some benchmark indices depends on how the monsoon season is panning out. While we all must be busy updating ourselves with which kind of stocks to pick during monsoon season, it becomes important to have a clear knowledge of its impact on stock markets.
 
 In India farm output depends on rains to a 55% extent. Not only this even, India obtains over 75% of its water through rains.
If there is deficit monsoon, than crops like rice, oilseeds, pulses and cereals see a delay in their growth. This can even lead to crop failure across regions.
Every time there is a deficit monsoon forecast, the outcome of this is reflected in equity market. Accordingly, when a normal monsoon arises, there are gains witnessed in tradings.
So, whenever IMD predicts a normal or above normal monsoon for India, the stock market gains and vice versa.
2018 monsoon
The monsoon season (June to September) rainfall for the country as a whole is likely to be 97 percent of the LPA with a model error of ±4 percent, according to Ministry of Earth Science.
Region-wise, the season rainfall is likely to be 100 percent of LPA over North-West India, 99 percent of LPA over Central India, 95 percent of LPA over South Peninsula and 93 percent of
LPA over North-East India with a model error of ± 8 percent.
The monthly rainfall over the country is likely to be 101 percent of its LPA during July and 94 percent of LPA during August both with a model error of ± 9 percent.
Motilal Oswal says, "Rural growth has been outpacing urban growth over the last three quarters. This trend is likely to accelerate in FY19, benefiting companies with a higher rural sales mix."
It adds, " Forecast of a normal monsoon in FY19, the likely absence of disruptive events (like demonetization or GST), higher minimum support price for Kharif crops, a robust new launch pipeline and distribution expansion (undertaken by most companies in the last 3-4 years) lend confidence about a further recovery in rural growth."
Let's have a look at sector-wise performance of stocks during monsoon and what are best picks during this period.
1. FMCG
When a normal monsoon is forecast, this sector will see a rise in demand for their products and services. This will reduce input costs, improve financial performance such as rise in margins and net sales. If this is the case, then stocks will also see positive performance in their valuation.
According to analysts at Motilal Oswal, stocks like Hindustan Unilever, Britannia (BRIT), HMN, Colgate-Palmolive India (CLGT), Page Industries, United Breweries and Dabu are  preferred names to play the rural recovery theme.
Year-to-Date, the BSE FMCG sector has grown by 4.1% on the indexes.
2. Automobiles
A better monsoon spurs demand for two wheelers and low cost four wheelers as well. Even tractors are in good position during this season. This in return increases companies sales and margin which results in good stock performances.
If this is the case, then automobile sector gets a booster. However, BSE Auto has recorded negative 7.8% performance till date in 2018.
Companies like Apollo Tyres, Atul Auto, Bajaj Auto, Bharat Forge, Eicher Motors, Exide Industries, Mahindra CIE, Maruti Suzuki, Minda Corp, Minda Industries, Motherson Sumi, Schaeffler India Ltd, SKF India and Tata Motors are best pick, as per Antique stock broking.
 
 3. PSU, NBFC and Micro Finance 
A good monsoon means better agriculture productivity. For this sector, the normal rains comes as expansion in credit, improvement in timely repayment of loans and asset quality improvement. Currently, banking system has been suffering with higher stressed assets and provisions which has impacted their credit growth and economy for past few fiscal year.
According to Antique, companies like Axis Bank, Bank of Baroda, Canara Bank, DCB Bank, Federal Bank, HDFC Bank, ICICI Bank, IndusInd Bank, J&K Bank, State Bank of India, South Indian Bank, YES Bank and Kotak Mahindra Bank  are good best investment options.
BSE Bank has risen by 3.6% till date.
In NBFC, the agency believes firms like Cholamandalam Invst & Fin, Dewan Housing, HDFC, Manappuram Finance, Muthoot Capital, Muthoot Finance, Shriram City Union, Shriram Transport and Ujjivan Financial as best pick.
4. Fertilizer companies
This sector also highly depends upon rains as their margin and revenue will see rise as demand would increase.
Companies that are engaged in fertilizers are Chambal Fertilizers & Chemicals Limited, Gujarat Narmada Valley Fertilizers & Chemicals Limited (GNFC), Gujarat State Fertilizers & Chemicals Limited (GSFC) and Mangalore Chemicals & Fertilizers.
5. Power
Generally, when there is good monsoon water levels in India rise, which results in greater generation and usage of electricity for irrigation purposes.
Firms that are involved highly in power sector are NTPC Limited, Tata Power Company Limited, Reliance Power Limited and Adani Power.
6. Agrochemical
Pesticides comprise a large group of chemicals that are used in agriculture to control plants and animals infestation. Pesticides, being the last input in agricultural operation, are used for preventing the destruction of crops from pests like insects, weeds, etc, thereby increasing the agricultural production.
As per Antique, companies like Bayer Cropscience, Dhanuka Agri, PI Industries, Rallis India, Sharda Cropchem  and UPL are best pick.
Outlook for FY19
JM Financial says, "We estimate farm income to grow by double digits in 2019, aided by healthy monsoon (97% LTA & distribution), government support, better output and benefits from ongoing, rising penetration of financing and electricity."
It added, "We expect significant MSP increases across key crops: 12.5%/18.5% on yearly basis for paddy/cotton in Kharif and another 7-10% for rabi crops."
However, JM Financial also highlights that a lot depends on the procurement policies and implementation, the efforts towards which we could be underestimating given micro-level issues.