6 lakh take CBSE class 12 economics retest; After paper leak outrage, students forced to undergo re-examination
The re-examination was conducted successfully today, almost a month after it was leaked leading to a nationwide protest and outrage. The exam was conducted successfully at over 4,000 centres across the country. The candidates took the exam at the centres allotted to them earlier, a senior CBSE official said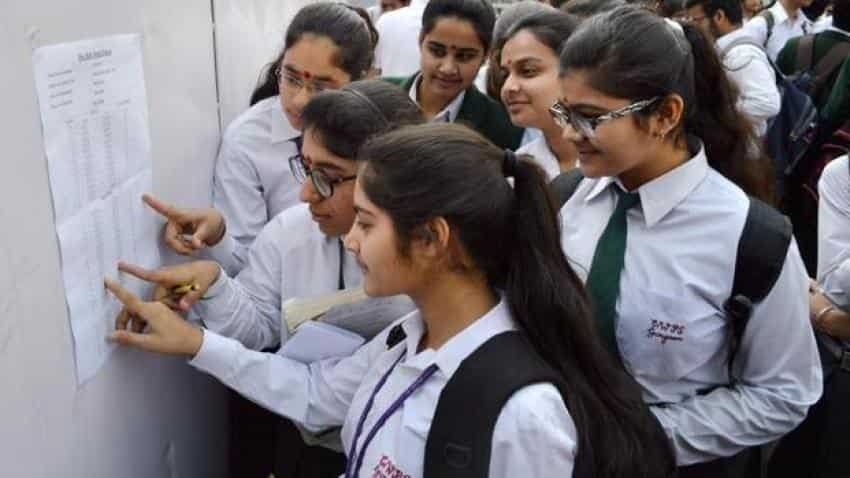 For the economics paper re-exam, the CBSE board had said, "Class 12 exams are a gateway to higher education and various professional competitive exams which have limited seats.Image source: PTI
Updated: Wed, Apr 25, 2018
07:58 pm
PTI
CBSE class 12 economics retest: Over 6 lakh CBSE Class 12 economics students appeared for the retest of the paper. The re-examination was conducted successfully today, almost a month after it was leaked leading to a nationwide protest and outrage. The exam was conducted successfully at over 4,000 centres across the country. The candidates took the exam at the centres allotted to them earlier, a senior CBSE official said. The CBSE had announced the re-test after reports of the leak surfaced on March 28.  Then, there were also reports of the CBSE Class 10 mathematics paper being leaked, but the board decided against a re-test of the Class 10 paper, saying the examination was "largely an internal segment" of the school education system. 
For the economics paper re-exam, the board had said, "Class 12 exams are a gateway to higher education and various professional competitive exams which have limited seats... Therefore, giving undue advantage to a handful of beneficiaries of the alleged leak of the economics paper would not be in larger interest of the students." The CBSE had earlier this month said an assessment had found no impact of the Class 10 mathematics paper leak.
The reports of leak of the CBSE papers had caused disappointment among students across the country last month. In Delhi, students held protests, accusing the CBSE of negligence and demanded immediate action against the guilty. The investigators made arrests in several parts of the country, including in Jharkhand and Himachal Pradesh, in connection with the case. 
They claimed to have arrested the main conspirators behind the leak from Una town in Himachal Pradesh. The three people were staffers at a school in the town. The investigators claimed that at least two modules were involved in leaking the CBSE question papers.
The Class 12 economics paper was leaked on March 23 - three days before the scheduled date, according to the Delhi Police. The leak was exposed after an envelope containing four images of the hand-written economics paper was delivered to the CBSE Headquarters in Delhi on the evening of the scheduled date of examination - March 26.
Following the leak reports, the CBSE tried a "leak-proof" system of "encrypted" question papers on April 2, which delayed the exam as a few centres in Delhi were unable to follow the printing of encrypted papers, e-mailed to them, at the school itself. The HRD Ministry then set up a committee to examine the CBSE examination process. The seven-member panel, headed by former HRD secretary Vinay Sheel Oberoi, will suggest measures to make the process "secure and fool-proof" using technology. The committee has to submit its report by May 31 to the ministry. The latest updates on the examination will be available on the official CBSE website, cbnse.nic.in.