31 new malls coming soon in India: Set to spawn massive jobs, employment opportunities
31 new malls will be opened in around 12 cities, including Tier 1, 2 & 3 cities. It is expected that jobs in the retail sector with the opening of new malls will see a massive rise.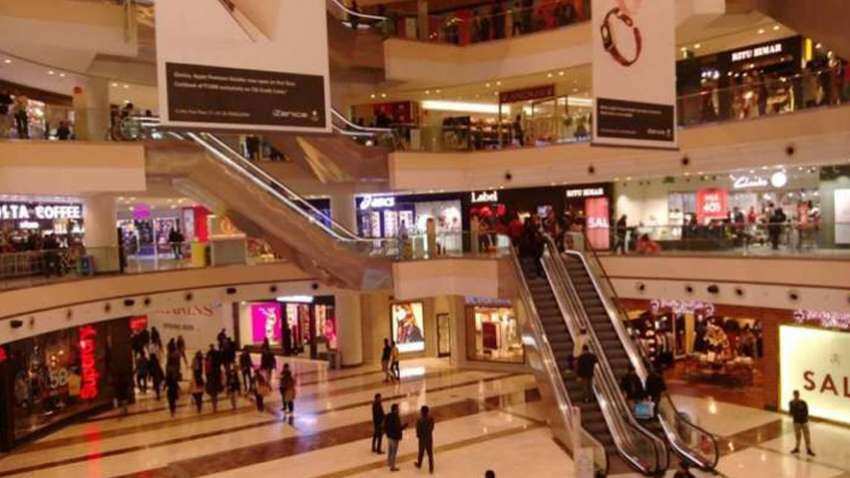 The new 31 malls, offering ample space for retail stores, will create massive jobs and employment opportunities. Pic: PTI Representative
Retail markets witnessed a hold due to Covid-19 in the last two years. However, the sector is now bouncing back with strong numbers and great ROIs. The recent report by Anarock suggests that the retail industry is set to experience boom by the end of 2023 with the opening of approximately 31 malls, offering ample space for retail stores, inviting a massive footfall and generating jobs.
As per the study, the fresh retail spaces in shopping malls are expected to rise by up to 76% as compared to the previous year. 15 malls would be ready to open by the end of this year, while 16 others would be operational by the end of 2023. This would not only be a good opportunity for developers and investors but also generate massive employment in the respective regions.
Malls in India: Small cities in focus
The malls will open in around 12 cities, including Tier 1, 2 & 3 cities. Tier 1 cities, where the plans are already under progress, include Chennai, Bengaluru, Ahmedabad, Hyderabad, Mumbai, Pune and Ghaziabad. At the same time, tier 2& 3 cities are Baroda, Badaun, Indore, Nagpur and Udaipur. 
Amit Jain, director, Mahagun Group, said that it is fair to say that malls have emerged as the most preferred place for real estate investments. The figures for mall deliveries are progressing all across India, and commercial real estate, on the whole, is out of the dark shadows of the pandemic-induced economic slowdown. 
"The consumer demands have strengthened who are visiting malls on a large scale. Footfalls are on the rise and demand for commercial spaces for setting up retail spaces has also increased. Cumulatively, it has all benefitted CRE to a great level," Jain said.
Ajendra Singh, VP-Sales & Marketing, Spectrum Metro, said that the real estate sector is witnessing immense development in tier 1, especially the commercial segment. 
Rise in investment in malls & shopping complexes 
"Malls and shopping complexes have been a major attraction lately. Retailers are investing in such projects at a considerable rate due to their favourable returns," Singh said.
An important factor is the prominent positioning of such projects, he said. Being situated at quickly connected spots invites excellent footfall, increasing the reach of brands. 
"This has encouraged the developers to plan similar projects, indirectly generating employment opportunities for the people of the area," he added. 
As per the research, new malls are being constructed on approximately 10.15 million sq. ft. area in Tier 1, 2 & 3 cities that will be operational by the end of 2022. On the other hand, a bank of almost 7.25 million sq. ft. land would be delivered in the form of malls by the end of the coming year. Out of the total 31 malls that are expected to cater to the needs of concerned residents, four malls (maximum per city) would be developed in Chennai itself, covering approximately 2.55 million sq. ft. area. 
Jobs in retail sector 
Dushyant Singh, director, Orion One 32, said that as per the recent industry trends and reports, it is clear that commercial real estate is well positioned in the markets in the post-Covid scenario. "Jobs in the retail sector will see a massive rise," he said.
"It has been quite satisfactory to witness the response recorded in tier 2 and tier 3 cities. Developers are moving to such regions owing to the high-scale projects being planned by the government that would boost the region's economy. This is also a great way of generating employment opportunities in the region," Renu Singh, President - Sales & Marketing, Spaze Group, said.
Updated: Sat, Aug 13, 2022
10:21 am
New Delhi, ZeeBiz WebDesk