10 investment lessons from Rakesh Jhunjhunwala; become an ace investor
Almost everyone wants to avail the benefits  of booming markets, but considering Dalal Street is very volatile and sentiment driven, there comes a situation where faith gets shaken in equities.  In  such a situation, let stock market guru Rakesh Jhunjhunwala be your guide.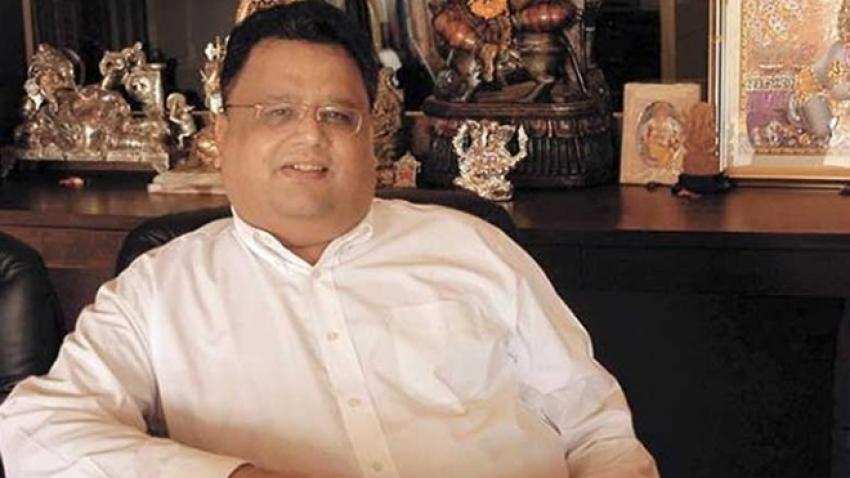 Representational Image: Photo: Reuters
Updated: Sat, Jul 21, 2018
11:18 am
Mumbai, ZeeBiz WebDesk
Stock markets in India are booming, with Nifty 50 and Sensex touching new highs of over 11,000-level and over 36,700-level. Equities have wide acceptance in India now and are also one of the most preferred investment options for every citizen right from young generation to retirees. Almost everyone wants to avail the benefit of booming markets, but considering Dalal Street is very volatile and sentiment driven, there comes a situation where faith gets shaken in equities. But one can always learn from experts who have been in this field for quite a time, and ace investor Rakesh Jhunjhunwala is one such man. There is no introduction required for Jhunjhunwala, as every stock market lover would be familiar with his name. But his rich experience should serve as a tool of empowerment for all investors. 
Jhunjhunwala 58, is said to be one of the most successful equity investors in India, as he turned his investment of just $100, when he began trading, into a massive $2.9 billion. He belongs to a middle class family and began his first trading on BSE in 1985. Since then he has selected trading as a full-time profession. With such a long experience, for Jhunjhunwala making money from stock exchanges is seemingly, like a child's play. However, it should also be known, that he has mastered the word patience in stock market. That is a virtue that everyone in stock markets needs plenty of. 
Here are 20 investment mantras of Jhunjhunwala that can help you to script your own success story on stock markets. 
1 - One of the prettiest part of the stock is that it should be cheap at entry level. 
2 - What satisfaction of investing in equities is, when you do not reap earnings in your good young days. Therefore, do not invest in those cheap stock which will give huge returns when your children are grown up. Think about a reasonable time also.
3 - If you want to have a long run in stock exchanges like Jhunjhunwala, then learn to be like a chameleon, always changing your colours and going with the trend. You're lost if try to go against it.
4 - Always be ready to explore new opportunities. They can come through technology, marketing, brands, value protections, capital, etc. You need to be able to spot those.
5 - Try to invest in the small caps, which will be the large caps. The biggest challenge of investing is that you should recognize whether organization has the ability to scale.
6 - Companies which have strong management and competitive advantage are always best investment option. 
7 - Have that passion for equities, as they always make money in stock markets. You will never fail in any work if you do it with passion.
8 - Not every day will be a happy one when it comes to stock market. Therefore, learn from mistakes and learn to bear a loss. 
9 - Always remember not to invest your hard-earned money without proper research. Never invest according to "Stock tips".
10 - Lastly, value investing is relevant in all circumstances. But thought processes and principles are dynamic and not static.