Sensex today: ICICI Bank investors richer by 7% in a day; index pares gains to end flat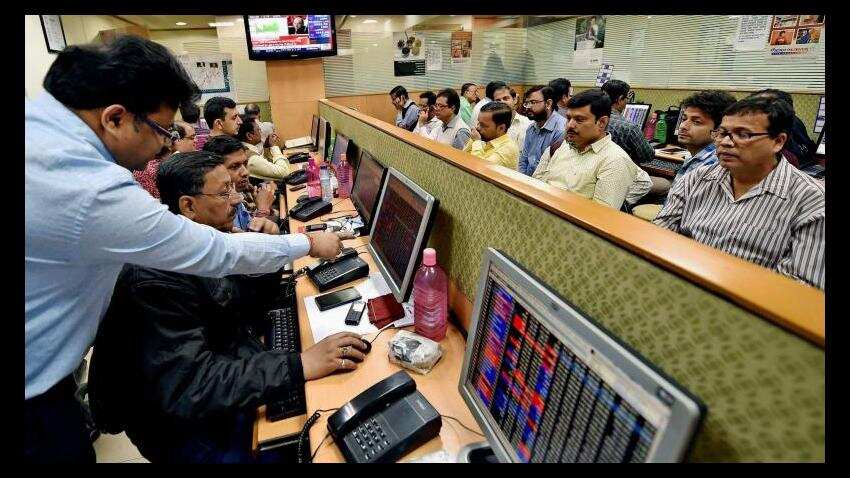 Sensex today: The benchmark indices on Tuesday pared intraday gains to end flat tracking firm trend in Asian markets with technology stocks resilient after generally upbeat earnings despite weakness in the global smartphone market and concerns about more regulation. The Sensex ended at 35,216, up 8.18 points, while broader Nifty50 settled at 10,717, up 2.30 points. 

In the broader market, the BSE Midcap and the BSE Smallcap gained 0.1 per cent each. Market breadth, indicating the overall health of the market, turned negative. On the BSE, 1,509 shares declined, 1,175 shares gained while 126 shares remained unchanged.

ICICI Bank share price added 7 per cent on hopes of improvement in the private-sector lender's asset quality after it announced March-quarter results post market hours on Monday.    

Oil prices eased on Tuesday from 3-1/2-year highs hit on worries the United States may be set to pull out of a key nuclear accord with Iran, while robust tech sector gains in Asia helped support world stocks.

Wall Street was lifted on Monday by a strong rally in Apple shares to new record highs following forecast-beating results last week and Warren Buffett's decision to increase his stake in the firm.

MSCI's global tech index closed Monday at six-week highs and the gains fed into Asian tech companies, boosting emerging Asian shares by 0.5 percent and Japan's Nikkei index by 0.2 percent.

On Tuesday, the Sensex ended at 35,208, up 292.76 points, while the broader Nifty50 settled at 10,715, up 97.25 points. In the broader market, the BSE Midcap gained 0.5 per cent, while the BSE Smallcap added 0.6 per cent. 

In terms of investments, provisional data with the exchanges showed that foreign institutional investors sold scrips worth Rs 635.24 crore, while the domestic institutional investors purchased stocks worth Rs 1,037.23 crore.
Latest Updates