Planning to invest in IPOs? Here's what you need to know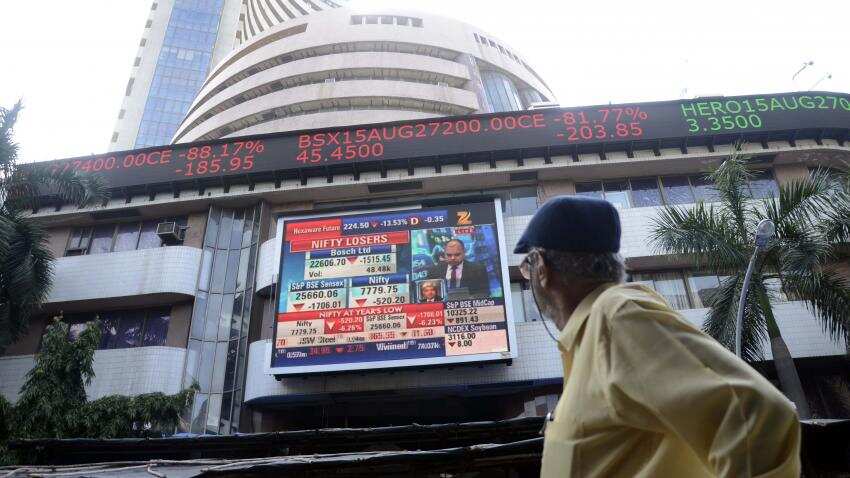 Over 31 companies have lined up their IPOs this year to raise over Rs 15,000 crore. Image Source: IANS
Updated: Sun, May 22, 2016
11:38 am
ZeeBiz WebDesk
The Initial Public Offering (IPO) drought seems to have come to an end, with the domestic market now flooded with several new offers from companies to get listed. And there are many more in the pipeline. Companies usually line up to go public when there's a bull market.
In 2015, the capital raised by companies through IPOs jumped by over nine times. Rs 13,800 crore was raised compared to the Rs 1,460 crore raised in 2014.
Let's take a look at what IPOs are, and if you should invest in them.
What is an IPO?
The plain vanilla definition of an IPO or Initial Public offer is that it's a type of a public offering in which shares of a company are sold to different kinds of investors to raise money to meet various needs of the company – expansion, meet capital requirements, loan repayments.
In all, about 21 companies came out with their IPOs in 2015. This included some big names like InterGlobe Aviation (IndiGo), Alkem Laboratories, Dr Lal Path Lab, Cafe Coffee Day and so on.
The momentum is continuing in 2016. As of April 17, over 31 companies have their IPOs lined up for 2016. These initial offers will rake up over Rs 15,000 crore. This includes major IPOs from Vodafone India, HDFC life, Maharashtra Gas, RBL Bank, BSE Ltd, and so on.
In fact, Vodafone's IPO is already garnering a lot of interest in the investor community. It is expected that the telecom company's public offer may be the biggest since Coal India's in 2010. The IPO may be for about $2.0-2.5 billion.
What should you consider before investing in an IPO?
This is a must-have check-list that an potential investor should go through before buying into an IPO.
1. Valuation of IPO at the designated offer price.
2. Corporate governance and management integrity.
3. Company's business model and future prospects.
4. Various ratios like ROCE, price to equity, price to book value, debt to equity, etc.
Returns generated from the recent IPOs
InterGlobe Aviation which runs the budget carrier IndiGo, raised Rs 3,008 crore at an issue price of Rs 765 per share. On the listing day, it was up around 17.5%, offering decent gains to the shareholder. It touched a high of Rs 1,395 i.e. almost double the initial issue price. It is now trading at over Rs 1,000 per share, leaving investors with a gain of almost 50% in less than a year.
Other blockbuster IPOs rocked the Dalal Street recently with their stellar performance. Thyrocare soared 48% on debut and Alkem Laboratories Ltd went home with 31% gains. Dr Lal Path Labs Ltd ended with 52% gains on listing day.
However, it is important to keep in mind that not all IPOs are going to give stellar returns. It's imperative that you invest only after a thorough study.
Should you, as a retail investor, invest in it?
IPOs can be selectively bought, and it all depends on the valuation of the IPO that is scheduled to hit the markets. As a bottom line, there should not be any difference between the secondary market and IPO for an investor. You should always pick up stocks in companies that are available at a reasonable valuation.
An IPO is no different than an already listed company. Essentially, the only difference here is that in the case of an IPO, it's the first time the company would be selling its shares to the public.
This means, it is important to take the same precautions and do the due diligence that you might, before investing in the shares of any other company.
Sometimes after analyses it may seem like a good idea to get more information before taking a call. If so, then wait for the shares to list, analyse, track them, and only then invest. Look out for the inherent strength or fundamentals guiding the individual stocks you are looking to invest in, and make them a part of your long-term financial planning. Use the market volatility as an opportune time for investments by accumulating more carefully-planned stocks.
Rishabh Parakh is a Chartered Accountant and the Chief Gardener & Founder Director of Money Plant Consulting, a leading Tax & Investment Planning Advisory Service Provider. He also runs a personal finance blog called "Mango Investor" aka AAM Niveshak at www.mangoinvestor.com. Readers are invited to send their feedback to rishabhparakh@moneyplantconsulting.net.