Breaking bread: It is about time Indian laws are brought up to global standards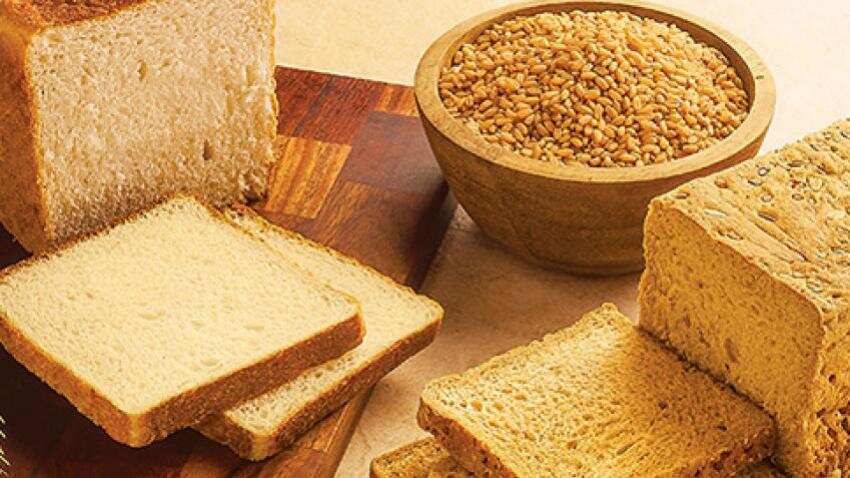 If food regulators permit the use of additives, there is little that will stop manufacturers from using it. Image Source: Britannia website
Updated: Wed, May 25, 2016
05:03 pm
ZeeBiz WebDesk
A Centre for Science and Environment (CSE) study of 38 bread, buns and pizza base samples in New Delhi that threw up disturbing results on Tuesday. Most popular manufacturers and food chains use known carcinogens in their flour, it stated, and the accused parties have responded saying that they adhere to the Indian laws. They are not wrong. 
Britannia issued a statement soon after the study was made public. The bread maker said, "Breads products are in 100% compliance to the existing food safety regulations as stipulated by FSSAI."
Harvest Gold Industries said, "All our products are safe and are in complete compliance with the rules and regulations of the FSSAI."
Food chain KFC said, "We have stringent processes in place to ensure that the food we serve complies with requirements laid down by FSSAI and is absolutely safe for consumption."
"In India, as also globally, McDonald's adheres to the highest food safety standards and pursues strict compliance with consumer safety laws and regulations," McDonald's India said.  
According to the Food  Safety and Standards Authority of India (FSSAI), the Food Safety Standards (Food Product Standards and Additives) Regulations, 2011, "among the bakery products, the use of potassium iodate as improver is permitted in bread," the CSE report said.
The maximum level of use of potassium bromate and iodate in bread is set at 50 parts per million (ppm) per kg, while for flour for bakery, potassium bromate is permitted with the maximum level of use at 20 mg/kg.
Until Tuesday evening (May 23rd) the use of pottassium bromate and iodate was permissible to a certain extent for making bread, in India. In a response to the study's results and CSE's recommendation to ban the two carcinogens, the FSSAI called for a ban on one of them. The regulatory recommended the government to ban the use of pottasium bromate. Health Minister J P Nadda said that appropriate will be taken soon. 
The two carcinogens have been banned in the European Union since 1990, and was made illegal in Canada, Nigeria, Brazil, South Korea, Peru and other countries later. Its usage was banned in Sri Lanka in 2001 and China in 2005.
This means, if the country's law permits manufacturers to use chemical food additives, there's little that would stop them from using it. 
The problem then, lies with the law and not the manufacturers or food chains. It's time Indian laws are upgraded to meet global standards so that harmful additives or ingredients don't make their way into our food. 
Assocham secretary general D S Rawat said, "The industry will surely be at fault if it was in violation of the FSSAI rules." 
"Assocham is all for adoption of internationally accepted food standards," he added.