Is surrogacy ban the answer to India's $2 billion 'illegal' industry?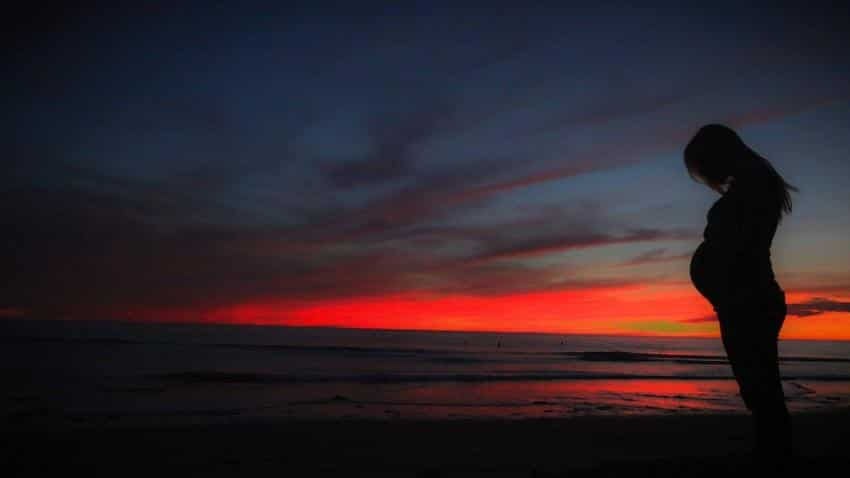 India has emerged as a hub for surrogacy thanks to the low cost amongst other countries. Image Source: Pixabay
In an attempt to put an end to the 'rising hub' of commercial surrogacy rampant in the country, the Union Cabinet gave a nod to a bill on August 24, that may ban the practice in India. If the bill is adopted, it would allow surrogacy only on altruistic grounds for childless, married Indian couples.
The government officials have labelled the likely-to-be-banned $2.3-billion industry as 'illegal', a PTI report said on Thursday. 
Estimates from 2015 indicate that surrogate mothers help nearly 5,000 childless families in the country every year, by giving them babies.
The government says it wants to ban the practice to put an end to the exploitation of women in the name of surrogacy, and the abandonment of children born out of the practice. 
The government, in a notification announcing the approval for the Surrogacy (Regulation) Bill, 2016, said: "India has emerged as a surrogacy hub for couples from different countries and there have been reported incidents concerning unethical practices, exploitation of surrogate mothers, abandonment of children born out of surrogacy and rackets of intermediaries importing human embryos and gametes."
It said, under the new bill, "While commercial surrogacy will be prohibited including (the) sale and purchase of human embryo and gametes, ethical surrogacy to the needy infertile couples will be allowed on fulfilment of certain conditions and for specific purposes."
Minister of State for Health, Anupriya Patel told NDTV recently, that the government wanted to communicate that surrogacy should be the last option, and they were in no way going to promote the idea of commercial surrogacy.
By the passage of the bill, the government would move toward banning commercial surrogacy completely, only allowing for altruistic or selfless surrogacy for Indian heterosexual couples. 
"Banning of an industry will not resolve any issues. This industry will go underground and will still carry on," Sakshi Bakshi, co-founder of Upkaar, an NGO that works with surrogate mothers, told Zee Business.
"When you ban an industry on the premise of supposed abandonment of children born out of surrogacy, you have to understand that couples that opt for surrogacy are only doing it because they have a problem with conceiving their own children. Giving examples of celebrity couples and other stray instances of couples opting for surrogacy is just a cover up by the government," she said. 
Gravity of 'Rent-a-womb' situation in India
Every year, nearly 10,000 couples from across the world come to India to seek surrogate mothers because of the relatively low cost in India, the Centre for Social Research (CSR), said in a report. 
Upkaar's Bakshi, who also works in collaboration with the International Fertility Clinic, said that interacting with fertility clinics is a part of her job, but after the proposed ban last year, 60% of Indian fertility clinics have already had most of their business wiped out.
The number of medical tourists into India increased from 150,000 in 2005 to 450,000 in 2008, which also saw a rise in fertility tourism, the CSR report said. 
It added that field investigations conducted in New Delhi and Mumbai showed that a majority (66%) of surrogate mothers were between the age group of 26 years to 30 years and most of them come from poor backgrounds. Poverty is the main driver to rent a womb for surrogacy, Bakshi said. "Most of the women do it out of poverty as they are from lower economic sections of society."
Cost of surrogacy in India
Surrogate mothers were paid $2,000-$4,000 (Rs 1.3 lakh to 2.67 lakh, accroding to September 2 exchange rates) per pregnancy, with the total medical costs going up to $10,000-$35,000 (nearly Rs 6.7 lakh to 23 lakh), the CSR report stated. 
The cost works out to $18,000 (approximately Rs 12 lakh) for a single baby vaginal delivery or $19,000 (nearly Rs 12.6 lakh) for a caesarean section delivery using your own eggs. 
If an egg donor is used then the cost works out to $21,000 (nearly Rs 14 lakh) for single vaginal delivery or $22,000 (nearly Rs 14.6 lakh) for a caesarean section delivery, Victoria International IVF Centre said in a report.
Despite the booming industry, India is still among the cheapest compared to commercial surrogacy markets in other countries.
 
(Not inclusive of egg donor cost – Source: Families Through Surrogacy)  
The government's plan to push for altruistic surrogacy may not work. 
"Surrogacy without good compensation is not an option as it is impossible for any woman to be able to justify holding another person's baby for nine months without a compensation, even if they are close relatives. Rather than banning the industry altogether, it would be better to set up certain regulations for the commercial surrogacy in India," Bakshi told Zee Business.
Get Latest Business News, Stock Market Updates and Videos; Check your tax outgo through Income Tax Calculator and save money through our Personal Finance coverage. Check Business Breaking News Live on Zee Business Twitter and Facebook. Subscribe on YouTube.
Updated: Tue, Sep 06, 2016
08:19 am
ZeeBiz WebDesk