Drop in India's services exports may eat into benefits reaped from easing trade deficit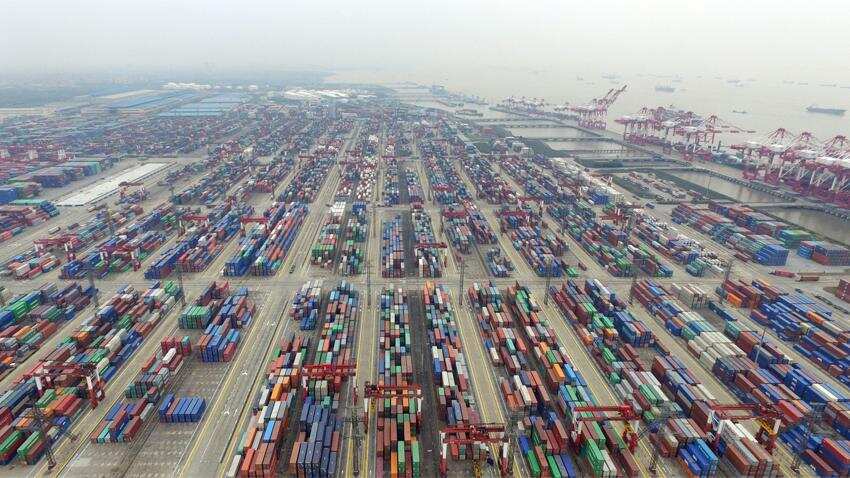 Indias trade deficit is easing but a drop in services surplus will eat into the benefits reaped from it. Image Source: IANS
Updated: Fri, Apr 22, 2016
02:49 pm
Mumbai , ZeeBiz WebDesk
India's trade surplus in the services sector has narrowed in February 2016, a Nomura report said on April 21, adding to worries about the state of the country's exports even in the services sector.
While the government is mulling various efforts to push exports from the country, services exports' contribution to the GDP of the country has fallen to 7.4% in February this year from 8.2% of GDP in the same month two years ago, the Nomura report said.
This comes at a time when India's trade deficit in merchandise narrowed to $6.5 billion in February as against $7.6 billion in January, which is the lowest in 29 months, an HSBC report said, mainly on the back of weak gold imports as high prices for the metal kept importers at bay.
"While non-oil-non-gold imports rose due to higher imports of machinery, transport equipment and electronic goods, which is encouraging amidst recent weak data on domestic demand. The narrowing of the trade deficit in February was supported by stronger exports, particularly jewelry," the HSBC report said.
"Gems and jewellery exports (13% share) growth quickened to 11.2% from 3.9% in February," a Crisil report said.
Exports have been a worry for 16 months now and there's unlikely to be an improvement in a hurry, a DBS report has said, indicating a slowdown in overall demand for goods in the global economy. The government is mulling various steps to push exports from the country.
However, as a silver lining, a Crisil report said that in February, while merchandise exports were down for the 15th straight month, the pace of decline slowed to single digits for the first time in 13 months, partly due to the low base year."
"At $20.7 billion, exports were down 5.7% on-year during the month, contrasting sharply with a fall of 17.6% on average in the previous three months. However, merchandise exports were down 16.6% on-year during April-February compared with 0.8% growth in the same period a year ago," the report said.
But the benefits of easing trade deficit may be limited, owing to a slowdown in the services surplus. On a 12-month rolling sum basis, the services trade balance has fallen to 3.4% of GDP in February 2016 from 3.9% in February 2014, Nomura said.
"Even though lower commodity prices are providing a cushion for India's current account, weaker external demand is chipping away not only at goods exports, but also services exports," the Nomura report said.