Unravelling the treasures of effective communication
SoME's comprehensive curriculum is based on its unique 'Six Cs' philosophy that empowers entrepreneurs, working professionals and adolescents with key life skills.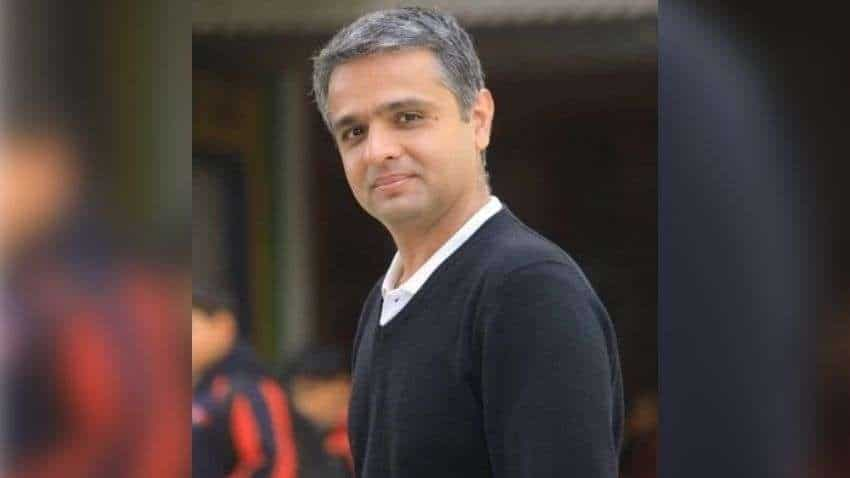 The good news is that communication skills can be improved, like any other skill, with proper training and practice.
The words 'conversation' and 'communication' are often used interchangeably. However, there are significant differences, particularly in professional settings, regarding how the speaker and audiences engage with each other. "A conversation is mostly bi-directional, like a chat between two or more people in a less formal setting. On the other hand, communication in a professional context, like a presentation or a pitch, is uni-directional and is a bit more formal and intense," says Rakesh Godhwani, Founder and CEO of the School of Meaningful Experiences (SoME).
Conversations usually lack filters or are not thoroughly thought through. But, communication is usually successful only when filters are added and has been practised before it is actually utilised, he adds.
The Bengaluru-based ed-tech start-up has the distinction of being the only organisation in India that caters to the growing demand for honing the soft skills – or human skills as SoME likes to call them – of adolescents, working professionals and entrepreneurs across sectors.
"These skills are vast and infinite like an ocean. And in this ocean, we believe that there are six important islands (The Six Cs) that we help our learners to navigate. On these islands, there are treasures which they can claim and be more successful in their careers and personal life," explains Godhwani.
The comprehensive curriculum at SoME is based on the organisation's unique 'Six Cs' philosophy that empowers learners with key life skills - namely communication, confidence, collaboration, curiosity, competence and creativity.
Entrepreneurs' choice
Given that entrepreneurs spend most of their time engaging with investors, buyers, colleagues, suppliers and potential hires, both communication and conversations have vital roles to play. Sometimes, the line separating 'conversation' and 'communication' is blurred. For instance, an entrepreneur can use the 'conversation approach' to create interest and then switch to a 'communication pitch approach' to build audience trust in the product and the entrepreneur.
"Knowing when to speak and when to listen is an art that entrepreneurs should use more. Most investors are bored and fatigued with the one-way pitch communication. So, when an entrepreneur is more engaging and treats the pitch as a 'date' and has a good conversation with the other person, the chances of closing the deal are higher," says the communication expert, author and mentor.
At SoME, education is about learning key communication competencies and empowering people to hone life skills that aid their growth – personally, professionally, mentally, and emotionally in a holistic manner.
Effective communication helps create better relationships, resulting in higher levels of trust, powered by conversations that align with one's vision, values and priorities in life.
Over the last three years, several entrepreneurs have benefited immensely from SoME's programmes. Whether it's making successful funding pitches, being more assertive with different stakeholders, or feeling more comfortable and confident facing investors and buyers, an increasing number of entrepreneurs today are seeing value in honing their communication and other human skills.
Practice & patience
The good news is that communication skills can be improved, like any other skill, with proper training and practice. However, it demands time and patience from the learner and a deep willingness to tread the path, notes Godhwani, who has taught as an adjunct faculty at IIM Bangalore, IIM Udaipur and Ahmedabad University.
"Results don't come overnight as the subject cuts deep through one's own self-confidence, self-esteem, ability to read and process information into a structure, understand their audiences, and finally speak in the right tone and form to make an impact. All of this needs a lot of work and can't be read from a book. It needs the 'learn by doing, asking and observing' approach from the learner," he says.
Perhaps the most challenging part for learners is moving out of their comfort zones and facing their fears to develop the resilience to try something new, despite initial failures. At SoME, broader topics like 'communication' and 'conversation' are broken down into simpler concepts that learners can quickly absorb and understand. "All materials are put on a cutting-edge learning management system," says Godhwani, thereby allowing the team also to track the learners' progress and nudge them accordingly.
The idea is to give every learner adequate practice and constructive feedback, which strengthens their confidence. A lot of class time is spent on discussions and training.
"Our guides (communication experts) are rockstars in the classrooms. They inspire our learners to be a better version of themselves by walking with them in the journey of transformation. That's why we don't use the words 'teacher' or 'faculty'. A guide is a way to make the learner also feel important and equal in the process," maintains the IIM Bangalore alumnus and computer engineer with a PhD in leadership communication from Cardiff Metropolitan University in the UK.
(Brand Desk Content)
Get Latest Business News, Stock Market Updates and Videos; Check your tax outgo through Income Tax Calculator and save money through our Personal Finance coverage. Check Business Breaking News Live on Zee Business Twitter and Facebook. Subscribe on YouTube.
Updated: Fri, Feb 04, 2022
05:13 pm
ZeeBiz WebDesk