Flash mob to 'dhol', when British Airways went full-on desi at Heathrow Airport
Diwali 2018 Celebrations: Each year, millions of people around the world gather to celebrate Diwali, the festival of lights. To mark the global festival in style, British Airways surprised unsuspecting customers, many of whom were travelling to celebrate Diwali with friends and family, with a Bollywood inspired performance of music, dance and light, at Heathrow Terminal 5. Check photos:
British Airways: Diwali in Bollywood Style at Heathrow Terminal
British Airways: Dancers and Drummers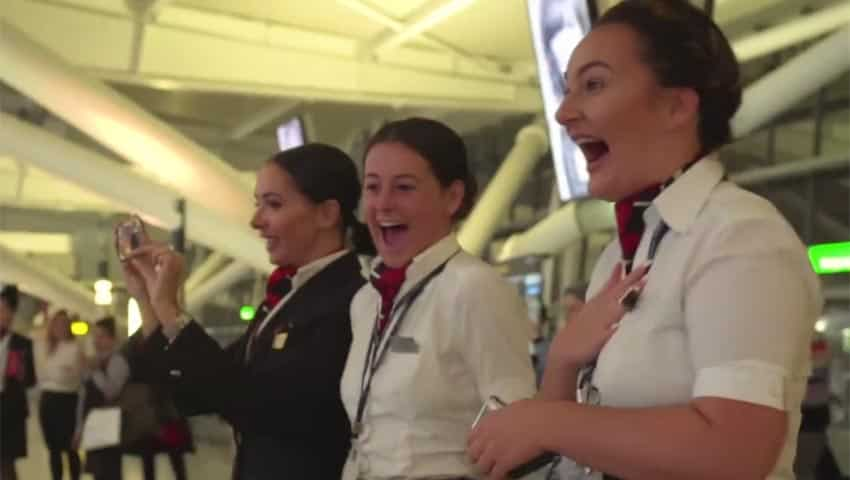 The check-in area and its hundreds of travellers were immersed as the celebration was brought to life with a crew of twenty professional dancers and eight drummers (dholwalas), adorned from head to toe in traditional Indian attire. The dancers wowed and stunned on-lookers as they twirled and glided in colours of red, blue and white to the exhilarating beat of the drums.
British Airways: Memorable Diwali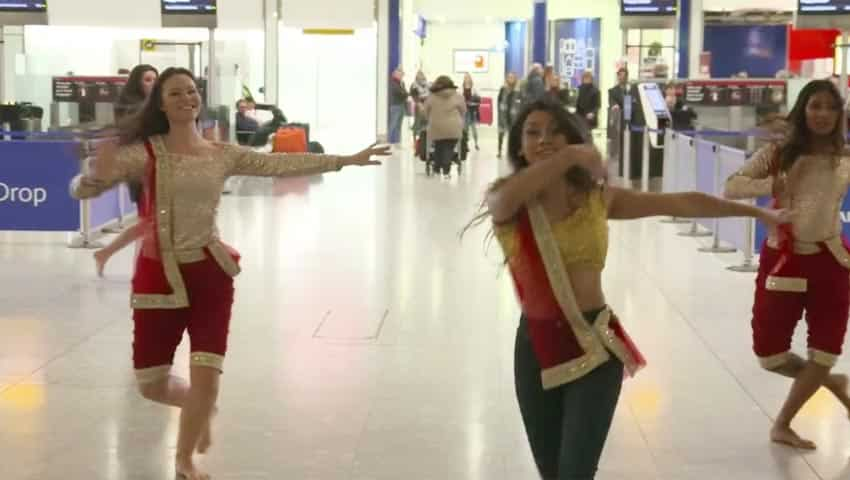 Robert William, Head of Sales, Asia Pacific & Middle East, British Airways, said "Diwali is all about homecoming and at British Airways, we wanted to make it a special one for our customers. We are delighted to be able to bring alive the most vibrant festival of India at Heathrow and Delhi Terminals and make the customer experience memorable. Wishing everyone including our colleagues and crew across the globe a very Happy Diwali"
British Airways: Cabin crew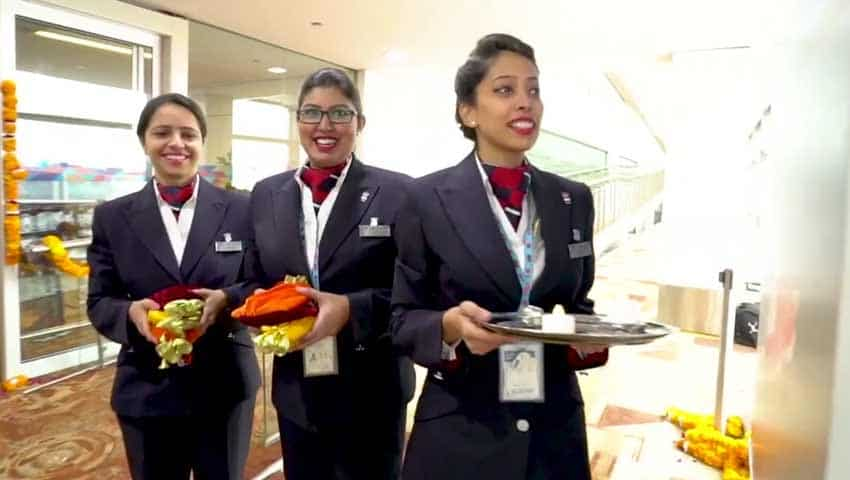 British Airways: Traditional Welcome at Delhi Airport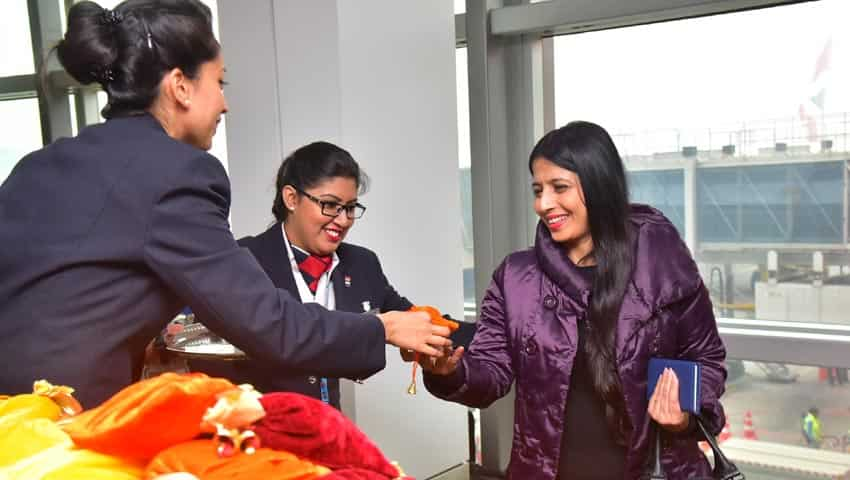 The celebrations do not stop there, as the customers got a traditional welcome on landing at the Delhi international airport and were presented with tokens, synonymous with the festival. Additionally, on November 7, the airline is treating customers with special surprises throughout the airport, including a Tuk Tuk and beautifully decorated desks, it said.