Why Infosys CFO MD Ranganath quit after 18 years, surprised market watchers
Ranganath, who has worked with Infosys for about 18 years, is leaving the company to "pursue professional opportunities in new areas", it said in a statement.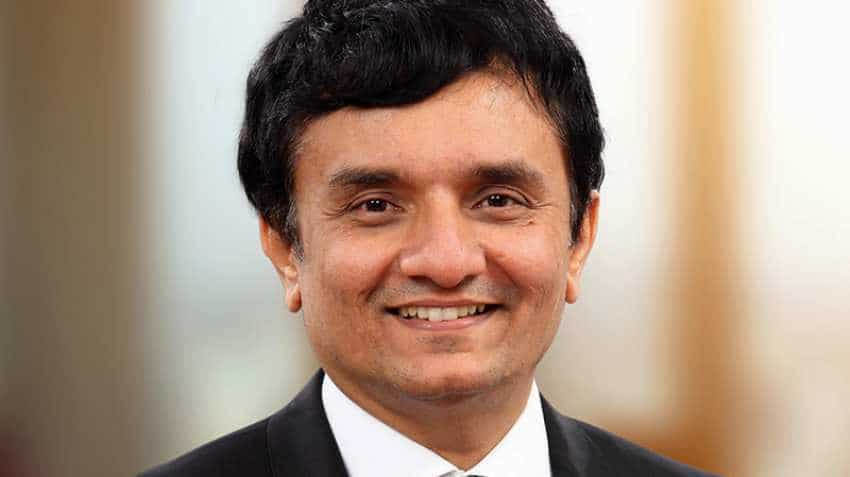 IT major Infosys today said its Chief Financial Officer M D Ranganath has resigned from the company. Image source: Infosys
Infosys Chief Financial Officer M D Ranganath has resigned from the company, a surprise move that industry watchers say raises questions about stability at the country's second largest IT services firm. Ranganath, fondly known as Ranga, has been working with Infosys for close to two decades. He took over the CFO role in 2015 after the exit of Rajiv Bansal.
He is leaving the company to "pursue professional opportunities in new areas" and will continue in his current position till November 16, 2018, Infosys said in a statement.
The Board, which accepted the resignation at its meeting today, said it will immediately commence the search for Ranganath's successor. "After a successful career spanning 18 years in Infosys, including as CFO for the last three crucial years, I now plan to pursue professional opportunities in new areas," Ranganath said.
Calls and messages to Ranganath went unanswered. Reports suggest that Jayesh Sanghrajka, deputy CFO at Infosys, could succeed Ranganath although this could not be independently confirmed with the company. Describing Ranganath as "one of the best CFOs" in India and a "rare individual", Infosys co-founder N R Narayana Murthy said the exit is an "irreplaceable loss" for the company at a "critical juncture".
Ranganath understood all important stakeholders, including clients, delivery teams, employee aspirations, finance, investors, governance, the law, as also "the role of an ethical business in building a better society", he added. Market watchers, however, termed the development as "highly surprising". "This is highly surprising given that one expected senior level churn at Infosys to have stabilised by now. Unfortunately, it may give rise to speculations, especially as the departure is without transition," Shriram Subramanian, Founder and MD of InGovern Research Services told PTI.
Subramanian added that Infosys Board will have to rush to assuage investors, who may be concerned in the wake of the past issues faced by the company.
According to another industry executive, Ranganath's exit could raise concerns as he was seen as a stabilising factor especially among investors, given his long innings, including the stormy phase.
Once an industry bellwether, Infosys witnessed a protracted stand-off between its high-profile founders led by N R Narayana Murthy and the previous management last year over allegations of corporate governance lapses and issues related to severance package doled out to former executives, including Rajiv Bansal.
Another flashpoint was the acquisition of Israeli technology firm, Panaya by Infosys under the former CEO Vishal Sikka. Anonymous whistleblower reports flagging some of these issues were also submitted to market regulators in the US and in India.
This tussle led to the sudden resignation of Sikka as CEO in August last year, followed by exit of its then-Chairman R Seshasayee and two other Board members. Infosys co-founder Nandan Nilekani was then brought in as chairman to steer the firm during the turbulent phase, and Salil Parekh joined as CEO in January this year. The new management has been engaging extensively over the last few months with employees and shareholders to address these issues. Earlier this year, Infosys also announced that it was selling Panaya.
WATCH THIS ZEE BUSINESS VIDEO
Senior-level exits continue to trouble the Bengaluru-based firm - those who have quit include Rajesh Krishnamurthy (former President), Sangita Singh (ex-healthcare business head) and former independent director Ravi Venkatesan. Ranganath, in the Infosys statement, acknowledged that he held the key portfolio during a "critical phase". 
"I am proud that over the last three years, during a critical phase of the company, we delivered strong and consistent financial outcomes, maintained high standards of financial reporting, built a world class finance team, further strengthened the company's competitive position and thereby, enhanced value to the stakeholders," he said.
Ranganath, a former ICICI executive, has played several leadership roles in areas of consulting, finance, strategy, risk management and acquisitions. Nilekani said over the last 18 years, Ranga played a pivotal role in the growth and success of Infosys. 
Updated: Sat, Aug 18, 2018
08:09 pm
PTI