Who will be Jet Airways new owner? Naresh Goyal's airline slipping away from his grasp
Jet Airways Board considered and approved a bank led Provisional Resolution Plan (BLPRP). The BLPRP proposes restructuring in order to meet a funding gap of nearly Rs 8500 crore, which is to be met by an appropriate mix of equity infusion, debt restructuring, sale/sale and lease back/refinancing of aircraft, among other things.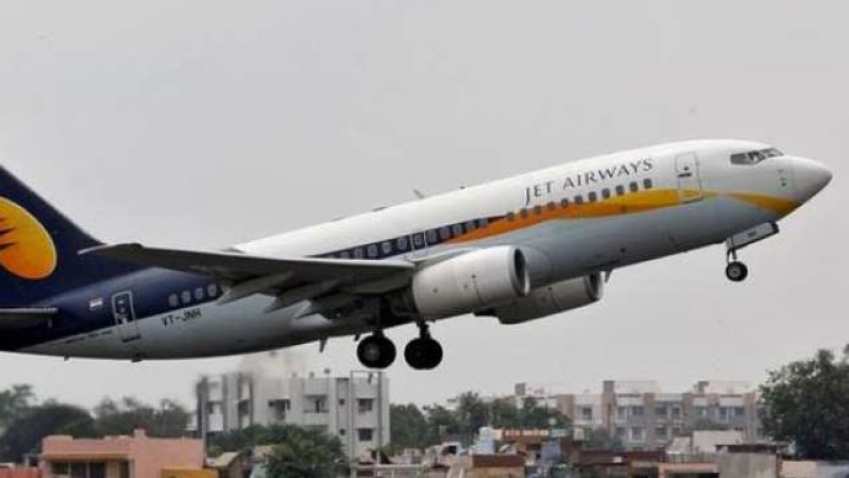 Jet Airways has repayments of Rs. 1,700 crore due over December 2018 to March 2019, Rs. 2,444.5 crore in FY2020 and Rs. 2,167.9 crore in FY2021. Reuters
The last time the government bought an airline goes as far back as as the 1950s when Tata run Air India was nationalised. A similar scenario is brewing in 2019, only it is a lot different. There is a buzz that Jet Airways may well be ''nationalised''! However, as we said, the situation is different. This may well happen, but that is through its lenders - Jet Airways owes crores to its lenders. This is gradually becoming clear as a new resolution plan has been finally accepted by the private carrier's board. For the current 'pilot' of Jet Airways, Naresh Goyal, this will be a sad event as although his airline has finally got a lifeline, yet it is on the verge of slipping away from his hands. It may happen that Goyal will no longer be able to retain control of Jet Airways. On Friday, the share price of Jet Airways rose by nearly 8% after touching an intraday high of Rs 242.85 per piece. 
Notably, Jet Airways has accepted its lenders debt resolution plan. In a filing to exchanges, Jet Airways said, "Jet Airways' Board considered and approved a Bank led Provisional Resolution Plan (BLPRP). The BLPRP proposes restructuring under the provisions of the "RBI Circular" in order to meet a funding gap of nearly Rs 8500 crores which is to be met by an appropriate mix of equity infusion, debt restructuring, sale/ sale and lease back/ refinancing of aircraft, among other things."
This funding estimate of Rs 8,500 crore also includes proposed repayment of aircraft debt of Rs 1,700 crore. 
What will happen is that the lenders will convert the debt into equity. They will convert Jet Airways debt into  11,40,00,000 shares of Rs. 10/- each by allotment of such number of equity shares to the Lenders that would result in the Lenders becoming the largest shareholders in the Company. 
Lenders will allot debt to 114 million shares for a consideration price of Re 1 each under RBI's guidelines. Banks are allowed to convert debt into equity at INR 1/- when the book value per share of a company is negative. This is not a new movement, a similar plan was used to bailout Vijay Mallya's Kingfisher Airlines in 2011.
Another shocking revelation was that, the lenders will nominate their own members in Jet Airways board of directors. Also, sanction of appropriate interim credit facilities by domestic lenders on terms to be agreed. Further, appropriate governance structure including the Board composition in accordance with applicable statutory and regulatory requirements. 
Taking ahead the next step, the lenders will present this resolution plan for consideration to the consortium of Lenders (ii) the Overseeing Committee of the Indian Bankers' Association, (iii) the Board of Directors of Etihad Airways, and, (iv) the Promoter. 
The consortium of lenders is currently led by government-owned State Bank of India (SBI) for Jet Airways debt recovery. 
Jet Airways said, "The implementation and/ or any action thereon will be under the provisions of and subject to receipt of all applicable statutory, regulatory, contractual and corporate approvals and consents."
With this all eyes will now be on Etihad and Naresh Goyal, as they both have the largest holding in Jet Airways and hence they are the ones who will lose the most. 
Currently, Goyal holds about 5,79,33,665 equity shares in Jet Airways - which is 51% of the airline's share capital as on December 2018. The second holder is Etihad who has 24%. Buzz is that, after the resolution plan, both the shareholders will see their holding down in half, which means Goyal's holding will become 25.5% and Etihad's by 12%. 
For your information, this still needs clarity and both Etihad and Goyal will have its moment of opinion in the resolution plan. Lenders will seek approval from shareholders in a meeting held on February 21. 
An IANS exclusive report said, "The question remains whether this is a bailout or backdoor nationalisation. After all, government-owned entities - banks and DFIs - are prima facie the new owners of the airline. In a move reminiscent of Kingfisher Airlines, which subsequently went belly up in 2014, lenders including SBI converted existing debt into the loss-making company's shares in 2011.
Now here's the thing, the consortium of lenders also involve some private and international banks. Few private lender's names to whom Jet Airways have taken loan are known so far  - Axis Bank, HSBC and ICICI Bank. 
Hence, how the amount recovered from conversion of debt to equities in Jet Airways, still needs a detailed information. How much shares bought is separated among lenders, is a key thing to watch out for. Also, clarity is needed on how much debt will converted, as only equity shares figures are given in the resolution plan. 
Shockingly, an Economic Times report have also said, in second stage Etihad, possibly along with a local partner, will subscribe to fresh shares issued by Jet and increase its stake to 45%.
It is quite true, Etihad has the capacity to save Jet Airways. In Edelweiss Securities view, a fresh equity infusion will enable Jet to exploit lower oil prices and expand fleet capacity to leverage the fastest-growing aviation market in the world. 
Now this means, government will most likely not be majority shareholder in Jet Airways, and also considering it is already tied up with loss-making Air India, hence another cash-trapped airline like Jet Airways is only adding to woes. But it would be interesting, to know who gets to take charge of Jet Airways, and what will Goyal's next move be. 
Jet Airways has  repayments of Rs. 1,700 crore due over December 2018 to March 2019, Rs. 2,444.5 crore in FY2020 and Rs. 2,167.9 crore in FY2021.
Earlier ICRA stated that,  in the absence of adequate cash accruals, the company requires refinancing its repayments falling due. While the company has been undertaking several liquidity initiatives, timely funds tie-up is a key rating sensitivity.
In Q3FY19, Jet Airways reported an EBITDAR of Rs 53 crores versus an EBITDAR of Rs 1051 crores in Q3 FY18, and reported a net loss of Rs 732 crores for the quarter, against a net profit of INR 186 crores for the same period last year.  
Get Latest Business News, Stock Market Updates and Videos; Check your tax outgo through Income Tax Calculator and save money through our Personal Finance coverage. Check Business Breaking News Live on Zee Business Twitter and Facebook. Subscribe on YouTube.
Updated: Fri, Feb 15, 2019
04:31 pm
New Delhi, ZeeBiz WebDesk