Two years of Reliance Jio: This telco changed communications in India forever
As on June, 2018, Reliance Jio has 215.3 million subscribers with ARPU of Rs 134.5/subscriber per month.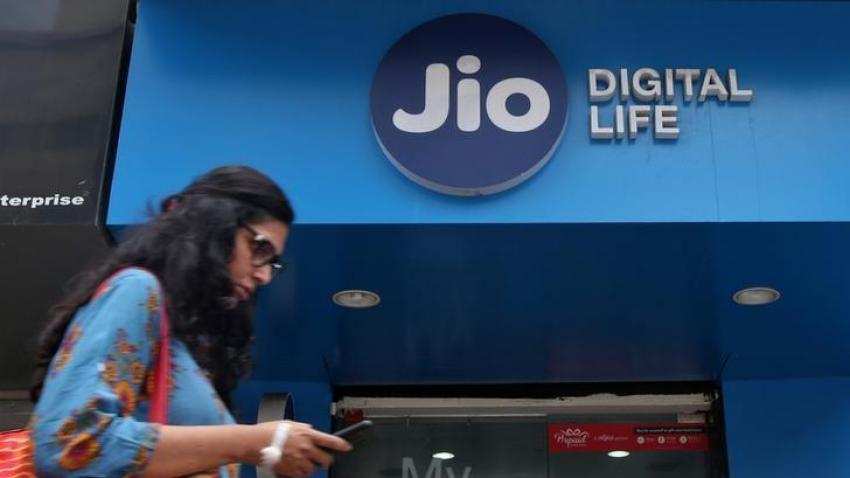 Representational Image: Photo: Reuters
Updated: Fri, Sep 07, 2018
07:18 pm
Mumbai, ZeeBiz WebDesk
On September 01, 2016, Mukesh Ambani welcomed the newest and youngest member into the Reliance family. On that day, all eyes were on Ambani as the Reliance Industries chief unveiled the future plans of his new telecom venture Reliance Jio. Some watched it with excitement because RJio was expected to open the floodgate of data and free offers, while some, especially other telcos, watched it with bated breath to see how this company will impact them. Reliance Jio was launched two years ago with an aim to support Prime Minister Narendra Modi government's digital vision. As Ambani offered Jio to India he also mentioned what this new entrant will give to the common citizens. He said boldly during the launch that Jio will look to empower everyone with data. Looking back at the two years of Jio, it would not be wrong to say it has achieved what set out to do - it can be said now that this company managed to change the entire telecom system in India. 
Now, the situation is such that, Reliance Jio continues to act and disrupt the telecom market with its heavy data offers, freebies and unlimited calls, all at dirt-cheap rates.
 
Due to the impact of RJio, the telecom sector has wi trillionessed a massive consolidation trend and it has successfully forced telcos like Bharti Airtel, Idea Cellular and Vodafone in following the low-budget data movement. It has also caused a lot of companies to disappear.
There was a time when you would make a prepaid recharge for a month by having just 1GB overall data, but now the time is such that you can avail from 1.5GB data to more than 6GB data on a daily basis at cheap rates. This is way beyond anyone could have imagined on both the fronts of the industry and the subscribers. 
Let's have a flashback on Reliance Jio's two year anniversary. 
6 years before birth! 
The inception of Reliance Jio was not an easy task for Mukesh Ambani. In the month of June 2010, the parent Reliance Industries purchased 96% stake in Infotel Broadband Services Limited (IBSL) for Rs 4,800 crore which won broadband spectrum in all 22 circles in India in 4G network alone. 
The parent later renamed the newly purchased telecom arm as Reliance Jio Infocomm Limited (RJIL) in January 2013. 
Jio in June 2015, then announced its intention to start operation all over the country by the end of that year. However, this vision was shattered four months later in October, when they postponed the launch and shifted it forward to the first quarter of financial year 2016-17. 
While no one knew when Jio will be available across India, the company made its 4G services already available internally to its par trillioners, staff and their families on December 27, 2017. 
After six years, Jio was commercially launched for all Indians on September 05, 2016. 
Controversies never left! 
In the first month of its operation, Jio had to contend with its rivals Airtel, Vodafone and Idea, who were not very welcoming of the newcomer. So much so that telecom regulator TRAI had to summon Jio and other telcos during that month to meet and discuss the issue regarding interconnection between the operators. 
Jio later filed a complaint with TRAI and Department of Telecom (DoT) blaming other telcos for not honoring their commercial agreements in allowing Jio to use their network resources. Jio even stated that Airtel, Vodafone and Idea were sabotaging its entry in the market. However, the matter was not taken seriously by DoT, as the authority asked TRAI to help settle the dispute amicably. 
Further, it is believed that the incumbent operators approached even PMO in order to reiterate their stance they "are in no way obliged or in any position to entertain Jio's requests for interconnection points as they do not have either the network or the financial resources to terminate the latter's humongous volumes of potentially asymmetric voice traffic." 
However, ray of hope in the issue arrived when Idea agreed to allow Jio to use 196 of its interconnection access points on 12 September 2016
Sticking to target! 
Reliance Jio was meant to make history, and the first month of its operation showed that it was the beginning of a new era in telecom market. In first month of launch, the company announced that it had 16 million subscribers already which was the fastest ramp-up by any mobile network operator in the world. 
In just 83 days of its launch, Jio touched 50 million subscribers, and subsequently 100 million subscribers by end of February 2017. 
In 13 months of its journey, Jio stood with 130 million subscribers. And as on June 2018, the company has 215.3 million subscribers with ARPU of Rs 134.5 subscriber per month. Total wireless data traffic during the quarter of 642 crore GB, while total voice traffic is at 44,871 crore minutes. 
Now RJio is called as the World's largest mobile data consumption network and  largest VOLTE network. It has also been ranked fastest network over last 18 months by TRAI's MySpeed Analytics app (average download speed of 18.6 Mbps during June 2018, as per TRAI). 
Road ahead!
Jio's 1QFY19 was yet another strong quarter with 28.7 million (26.5 million in 4Q, 21.5 million in 3Q) net subscriber additions. However, the key surprise was modest 1.9% decline in ARPU to Rs 134.5 (vs. Rs 125 est). 
Revenue/EBITDA/PAT grew by 13.8/16.8/20% QoQ. Capex during the quarter was Rs 170 billion and net debt ~Rs 1.5 trillion (vs. Rs 1.4 trillion in Mar18) vs. Rs 8 billion for Bharti and meager Rs 9 billion for Idea. 
According to HDFC Securities FY18 has been a year of commercial launch, maiden profits and stupendous execution. Jio's performance is praiseworthy and so is the cash burn. Jio's FY19 has also started on a high note. Analysts here said, "We value RJio at 10x Jun-20E EV/EBITDA (vs. 9x for Bharti/Idea) at an EV of Rs 2.9 trillion (Rs 490/sh)."