This man became an Uber-driver to settle surge-pricing debate; Here's what happened
The rider switched to become an Uber driver to find out who benefits from surge pricing -- the driver or the taxi app service provider.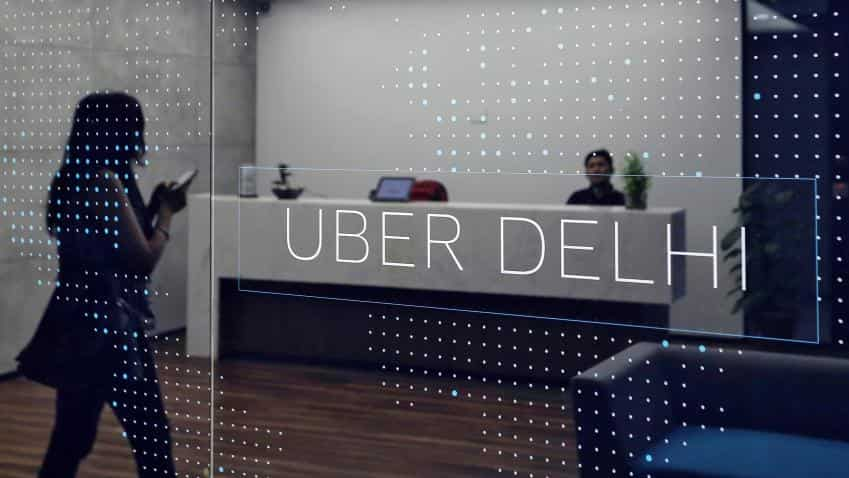 An employee walks inside the office of ride-hailing service Uber in Gurugram, previously known as Gurgaon, on the outskirts of New Delhi, India, April 19, 2016. REUTERS/Anindito Mukherjee
Updated: Mon, May 02, 2016
10:01 am
Mumbai, ZeeBiz WebDesk
Surge pricing has become a hot topic of debate after the Delhi government's 'Odd-even' rule came into effect.
Earlier this month, after Delhi Chief Minister Arvind Kejriwal warned of stern action against taxi app service providers such as Uber and Ola, both the companies revoked the practice temporarily. Once the second season of 'odd-even' scheme came to an end, Uber went back to surge pricing, a move that was not well-received by Kejriwal. He tweeted:
Some taxis hv started charging surge. Surge not allowed under law. They r warned that strong action will be taken against them

— Arvind Kejriwal (@ArvindKejriwal) May 1, 2016
While the app-based taxi aggregators and Delhi government battle it out, customers have been wondering whether the benefit of surge pricing goes to the drivers or to the company. In a bid to settle the matter once and for all, an Uber-customer, Deepak Abbot, signed up to become an Uber driver to find answers to the myth surrounding surge-pricing.
1.
Killing the debate forever. @Uber does pass on surge benefits to drivers. Had to become a driver to prove my point:) pic.twitter.com/v2bGywa3kf

— Deepak Abbot (@deepakabbot) May 1, 2016
2.
@b50 it's simple. Total fare (regular + surge) X 20% = Uber's earning. So in Surge both driver and Uber earn extra

— Deepak Abbot (@deepakabbot) May 1, 2016
3.
@b50 so non-owner drivers complain as they get fixed salary. That's what causes the confusion among riders who believe them blindly

— Deepak Abbot (@deepakabbot) May 1, 2016
4.
Even at 2.7x surge I was getting new request every second. "people who really want, will get it first" is what @Uber says. Makes sense

— Deepak Abbot (@deepakabbot) May 1, 2016
5.
@deepakshenoy incentive is paid in addition to the fare so saying surge doesn't benefit them is wrong @Uber @vijayshekhar

— Deepak Abbot (@deepakabbot) May 1, 2016
6.
@SoulInExile I support the upper ceiling on surge but not the ban. Else these cabs will go back to Rs.15/16 govt rate making it permanent 2X

— Deepak Abbot (@deepakabbot) May 1, 2016