Telcos' revenue dips 8.6% to Rs 2.55 lakh cr; govt collections from licence fee, SUC too plunge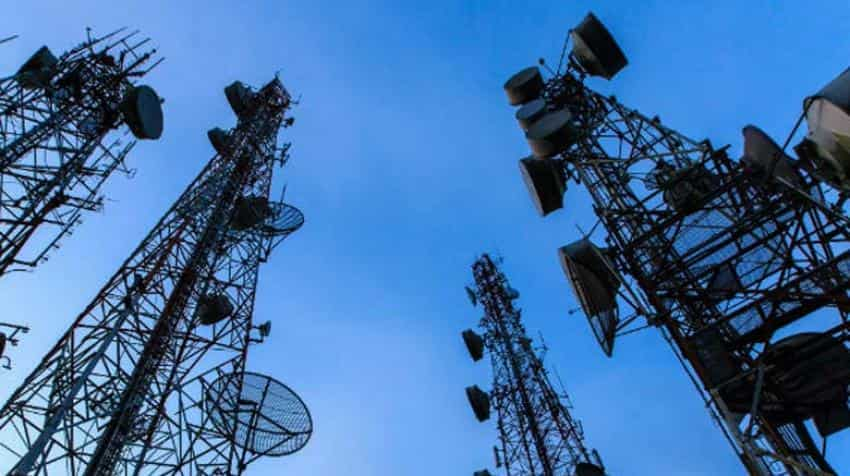 The telecom sector's gross revenue fell by 8.56 per cent to Rs 2.55 lakh crore in 2017, resulting in a notable decline in government collections in form of licence fee and spectrum usage charges. Image source: PTI
The telecom sector's gross revenue fell by 8.56 per cent to Rs 2.55 lakh crore in 2017, resulting in a notable decline in government collections in form of licence fee and spectrum usage charges, showed data released by Trai today. The gross revenue for the sector stood at Rs 2.79 lakh crore in 2016. Total collections for the government from licence fee came down by 18.78 per cent in 2017, while revenue from spectrum usage charges plunged by 32.81 per cent. The report, however, revealed that there was a decline in telcos' revenue despite increase in subscriber base. "The number of telephone subscribers in India increased from 1,151.78 million at the end of December 2016 to 1,190.67 million at the end of December 2017, registering a yearly growth rate of 3.38 per cent," the Telecom Regulatory Authority of India (Trai) said in its report.
The adjusted gross revenue (AGR), earned by service providers from sale of telecom services, declined by 18.87 per cent to Rs 1.6 lakh crore at the end of 2017 from Rs 1.98 lakh crore at the end of 2016, as per data published by Trai in its annual performance indicator report.
The licence fee (LF) and spectrum usage charges (SUC) are levied on AGR . The LF declined by about Rs 3,000 crore to Rs 12,976 crore at the end of 2017 from Rs 15,975 crore the government collected a year ago.
The SUC collection declined by Rs 2,485 crore to Rs 5,089 crore from Rs 7,574 crore during the period under revenue.
The AGR revenue chart showed that only Reliance Jio registered growth while all other players in the sector posted loss in revenues. 
According to the chart, AGR of telecom major Bharti Airtel declined by 24.46 per cent to Rs 36,922 crore from Rs 48,880 crore. 
The AGR of Vodafone declined by 24.14 per cent to Rs 26,308 crore, Idea Cellular by 23.17 per cent to Rs 22,616 crore, BSNL's AGR declined 19.42 per cent to Rs 10,564 crore and MTNL 30.76 per cent to Rs 1,985 crore.
Jio recorded 2,563.9 per cent jump in AGR to Rs 7,466 crore at the end of 2017 from loss of 303 crore at the end of 2016. 
There were 13 mobile service providers operational in 2016 which reduced to 12 in 2017 with Videocon closing down its mobile services business. By the end of 2017, Reliance Communications (RCom), Sistema Shyam (merged with RCom) and Quadrant closed their operations.
Aircel's AGR plunged by 54.48 per cent to Rs 5,082 crore from Rs 11,164 crore, RCom's AGR dipped 43.39 per cent to Rs 2,680 crore from Rs 4,734 crore, Tata Teleservices by 34.94 per cent to Rs 6,478 crore from Rs 9,957 crore during the period under review.
Watch this Zee Business video
Quadrant recorded 97 per cent dip in AGR to Rs 4 crore from Rs 140 crore and Sistema Shyam's AGR declined by 65.11 per cent to Rs 381 crore from Rs 1,091 on between 2017 and 2016.  
Updated: Fri, May 04, 2018
07:22 pm
New Delhi, PTI