Tech Mahindra acquires UK-based BIO Agency to boost digital service portfolio
Tech Mahindra said the transaction is expected to close in the first week of July 2016.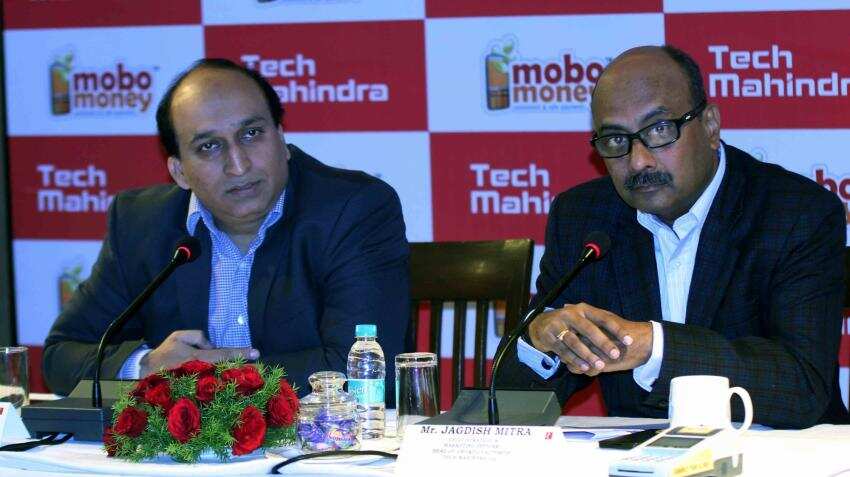 Tech Mahindra officials during a press conference. Photo: IANS
Updated: Wed, Jun 22, 2016
12:28 pm
New Delhi, PTI
Tech Mahindra on Wednesday said it has acquired UK-based BIO Agency (BIO) in an all-cash deal for an enterprise value of up to 45 million pounds (about Rs 446.12 crore), a move that will augment the Indian IT firm's digital services portfolio.
"The consideration is the enterprise value of 40 million pounds plus surplus cash not exceeding 5 million pounds as at the completion date. The payment of 22 million pounds and the surplus cash will be made upfront and the balance as deferred payments based on company performance," Tech Mahindra said in a statement.
The consideration would be cash and Tech Mahindra will acquire 100% of shares in BIO, it added.
Tech Mahindra said the transaction is expected to close in the first week of July 2016.
"The acquisition brings forth a synergy that will open up more clients for BIO globally (especially in Europe and the US), scaling their offering geographically and enabling new services and deeper Digital Change," it said.
For the Mumbai-based firm, the acquisition will further strengthen and enable the company to engage with its clients at the start of the journey and help design the customer experience for their businesses.
Incorporated in April 2006, BIO had revenues of 12.5 million pounds for FY2015-16, up from 7.3 million pounds in 2014-15 and 6.3 million pounds in 2013-14.
BIO services brands across financial services, retail, property, travel, and technology sectors.
The deferred payments will be made from 2017 to 2019 based on the company performance during the period FY2017-19. The management of BIO will be also awarded consideration based on revenue they bring to Tech Mahindra over next three years, the statement said.
"The BIO Agency and Tech Mahindra will create one of the world's leading innovation practices. A combination of BIO's visionary thinking and delivery with Tech Mahindra's IT to DT (Digital Transformation) strategy will enable and create digital services, that get industries ready beyond just technology transformation, but a larger integrated customer experience," Tech Mahindra MD & CEO CP Gurnani said.
BIO will continue to further invest into its people and its propriety thinking.
"With a partner like Tech Mahindra, we plan to further scale our offering continuing to help clients change the way they engage with their customers," BIO Agency CEO Peter Veash said.
The country's fifth biggest software exporter has said it will continue to scout for companies and listed out digital technologies as a key focus area.
Tech Mahindra has been on an acquisition spree. Last month, it acquired UK-based Target Group in around 120-million pound deal to strengthen its presence in the banking and financial services space. Last year, it had bought Italian automotive and industrial design company, Pininfarina in a Rs 370-crore deal.