Tata Steel UK business sale: Secretary Sajid Javid meets Cyrus Mistry
Tata Steel Europe had announced its plans to sell its UK steel business last week after a "strategic review" by its board.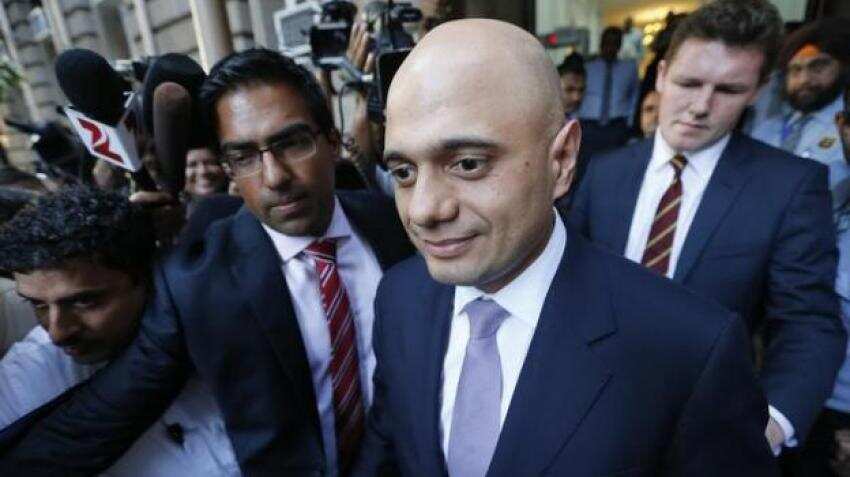 Tata Steel UK employs around 15,000 people and the British government is keen to save these jobs. Photo: Reuters
Updated: Tue, May 24, 2016
11:11 pm
Mumbai, PTI
With intense speculation on which of the seven bidders will make the cut to acquire Tata Steel's loss-making assets in Britain, UK business secretary Sajid Javid met Tata Sons chairman Cyrus Mistry on Tuesday.
The meeting, which is the second in as many months, was held at the conglomerate's global headquarters Bombay House here. The meeting assumes importance as it comes on the eve of Tata Steel's board meeting tomorrow, wherein an announcement is expected, sources told PTI.
"Met Tata in Mumbai today to discuss #steel sales process. Several credible bidders in play. Determined to keep momentum & find right buyer," Javid tweeted. 
Javid had first visited Mumbai on April 6 and met the Tata brass to find a solution to save jobs at British operations of the Tatas and had hinted that the government was open to equity participation. The main plant at Port Talbot employs over 4000 directly and many more indirectly.
Yesterday was the deadline for interested parties to put in their bids and of the seven who had expressed an interest, between one and three companies are expected to go forward to the next stage.
Over the weekend, it emerged that two of the front-runners to acquire Tata Steel's British steelworks - Indian-origin businessman Sanjeev Gupta owned Liberty House and a management buyout group Excalibur Steel - are willing to work together.
Only bidders that are willing to buy the whole of Tata's British operations, including the loss-making Port Talbot steelworks, have reached the current point in the sale process. According to British media reports, Tatas are aiming for a end-June completion of the sale process. But the company's 15 billion pound pension scheme is likely to prove a stumbling block as potential buyers are hesitant to take on the liability.
The 'Daily Telegraph' reported that to get over the hurdle, sources close to the sale say the British department for business, innovation and skills is supporting a proposal backed by the fund's trustees which would see the pension fund "spun off" as a separate entity and effectively become a new scheme.
Under this plan, members would be given a choice of entering the pension protection fund or joining the new, spun off scheme, with less generous benefits. To get this idea of the ground, the Tatas could contribute a lump sum and the government would help to underwrite it for several years. But, it is understood that the British department for work and pensions is resisting the idea amid serious questions about the plausibility of a move seen as high risk and flouting the current pensions framework, the paper said.
A Tata spokesperson said the company was "in talks with the government and pension scheme trustees to find a solution for the scheme". Javid, who is likely to attend Tata Steel board meeting tomorrow, had announced earlier that the British government is willing to take an equity stake of up to 25% alongside a new owner and offer "hundreds of millions" in financial support in an effort to save the British steel industry, which is struggling under the pressure of cheap Chinese exports and high energy costs.
The Tatas had acquired as Corus Steel in April 2007 at the peak of commodity price hike cycle for over $12 billion, but has since then never been able to turn it around. Tata Steel UK employs around 15,000 people and the British government is keen to save these jobs in an already bad economic environment.
Tata Steel Europe had announced its plans to sell its UK steel business last week after a "strategic review" by its board, throwing the industry into chaos. The company since the acquisition has sunk over 3 billion pounds into the company that has been hit by Chinese dumping and a massive 30% fall in demand since the 2008 global financial crisis.
The British government in a statement said "the meeting with the Tatas in Mumbai follows constructive meetings in London with trade unions, the EEF and UK Steel this week." Earlier, British prime minister David Cameron had become personally involved in trying to work out a solution to the crisis triggered as a result of a combination of cheap imports from China, falling global demand, high energy prices and a tougher tax regime than many rival nations. But his government is not ready to impose higher tariffs on Chinese steel.