Tata Motors in pain; should you sell out?
 Today, the share price of Tata Motors was the worst performer and ended at Rs 277.35 per piece down Rs 12.50 or 4.31% on BSE.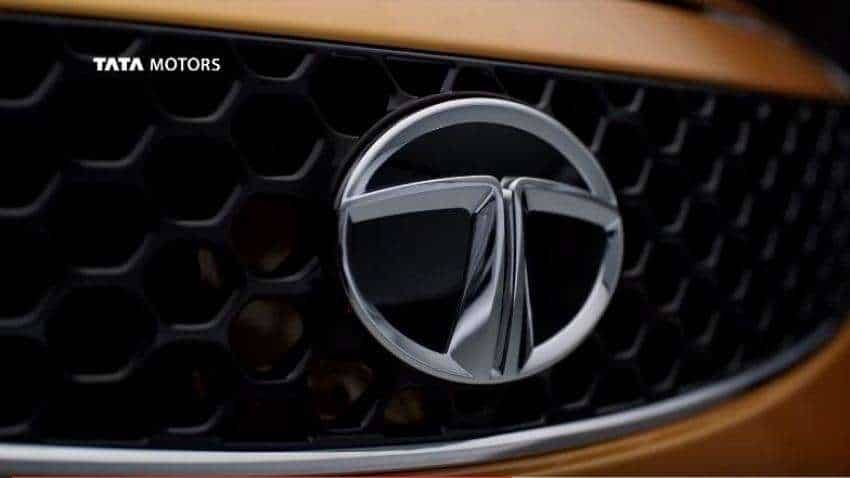 Representational Image: Photo: Official website
Investors are in panic mode when it comes to investing in passenger vehicle giant Tata Motors share price on stock exchanges. Today, the company's share price dropped by nearly 5% with an intraday low of Rs 275.40 per piece on BSE. This would be second consecutive decline of Tata Motors on stock exchanges. In previous trading session, the company plunged by as much as 7% on exchanges. The reason behind such a drop was due to multiple issues surrounding growth of Tata Motors luxury car brand Jaguar Land Rover (JLR).  
Today, the share price of Tata Motors was worst performer and ended at Rs 277.35 per piece down Rs 12.50 or 4.31% on BSE. 
In two days, share price of Tata Motors has slipped by almost 12% on BSE. The company was trading over Rs 302 mark last week, however from tomorrow it has been clocking new intraday lows. 
So far what we know is JLR faces hurdles from US President Donald Trump's decision to impose 20% tariff on all imports of EU-assembled cars on Friday. Trump's administration came to this conclusion after a month when they carried investigation into whether auto imports posed a natural security threat. 
Also JLR's investor presentation recently, highlighted even further cause of concern for the company's performance ahead. 
JLR management has lowered long-term volume estimates across regions. The company's target is to outperform the global industry CAGR of 2.6% over FY18-24. While Slovakia plant (~GBP2,000/vehicle savings), MLA and other cost cut efforts are margin positive, anti-diesel sentiments, normalising margin in China and operating leverage are vital margin determinants. 
Therefore, investors beat Tata Motors share price currently. However, this is just a momentary drop, because analysts believe the company will jump over Rs 400 in coming days and that's why they  have increased buy ratings. 
Jinesh Gandhi and Deep A Shah analysts at Motilal Oswal today said, "We have cut our consol EPS estimates by 7%/15% for FY19/20 to factor in for a) weaker volumes, b) GBP appreciation and c) lower capex guidance. The stock trades at 6.8x FY20E EPS, 2.3x EV/EBITDA and 0.8x BV. Buy with TP of ~Rs 431 (SOTP)."
Key risks to Motilal thesis are; a) persistent weakness in demand environment for JLR, b) trade barriers impacting competitive positioning of JLR and c) adverse FX movement.
Hitesh Goel and Nishit Jalan, analysts at  Kotak Institutional Equities, "We believe JLR's management is taking steps to achieve its financial targets despite significant near-term challenges. The company acknowledged that volume growth will remain subdued due to recent challenges but they are on track to achieve their financial targets."
Analysts at Kotak added, "Our estimates build in more conservative assumptions than the management guidance. Reiterate BUY with unchanged target price of Rs 445."
Dhawal Doshi and Nitesh Sharma analysts at Phillip Capital said, "While we see some improvement in domestic business and JLR volumes off the low base, stock performance hinges on a recovery in developed‐market demand. We maintain BUY with a target of Rs 400."
Axis Capital says, "JLR has its fair share of risks, but earnings downgrade cycle seems to have ended, and JLR/India volume and margin have likely bottomed out. We maintain estimates and BUY with SOTP-based TP of Rs 417."
IIFL Research report said, "Mana gement reiterated its margin improvement targets (given out post 4QFY18 results). JLR is fully prepared for the "shift to EV" and upcoming strict emission standards. Retain BUY."
For now, Tata Motors market capitalisation stands at Rs 80,080.62 crore on BSE today. Yesterday, the market valuation was at Rs 83,689.80 crore. 
 
Updated: Tue, Jun 26, 2018
06:44 pm
Mumbai, ZeeBiz WebDesk