Tata Global board meet repeats illegality incident of Tata Sons, alleges Cyrus Mistry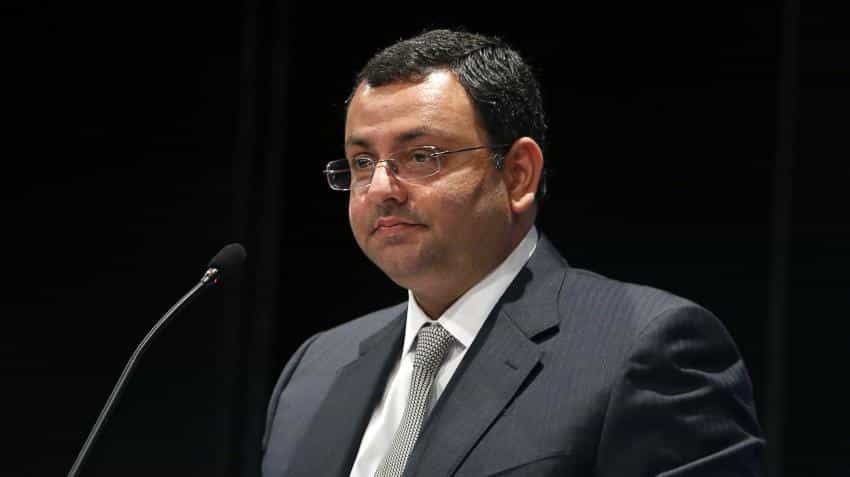 Ousted ex-chairman of Tata Sons was replaced on the board of directors of TGBL as seven out of 10 votes ruled against him at the company's board meeting. Image Source: Reuters
After being voted out of the board of directors from the Tata Global Beverages Ltd (TGBL) on a majority vote, Cyrus Mistry on Tuesday night said that it was just a repeat of the illegality that took place at the Tata Sons board meet.
"The developments at the board meeting of the Tata Global Beverages Ltd is nothing but a repeat of the illegality that the Board of Directors of Tata Sons Ltd did on October 24.  There was nothing on the agenda about replacement of the Chairman just as there was nothing in the Tata Sons Board Agenda on October 24," Cyrus Mistry said. 
Also Read: Cyrus Mistry questions Ratan Tata on Radia, Piaggio
Ousted ex-chairman of Tata Sons was replaced on the board of directors of TGBL as seven out of 10 votes ruled against him at the company's board meeting on November 15.
"Keeping in view the long-term interests and alignment of all the stakeholders and stability of the company, the board of directors resolved to replace Cyrus Mistry as chairman of the company with majority vote, with 7 out of the 10 directors present at the board meeting voting in favour of the resolution," Tata Global Beverages said in a statement to the exchanges.
Harish Bhat was announced chairman in a BSE filing after the meet.
Also Read: Breather for Ratan: Tata Global boots out Mistry
Relating to this, the letter from Mistry's office replied, "The Tatas continue to demonstrate the lack of respect for due process of law that they have displayed. Harish Bhat, an employee of Tata Sons proposed that Mr. S.K. Santhanakrishnan be made Chairman at the meeting.  This proposal was ruled out since there was already a Chairman for the meeting, namely, Cyrus Mistry.  When the proposal to remove Mr. Mistry was sought to be moved, it was ruled out by the Chairman since it was not on the agenda.
The meeting was conducted by Mr. Mistry as Chairman and was concluded.  The statement made to stock exchanges today is therefore inaccurate and illegal and it is but a repeat of exactly the same illegal acts done by Tata Sons Ltd on October 24." 
Mistry was backed by the boards of Tata Motors, Indian Hotels Company Ltd (IHCL) and Tata Chemicals at their respective board meets and he claimed that people on the board of TGBL were also in favour of him staying.
"Two independent directors Darius Pandole and Analjit Singh opposed the bid at committing these illegal acts," Mistry said.
Updated: Wed, Nov 16, 2016
10:22 am
Mumbai, ZeeBiz WebDesk