Talwalkar Lifestyle will be rechristened as Talwalkar Health club limited in recent future: Anant Gawande
Anant Ratnakar Gawande, Director, Talwalkar Lifestyles (TLL), in an interview with Swati Khandelwal of Zee Business, spoke about demerger, expansion plans, membership, different segments of the business and international presence.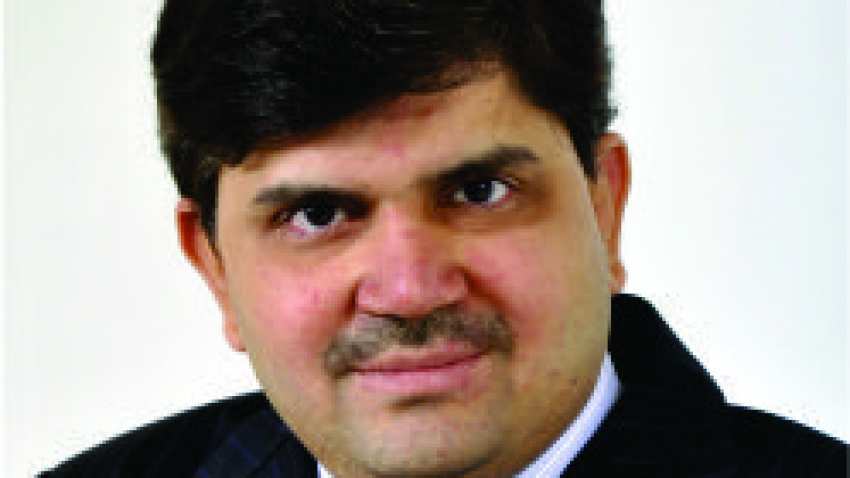 We are number one in Sri Lanka and soon we will have 40 gyms in the country: Anant Ratnakar Gawande. Image source: talwalkars.net
Anant Ratnakar Gawande, Director, Talwalkar Lifestyles (TLL), in an interview with Swati Khandelwal of Zee Business, spoke about demerger, expansion plans, membership, different segments of the business and international presence. Edited Excerpts: 
Q: Update us on your demerger and individual company's business plans for 2019?
A: About one and a half year ago, we felt that people were not understanding the reason for the addition of other businesses like yoga, Zumba, aerobics and sports into gymming business of Talwalkar, although they were co-related to it. They were thinking that the company's cookie-cutter model is a different one, but they are expanding somewhere else, but they need a company whose core business was limited to gymming. 
That is why we filed a demerger application that passed through the board, shareholders, ROC and NCLT and demerged after a gap of 12-18 months. With this demerger, the main company, Talwalkar Better Fitness, turned into a non-gymming company and is engaged in different business, like yoga, Zumba, a sports club that was created through a JV with David Lloyd, Mickey Mehta and health food.
While, the core-gymming business, whose brand is Talwalkar, went into businesses like Talwalkar HIFI and Power World and is operational in around 230-250 gyms. This business turned up to be Talwalkar Lifestyle business. Interestingly, we have received the permission to rename the company and it will be rechristened as Talwalkar Health Club Limited in next 2-3 months. 
Q: What steps will be taken to expand Talwalkar's health club business in 2019?
A: Our targets are planned for a financial year but would like to talk about 15 months. We have opened 30-40 gyms in 2-3 different formats in 2018 itself. Talwalkar is the largest gym chain or brand of India, at present. In addition, the second largest gym brand, Power World Gym, is also our brand and very few are aware of it. At present, we are number one gym in Bangalore and Delhi and soon, we will be expanding the brand in Kolkata, Hyderabad and Mumbai. What we do is that we look at a pocket and launch our gym. In the process, we have opened 40 gyms in 24 months in Bangalore and 20 in Delhi. Just to explain, Talwalkar and Power World are two flagship brands and HIFI (Healthy India Fit India) is a franchise brand, which is being launched in small towns like Ajmer, Kakinada, Siliguri and Jorhat. The franchise brand has launched in these towns because they, the towns, need standard facilities of almost everything like healthcare, medical facilities, gymming, and restaurants among others. And, we are providing gymming in these areas. 
Power World is a big format of gymming and that's why they are being launched in big cities. Talwalkar is our flagship. 
Q: You gave guidance of adding 2.5 lakh members in FY19. Are you on track?
A: See, a gym of 5000 sq. ft. size can accommodate 900-1,200 members, of which 300-350 are active members, who keep visiting us on a regular basis. But, our new weapons, like yoga, Zumba and dieticians, are helping us is spreading our reach. I am confident to meet the target of 2.50 lakh, we may cross this number too. 
Q: Can you provide the current number?
A: It stands around 2.27-2.28 lakhs and hopes that more people will join us in January and February, which is a good season for us. 
Q: Explain the way in which you manage your margins at least when you provide several discounting offers?
A: See, our costing is restricted in three zones, after a gym is established. The three main costs are the salary of the staff, electricity and rental. Apart from this, we go for local advertisement to pull local members of an area. For instance, if we start a gym in Lower Parel, where your studio is located, then we will members of the locality. Usually, we get annual or quarter membership while monthly in diet and daily in massage. 
Q: What is your focus on long-term membership?
A: We launch membership scheme twice in a year, August-September and January-February, while there is an opening scheme is offered when a new gym is launched. So, we get a lot of benefits on it, which adds to our profit. In fact, the gym turns up to be an ownership gym for its manager, who gets incentives as well as direct issues. In fact, the entire structure has been designed in a way that the gym is an ownership structure for him. That is a whole format in which we work under which he will call you to ask the reason for non-arrival to the gym. 
Q: You were talking about expansion. Can you provide the number of gyms that will be launched in small cities by end of FY19 and next financial year? 
A: HIFI is being opened in small cities and we have a plan to launch 25 gyms in the next 12-18 months. Interestingly, we have already signed 16gyms from the list. I feel they will be launched by March 2020.  Besides, 50 gyms of Talwalkar and Power World will be launched in the next 15 months. We have a target of taking our number to around 325-350 from existing 250 in the next 15-18 months. 
Q: Talk about the kind of response in the international market, Dubai, Sri Lanka, Singapore and Canada, where you have a strong presence. Also, inform us about the growth plans in those markets?
A: We are number one in Sri Lanka and soon we will have 40 gyms in the country. In addition, we are taking different products to other countries like Zorba, which is also known as Sarva Yoga; Diva Yoga, a new product that has been launched in Bandra and signed a big brand ambassador for it, you will be charged Rs1500/month at a gym but Rs13,000/month at this centre.  So, it is absolutely the top end of the spectrum. It is a diva gym, where you will get a feeling that you are standing at a centre that is different. It is nicely made and almost all the celebrities are our client and everybody from Bollywood comes to our yoga centre. And, now we are doing another 9-10 diva yoga in Mumbai only. It is a high margin and status cautious business. 
Q: These centres will be launched only in big cities?
A: Of course in Delhi, Mumbai as well as Dubai, London because there is a conversion ratio, and this is a premium product for us. In addition, we have ideated something in Mickey Mehta, which was meant for massage, and introduced Ayurvedic Spa into with a brand name 'Midas Touch'. We have launched its centre in Hyderabad and getting a good response to it. Soon, we will be expanding the brand. To be true, we are doing everything associated with health and fitness. 
Q: Tell something about your acquisition plans in the domestic and international market in line to the acquisition of Zorba and Inshape Health and Fitnez Pvt Ltd (IHPL). 
A: Our acquisition strategy is limited in India. Because getting a right partner in a foreign land is a difficult task but it doesn't mean that we will not go for it. People are associating themselves with all the ideas we are doing, and this can be gauged by seeing on the way we have grown in the last 3 years when we were limited just to gymming. But, now, you can see that our name is associated with Yoga and Aerobics among others. Interestingly, in an organised segment, we are number one in Yoga. 
Q: What is your vision on turnover target, top line, bottom line and margins?
A: We don't face margin issues on gymming front as it is based on a fixed cost and the membership fee fulfils its need. I feel we will be able to maintain the margins and the profitability should go up at a reasonable rate or 16-20 per cent. 
Q: And Turnover?
A: Turnover of a company, after demerger, stands at around Rs 250-275 crores and the second company at Rs 50-60 crore. I feel, there will be a rise in the turnover, percentage-wise, of the small company while the turnover of the large company will grow by 15-18 per cent.     
Q: Any update on debt level?
A: We are rated as an AA company, which is very important for us as it will help us in earning funds with ease and this can be achieved by keeping your debt equity low, which is a hidden rule of the process. We have a debt ratio of 1.7:1 and we keep a bank balance. We are doing well in terms of cash flow. 
Q: This means that you will be able to meet your expansion plans?
A: Absolutely. Internal cash flow is sufficient for the purpose and the amount stands around Rs 100-120 crores and will be spent in the next 15-18 months. 
Get Latest Business News, Stock Market Updates and Videos; Check your tax outgo through Income Tax Calculator and save money through our Personal Finance coverage. Check Business Breaking News Live on Zee Business Twitter and Facebook. Subscribe on YouTube.
Updated: Fri, Jan 11, 2019
01:02 pm
ZeeBiz WebDesk