Subrata Roy's Sahara Group says sees ray of hope as SC allows Aamby Valley operations to start
 Sahara Group has hinted at a comeback and not just that, it is reportedly gunning for primacy in India in the coming two years.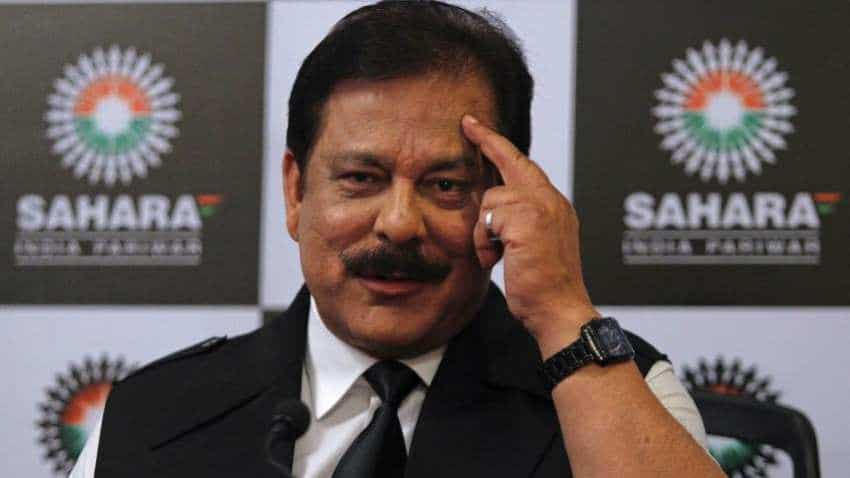 Representational Image: Photo: Reuters
Being a largely unlisted firm, the Subrata Roy led Sahara India Pariwar has been facing much criticism over the last few years. Their leader Subrata Roy has been taking turns in jail since 2012. Sahara Group chief Roy has been battling a case in Supreme Court regarding his company not refunding about Rs 24,000 crore of deposits to investors. Sahara is a huge corporate. It has been called the second largest employer after Indian Railways even. However, some recent moves indicate Sahara may have received its confidence back in tackling its financial woes. The latest reports have it that the Supreme Court has allowed the company to begin it's Aamby Valley operations. 
Sahara lawyer told The Times of India that the SC has agreed to remove the receiver and official liquidator from Aamby Valley and ordered all documents and papers to be given back to Sahara so that they can start operations. 
Advocate Vikas Singh said that Sahara was paying its liability for the second time and stated that Sebi already had about Rs 20,000 crore of the group's funds. 
Last week, the auctioning process of Sahara group's prized Aamby Valley properties was put off by the Supreme Court after it was informed that the auction notice had failed to elicit any response from prospective buyers.
A special bench headed by Chief Justice Dipak Misra was informed about this by the official liquidator of the Bombay High Court, which was earlier directed to go ahead with the auctioning of these properties to realise the money of the investors.
Besides putting off the auctioning process, the bench directed two firms -- Sai Rydam Realtors Private limited and Prime Down Town Real Estate Private limited-- to deposit Rs 1,000 crore with the SEBI-Sahara account after the Sahara group submitted that the firms were willing to purchase their property at Vasai near Mumbai.
In the start of July this year, Sahara  has hinted at a comeback and not only this, it is gunning for primacy in India in the coming two years.
Sahara group, in a detailed newspaper advertisement named as 'Financial Issues', listed out a roadmap to jump over its hurdles. Sahara stated that, over the past 5 years, the company has been banned from raising any funds not even a rupee could be raised.
"We were compelled by the Sebi/SAT orders, to repay maturity of around Rs 22,000 crores in just 6-7 months (in the year 2012)," Sahara said. It added that, instead of 6-7 months, as per Sahara's financial scheme the sums would have been repaid in small-small amounts every month over 16-17 years.
However, this has definitely resulted in negative impact on Sahara's cash flow by around Rs 15,000 crores.
Because of such ban, Sahara has lost opportunities of earning up to Rs 10,000crore in last five years.
According to Sahara, more than Rs 20,000 crores are lying idle in their Sebi account, whereas the market regulator has paid only around Rs 91 crores to their esteemed investors in past 5 years.
The company said, "Because Sahara has already repaid its esteemed investors. All monies in the Sahara Sebi account will come back to Sahara after document verification as per the order of Hon'ble court."
Interestingly, Sahara showed confidence by saying, their future is indeed bright and prosperous.
According to Sahara, their assets are three times higher than their liabilities. It said, "So everybody should feel absolutely secure in every situation."
By 2019 - 2020, clearing all the obstructions and hurdles, Sahara shall attain a key position in India, as per the advertisement. 
Updated: Sun, Jul 15, 2018
05:13 pm
Mumbai, ZeeBiz WebDesk