Sobha's Q3 sales bookings jump 92% to Rs 751 crore
The Bengaluru-based developer had sold properties worth Rs 390.8 crore in the year ago period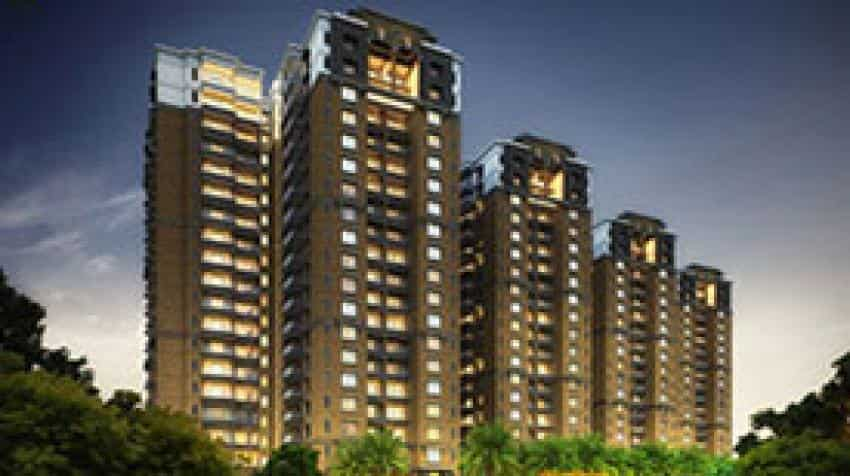 During April-December period of this financial year, Sobha's sales bookings increased by 41%. Image source: Company website
Realty firm Sobha Ltd's sales bookings increased by 92 per cent to Rs 750.9 crore during the third quarter this fiscal on higher volumes and better average realisation.
The Bengaluru-based developer had sold properties worth Rs 390.8 crore in the year ago period.
According to an operational update, Sobha sold 9,33,365 sq ft (square feet) area during the third quarter, up 52 per cent from 6,13,652 sq ft in the same period last fiscal.
The average price realisation increased to Rs 8,045 per sq ft from Rs 6,369 per sq ft during the period under review.
Besides Bengaluru, Sobha has real estate projects in Gurgaon, Chennai, Kochi, Thrissur, Calicut, Coimbatore, Mysore and Pune.
During April-December period of this fiscal, Sobha's sales bookings increased by 41 per cent to nearly Rs 2,050 crore compared to Rs 1,455.3 crore in the corresponding period of the previous year.
In the first nine months of this fiscal, the company has crossed the sales bookings figure of entire last fiscal of Rs 2,012 crore.
In volume terms, sales bookings increased to 26.09 lakh sq ft during April-December 2017 from 22.78 lakh sq ft in the same period last fiscal.
Sobha expects that it would be able to sustain this improvement in operational performance in the coming quarters as well.
In the third quarter of 2017-18, the company launched two projects in Bengaluru and Thrissur, with a combined saleable area of 0.98 million sq ft.
On the real estate sector, Sobha said it was a difficult phase as sales and new launches were subdued.
"However, with the prices stabilising over the last few years and home loan interest rates at a decade low, buying a home has never been attractive in the last 15 years or so," Sobha said.
Going forward, the company expects the real estate sector to consolidate and witness revival in both demand and supply.
Updated: Sun, Jan 07, 2018
06:05 pm
PTI