SBI inks pact with NeSL, announces credit cards for farmers
The bank today announced three major moves -- signing pact with NeSL, launching of two digital apps and deciding to provide free credit cards to farmers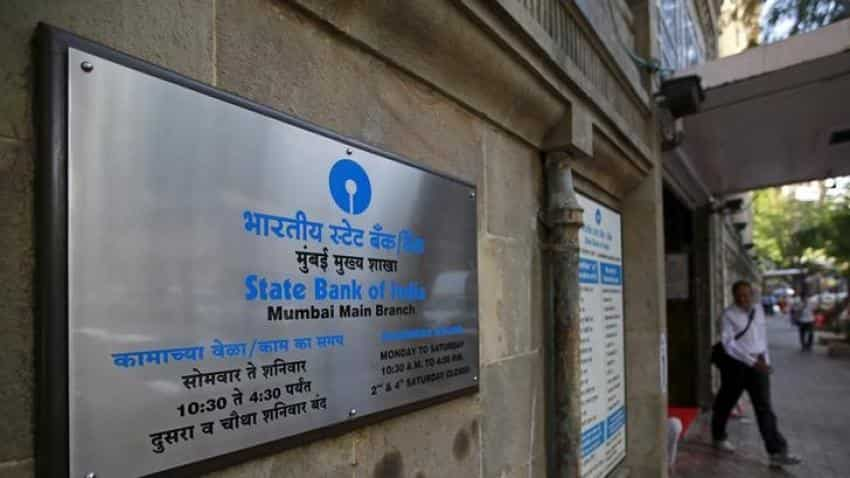 The State Bank of India (SBI) Mumbai, Main Branch in Maharashtra. Photo: Reuters
The country's largest lender State Bank of India (SBI) today signed an information utility (IU) agreement with National E-governance Services Limited (NeSL) to share financial and security information under Insolvency and Bankruptcy Board of India (IBBI) IU regulation 2017. 
The agreement was signed  in presence of Dinesh Kumar Khara, Managing Director of the Risk, IT & Subsidiaries wing of SBI and M S Sahoo, Chairman, IBBI along with senior officials of SBI and NeSL.
Under IBC, IU  is proposed to offer services for accepting electronic submission of financial information, recording the same safely, accurately verifying and authenticating the financial information submitted by a person and providing access to the information to persons specified by the Regulations.
The IU works under the regulatory supervision of IBBI and serve the needs of the banking system by providing data to Insolvency Professionals/Adjudicating Authority/IBBI on the proof of borrowing, proof of default and security interest data in respect of NCLT cases while adhering to prescribed standards of information security.
This move comes after the Reserve Bank of India (RBI), in a notification dated December 19, 2017, had directed all financial creditors regulated by it to adhere to the relevant provisions of IBC 2016 and IBBI (IUs) Regulation 2017 and submit financial and security information to IU.    
Apart from this, SBI also today announced providing credit cards to the farmers through its subsidiary SBI Cards and Payments Services. 
This project is undergoing test in states like Gujarat, Rajasthan and Madhya Pradesh. Soon it is expected to be operational across the country, depending on its success in these states.
Differentiating the move from government's Kisan Credit Card (KCC), SBI card would provide farmers a 40 days credit, and the rate of interest would be normal as other SBI cards.
SBI said that the penalties to be charged with regards to non-payment of due would be comparatively lower as against normal SBI cards. 
Also, the farmers would enjoy the benefit of spending about 20% of the credit limit on consumer items and the remaining balance limit for purchasing agricultural inputs. 
SBI also today launched two other apps -- Poorti FarmCart and DealerBandhu. 
 
Updated: Wed, Jan 31, 2018
11:03 am
Mumbai, ZeeBiz WebDesk