Revealing the Secrets of Entrepreneurship by Hardik Jethva: Young Indian Entrepreneur Under 30
The 28-year-old Hardik Jethva is India's one of the youngest CEO and Founder of Eminent Coders. The company was established in the year 2015 with a vision to carve its niche in the Software Development Industry. With the accomplishment of 5 successful years and counting, Eminent Coders is now featured in the A-list of best WordPress and Magento Website Development company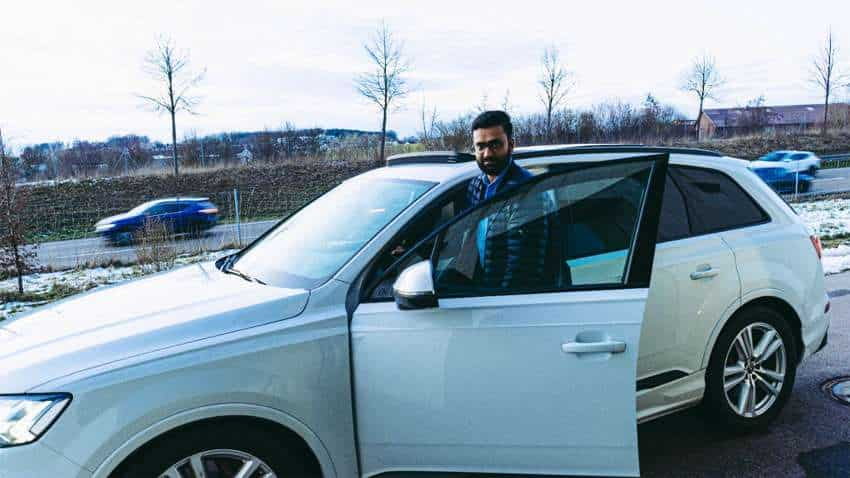 Hardik Jethva completed his bachelor's in Computer Engineering and soon started working as a website development professional for an IT company for almost 3 years
About Hardik Jethva
The 28-year-old Hardik Jethva is India's one of the youngest CEO and Founder of Eminent Coders. The company was established in the year 2015 with a vision to carve its niche in the Software Development Industry. With the accomplishment of 5 successful years and counting, Eminent Coders is now featured in the A-list of best WordPress and Magento Website Development company.
His favorite pastimes include morning walks, travel, meditation, brain programming, and eating healthy food.
Keep reading to know more about his quest to face new challenges and taking brand new initiatives for entrepreneurial success.
How did he get started?
Hardik Jethva completed his bachelor's in Computer Engineering and soon started working as a website development professional for an IT company for almost 3 years. With extensive experience in multiple standard programming technologies, team-leading capabilities, and a large portfolio of project accomplishments, he led the way to start his own company —Eminent Coders. He started the company in 2015 and is now run by an employee strength of 20.
With a chunk of collected earnings and funds from Eminent Coders, he further invests into his brand-new venture of material supply and export —Eminent Overseas. Eminent Overseas has served a wide range of Clientele across countries.
By financing funds from Eminent Overseas, he takes his entrepreneurial flair ahead with the online business that acquires revenue based on affiliate marketing by listing content of comparison of appliances available on Amazon and it's called bestcheck.in.
On asking him about his success mantra, Hardik says;
"To start a business, one doesn't necessarily need any investment but determination and courage of taking calculated risks"
What does entrepreneurship mean to you?
"To me, entrepreneurship is a continuous effort of moving towards your vision, without even anticipating huge results, at least in the beginning. One must have a clear perception of how the business is going to provide support and bridge the gap in society through its service or product."
Adding up to this he says,
"If you truly believe in your idea and are determined enough to do all the good hard work, it will surely pay off. Sometimes success is late, meanwhile, you need to hang in there and keep offering your best without losing any faith".
"An entrepreneur is a person who believes in taking financial risks and making sustainable investments leaping growth from one business into another," he says.
How did you get encouraged to start multiple businesses?
He explains,
"From the very start, I always enjoyed facing new challenges. Once you develop and become successful with one business, you mustn't settle at the same spot. I realized the need to grab great business opportunities, develop connections with affluent people, and simply venture into them."
Tell us about your benchmarking accomplishments when it comes to Eminent Businesses.
About his business benchmarks, he replies,
"I feel glad to launch my second company Eminent Overseas, which is now successfully exporting to more than 30 countries in just 3 years of business development."
This kind of career trajectory exhibits how determined, confident, and optimistic he would be in making these decisions.
What are the best entrepreneur habits that helped you where you're today?
"As an Entrepreneur, I believe Vision, Focus, Hard Work, Inner Motivation, and Consistency are the elements on the way to cultivating your business goals," said Hardik Jethva, Founder, and CEO at Eminent Group of Businesses. He also emphasizes the fact that "young people who are aspiring to turn corners with their new endeavors must have a clear vision about it. Sometimes, success might get delayed but one who stays patient and works hard sees it sooner or later."
What is one of the hardest challenges you have faced and what did you learn from them?
Hardik says, "Success is not final, and it takes a great amount of courage to continue without seeing any results unless you are very determined. At times, it was challenging for me to work along the stretched hours and be patient to trust the process. He explains any person who is focused enough in his vision and dares to fail can certainly make a difference."
How do you see yourself professionally in the future and what are your business goals?
Every Entrepreneur is always ambitious to take their business ventures to the next level. Upon asking about his career streaks in the future, Hardik assumes to,
Build New Business Connections and Establish My Footprint in Across Countries
Bag The Minimum Benchmark of 100 Clients for Eminent Coders
Export At Least 100 containers Per Month from India to Across the Globe
He further adds, "Through these business goals, I want to lend more and more jobs that will help solve the employment crisis post-Covid-Pandemic in India. Apart from that, I truly wish to support the educational system in India by providing necessary resources to the upcoming generation of talent."
What is your message to aspiring young entrepreneurs?
Hardik proudly says, "My best words of motivation to young entrepreneurs who are reading this is, just get started with what you believe in and be consistent throughout. Be Determined, Be Focused!"
He adds more," Success is right there. You need the courage to envision it and bring it across through absolute passion, perseverance, and patience.
What was your mission at the outset?
As a group of companies, our mission is to create a positive influence on the lives of people by building a scalable and sustainable business model. I started off with the belief that any new business model does not necessarily need big investor support. However, one has to figure out what initiative or change he is trying to make with the business domain. I believe everything has a risk-reward perspective and it is all part of life.
About Eminent Coders
Eminent Coders is an IT consultancy rendering cost-effective industry-standard web development services for all sectors. The hub-point is recognized for its primitive online business solutions of Website Design & Development, Application Development by using the current technologies for multiple platforms that match clients' expectations.
About Eminent Overseas
Eminent Overseas is one of the few companies providing Tactile indicating services in India that are involved in creating products for the betterment of the visually impaired in the country. Our goal is to initiate the change in public spaces of Healthcare, Transportation, and Education to become more adaptable for visually impaired individuals.
See Zee Business Live TV Streaming Below:
About eBest Check
eBest Check Pvt. Ltd. is a participant in the Amazon Services LLC Associates and Flipkart Associates Program, an affiliate advertising program designed for endorsement, recommendation, and/or linking to Amazon.in products. The website earns a small commission on every successful purchase through the link.
Updated: Thu, Aug 26, 2021
07:03 pm
New Delhi, ZeeBiz WebDesk