Retail investors over-subscribe NMDC; govt to get Rs 1,200 cr
Over 8.58 crore bids came in for 1.59 crore shares reserved for them, representing 5.40 times over- subscription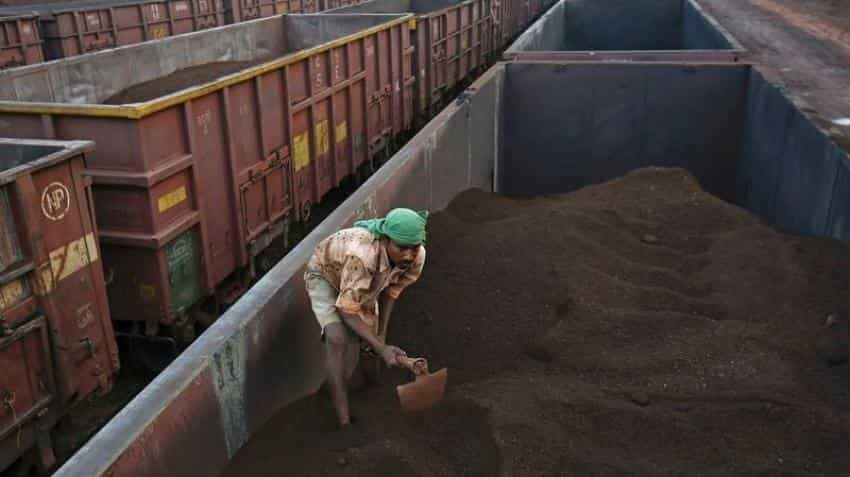 The government had originally planned to sell 1.5% stake, based on the investors'response, it decided to raise issue size to 2.52%. Image source: Reuters
The government's 2.52 per cent stake sale in state-owned miner NMDC saw robust response from investors with the retail portion getting over-subscribed by 5.40 times today.
The two-day offer for sale (OFS) opened for retail subscription today. Over 8.58 crore bids came in for 1.59 crore shares reserved for them, representing 5.40 times over- subscription, according to the NSE data.
Institutional investors had yesterday put in bids for over 6.36 crore shares -- 1.68 times of the 3.79 crore shares reserved for them.
The sale of 2.52 per cent in NMDC at a floor price of Rs 153.50 per share will fetch about Rs 1,200 crore to the exchequer.
The government had originally planned to sell 1.5 per cent stake in the company, with a green-shoe option to retain an equal quantum.
Based on the response from institutional buyers, the government decided keep the issue size at 2.52 per cent.
Shares of NMDC closed at Rs 155.30, up 0.45 per cent, on BSE.
The government has already raised over Rs 52,500 crore in the current fiscal through stake sale in PSUs, including listing of insurance PSUs and exchange traded fund.
It has set an ambitious target of raising Rs 72,500 crore for disinvestment in the current fiscal. Of this, Rs 46,500 crore is to be raised through minority stake sale in PSUs and Rs 15,000 crore from strategic sale. Another Rs 11,000 crore is to come from listing of insurance companies. 
Updated: Wed, Jan 10, 2018
05:58 pm
PTI