Reliance vs PSUs: Battle for ATF pipelines in Mumbai hots up
The battle over lucrative pipelines supplying jet fuel to Mumbai airport is hotting up with a powerful formation of Reliance Industries and private airlines Jet Airways and Emirates trying to break the stranglehold of PSU oil firms BPCL and HPCL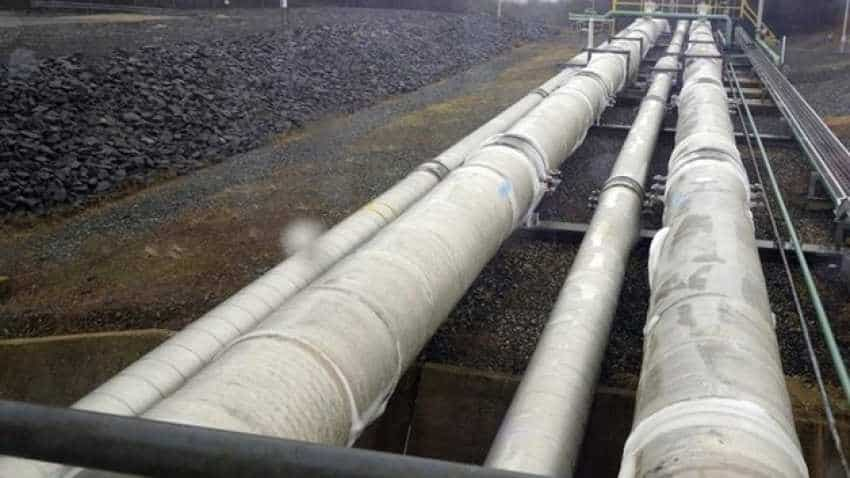 BPCL and HPCL built and operate two separate pipelines from their Mahul refineries in Mumbai to supply jet fuel (ATF) to airlines at the Chhatrapati Shivaji International Airport at Santacruz in the city. Image source: Reuters
The battle over lucrative pipelines supplying jet fuel to Mumbai airport is hotting up with a powerful formation of Reliance Industries and private airlines Jet Airways and Emirates trying to break the stranglehold of PSU oil firms BPCL and HPCL. BPCL and HPCL built and operate two separate pipelines from their Mahul refineries in Mumbai to supply jet fuel (ATF) to airlines at the Chhatrapati Shivaji International Airport at Santacruz in the city. 
Reliance, which produces a fourth of India's aviation turbine fuel (ATF), wants access to these pipelines to be able to get a pie of Rs 10,000 crore fuel trade that happens at one of Asia's busiest airports. While Reliance and airlines feel competition among fuel suppliers would bring down costs, HPCL and BPCL said the pipelines are their "captive" infrastructure to take products out of the refineries and giving third party access to them would hurt their operations and profits.
Sector regulator the Petroleum and Natural Gas Regulatory Board (PNGRB) on May 4 supported the Reliance idea and sought industry comments on declaring pipelines as a common carrier and giving third parties access. If implemented, it would also an airline to import fuel and use the infrastructure at the refineries situated on the coast to transport it to the airport. A company like Reliance can ship the fuel from its refineries at Jamnagar in Gujarat to Mumbai and use pipelines to take it into the airport.
In its comments, Reliance said the present ATF demand at Chhatrapati Shivaji International Airport is 1.4 million tonnes per annum and it is "absolutely essential" that access to the BPCL and HPCL ATF pipelines is available to other jet fuel marketing oil companies to service this demand.  "Non-availability of access to the pipeline would deny to the ultimate consumers the benefit of competition," it wrote to PNGRB last month.
Stating that at least two-thirds of the capacity in the twin pipeline is spare, it said alternative of laying the third pipeline will create environment and safety hazard besides resulting in infructuous investments.
Bringing ATF by road tankers is also not an option as 400 road tankers would be required to ply on the already clogged Mumbai roads, it said. Reliance wanted PNGRB to declare the twin pipelines as a common carrier and give access to other entities on a non-discriminatory basis. Also, it wanted "hook-up" facility within BPCL and HPCL refinery complexes to be able to feed ATF into the pipelines.
Supporting the idea, the UAE-based Emirates in its comments said making the pipelines common carrier would give airlines "more options to select ATF suppliers". Also, entry of more ATF suppliers will bring "true competition among fuel suppliers at Mumbai airport" which will be beneficial to the Indian aviation sector and airline passengers. 
"It would also encourage airlines to uplift more fuel volumes in Mumbai," it said. Echoing the view, Jet Airways said the move would give it "more options to select ATF suppliers of its choice, based on competitive pricing." "With the declaration of the pipelines as an open access, airlines will be able to import their ATF to meet their requirement and utilise the pipeline infrastructure to transport the ATF to the airport with ease and at lower cost," it said.
The Airports Authority of India (AAI) also said the move would ensure cheaper ATF is available to the benefit of passengers and result in optimal utilisation of existing pipeline infrastructure. BPCL and HPCL, on the other hand, said PNGRB did not follow the rules in giving an opportunity to the "owners" of the pipeline to give their views before floating the consultation paper.
ATF pipeline is outside the scope and purview of PNGRB Act and the regulator does not have the jurisdiction to declare them as a common carrier, they argued. Also, a captive or a dedicated pipeline of a company is outside the scope and ambit of a common carrier and beyond the jurisdiction of the PNGRB, they said. PNGRB hasn't yet given a final view on the issue.
Updated: Sun, Jul 15, 2018
11:06 am
ZeeBiz WebDesk