Reliance Industries plans to open more filling stations at end of FY17
Reliance Industries, which has a licence to run as many as 5,000 filling stations, had set up 1,433 pumps in the early part of the last decade.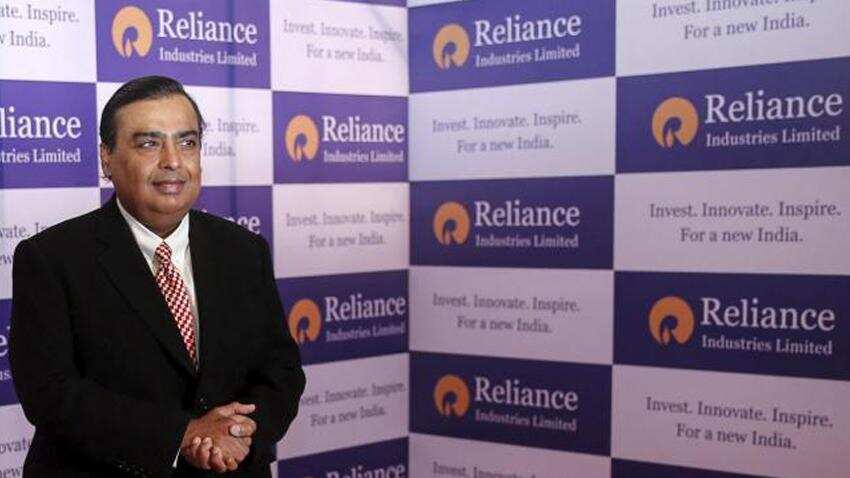 Mukesh Ambani, Chairman and Managing Director, Reliance Industries Ltd Image Source:Reuters
Updated: Sun, Apr 24, 2016
04:46 pm
Mumbai , PTI
Reliance Industries, which had invested around Rs 5,000 crore to set up over 1,400 filling stations and shuttered all of them in May 2008, is planning to open "a couple of hundreds more" by the end of this fiscal.
Reliance, which has a licence to run as many as 5,000 filling stations, had set up 1,433 pumps in the early part of the last decade. However, it had shut all of them in May 2008 after the fuel subsidy shot through the roof and there was a huge price difference between state-run oil companies and private players like Reliance Industries.
Others like Essar Oil and some foreign players like Shell and BP had also quit the retail business then.
Reliance re-entered the retail business towards late 2014 after the retail prices were deregulated and diesel subsidy came to nil. When it was running the pumps, Reliance had notched up a market share of just 0.5%.
Announcing the March quarter numbers, Reliance Group Deputy Chief Financial Officer V Srikanth told reporters, "We had over 950 functional filling stations as of March end out of the 1,433 we had been running earlier. We hope to add a couple of hundreds more over and above the original number by the end of the current fiscal year."
The Mukesh Ambani-led company had reported its best set of numbers in eight years at Rs 7,398 crore in net income in the fourth quarter (Q4) of 2015-16, up 16% over the year-ago period.
Srikanth said the last year saw the best demand scenario in over 15 years and the company has sold over 3 million kilolitres of fuel in the domestic market.
It can be noted that fossil fuel demand grew 11% in 2015-16, the best since 2000-01. Fuel use rose to 183.5 MT from 165.5 MT in the previous period. Diesel intake rose 7.5% to 74.6 million tonnes (MT), while gasoline/petrol usage rose 14.5% to 21.8 MT.
The International Energy Agency (IEA) sees the country accounting for a quarter of global oil demand growth by 2040. It expects oil demand to touch 10 million barrels a day over the next 25 years, the fastest growth in the world.
Indian Oil Corporation (IOC), which controls over 50% of fuel sales, expects petrol sales this fiscal to climb 11% and diesel by about 3%. 
The private players exited retailing when the per litre losses mounted to a whopping Rs 25 on petrol and diesel as oil prices spiked above $120 a barrel. At the peak of the crude spike, Reliance was reportedly losing around Rs 200 crore per annum.
Another reason was the opposition from dealers over a very low commission that RIL was offering them against the state-run oil marketing companies' commission, which was three-four times higher.
While Reliance was offering a commission of just 0.50 paise a litre for diesel and 0.75 paise for petrol, state-run oil companies were offering Rs 1.20 and Rs 2.10, respectively.
A dealer typically invests between Rs 2-4 crore in each outlet and Rs 30 lakh to Rs 1 crore is spent on maintaining services at the outlets.
Reliance, which operates the world's largest single-location refinery complex in Jamnagar with 30 million tonnes annual capacity, had invested around Rs 5,000 crore in setting up 1,433 petrol pumps. It had shut all its petrol pumps in 2008.
Following its exit from the retailing business, the company was focusing on exports which led it to become the largest domestic merchandise exporter, contributing over one-fifth of the country's outbound shipments.
After Reliance shuttered its pumps, there were reports that Indian Oil and Royal Dutch Shell were keen to operate the RIL filling stations.
Reliance was following a mix of company-owned-company-operated (COCO), company-owned-dealer-operated (CODO), and dealer-owned-dealer-operated (DODO) models for filling stations earlier.
Out of its total 1,433 outlets, around 800 were dealers-owned and operated.