RBI should grant provision of rescheduling moratorium period: Ramesh Iyer
"We are focusing on the safety of our employees and customer instead of growth. We are focusing on protection. Secondly, we are in continuous touch with our field executives, who are spread across the country in different locations and are trying to understand the situation in their respective areas," Ramesh Iyer, Vice Chairman at Mahindra & Mahindra Financial Services says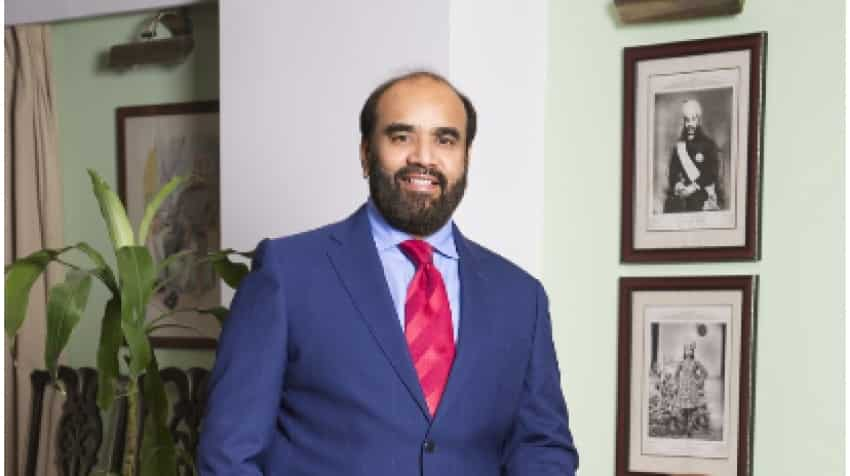 Farming dependent community is not under pressure because they feel that the harvest will remain good and cash flows will reach them by April or May, Ramesh Iyer says
Written By:
Jitesh Kumar Jha
Updated: Tue, Apr 14, 2020
03:24 pm
new delhi, ZeeBiz WebDesk
Ramesh Iyer, Vice Chairman & Managing Director, Mahindra & Mahindra Financial Services Ltd, talks about how his company is dealing with the situation created due to COVID-19 pandemic, why partial lifting of lockdown is required and demands from the RBI during a conversation with Swati Khandelwal, Zee Business. Edited Excerpts:
Q: How Mahindra Finance, a big NBFC, is dealing with the situation and what are the challenges with which the company is dealing with at present?
A: First of all, we are focusing on the safety of our employees and customer instead of growth. We are focusing on protection. Secondly, we are in continuous touch with our field executives, who are spread across the country in different locations and are trying to understand the situation in their respective areas. 
It is necessary to say that metros are facing the problem, while rural India is insulated from the problem to date. I think rural India will bounce back as soon as the lockdown comes to an end. Similarly, we are in continuous touch with the customers to understand what they are thinking about the business and the segments where they can feel the pressure. 
The good thing is that the farming dependent community is not under pressure because they feel that the harvest will remain good and cash flows will reach them by April or May. Thus, the cash flows will ease the pressure on this community. As far as earn and pay model, like transportation, commercial vehicles and aggregators, is concerned, I feel they will feel a problem especially because they are driver depending business who will not return back soon. Thus, the business may take a hit. 
But, if we have a consolidated view in which everything comes back to normal by May and people start returning back to work and there is an improvement in sentiment than also I don't feel that things will get back in good shape till October-November.  
Q: The government is planning to go for partially lift the lockdown in factories associated with essential services. What is your view on it and as an NBFC let us know the sector that will need support in terms of finance?
A: As far as partial opening is concerned then it is required and should be done as a halt in supply-chain can create a problem in the distribution of the essential items as well. The supply chain should be opened up. RBI regulated entity has been given the permission to do business and I think the NBFCs should also be allowed to do so because customers can reach us to repay and the fixed depositors may come to us to demand their repayment. Thus, all allied services should be opened.
Secondly, a partial opening is required to boost the confidence and sentiments of people as under the full-time lockdown situation they are learning only what they can see through the news. Thus, some industries should be opened to build confidence among people and facing reality is also a solution to the problem. I feel it should be done.
As far as funding for NBFCs is concerned then I think banks will be one of the main sources for NBFCs. And, this is a time, when the banks should be engaged with every NBFC, may it be a small NBFCs or medium NBFCs as the big NBFCs may not feel the problems. 
Engaging with the NBFCs means, extra credit should be provided to these NBFCs, if there is a requirement, as they are good NBFCs and have never defaulted. They would have faced certain issues in paying the instalments to the banks amid the ongoing situation. The banks should provide moratorium to the NBFCs because they, the NBFCs, have provided a moratorium to their customers. 
This means there is an absence of cash flows to them and this would have not allowed them, especially the small NBFCs, to pay their installments to the banks. Thus, the NBFCs should be provided with the moratorium or an additional limit so that they can pay the instalment through that extra limit. I feel the banks can only provide support at these difficult times.
Q: Do you think that the government/RBI should provide further relaxations to do away the problems that the NBFCs may face in the absence of cash flows from their borrowers?
A: We have represented three things to the RBI through FIDC and they are
Moratorium to banks.
A moratorium of 90 days has been provided to the customers but if the lockdown continues till the end of April then I don't think that the situations will return back to its normal by end of May and believe that the customers will be in a situation to pay the instalments is wrong. So, the moratorium period should be extended further, maybe by another 3 months. So, we have requested the RBI to grant a provision of rescheduling in moratorium– as it was done in the case of transition of NPAs from 90 days to 180 days – for transition without making an additional 5% provision for rescheduling and not counting those accounts as an NPA. 
It will be a great help for the consumer because they will get back to work and repay their instalments. They are give-and-take customers and pressurising them that they will turn into NPA if they fail in paying the instalments will create a situation where we will unnecessarily pressuring the system.
The accounts which are not moratorium in their opening balance. That is the customers with one or two outstanding instalments on February 29, 2020, and don't have moratorium will turn into an NPA in April or May due to ageing. But, they are the customers of the same area and market, who are running a similar vehicle to earn and pay the instalment. Not providing them with the moratorium just because one or two instalments are due from their end will be wrong.
See Zee Business Live TV Streaming Below:
Generally, they keep one or two instalments pending just because they are in the transport business where their receivables are delayed. I feel a moratorium should be provided to them as well otherwise a normal customer will be counted as a defaulted one and categorised as an NPA, which will block their path to raise capital further.
Get Latest Business News, Stock Market Updates and Videos; Check your tax outgo through Income Tax Calculator and save money through our Personal Finance coverage. Check Business Breaking News Live on Zee Business Twitter and Facebook. Subscribe on YouTube.