PNB fraud: To catch a thief, Centre has these 12 tough steps; in brief, read all about it
RBI data suggests that between 2013 and 2017, a total of 17,504 cases of frauds were reported by public and private banks. Of these, about 2,084 had insider involvement.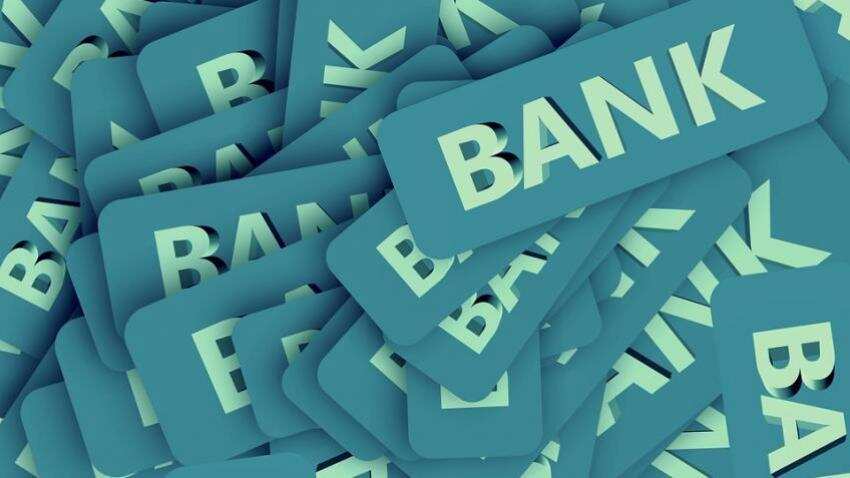 Representational Image: Photo: Pixabay
Updated: Tue, Feb 27, 2018
05:09 pm
Mumbai, ZeeBiz WebDesk
Banking stocks seem to be losing the favour of investors with the ongoing crackdown on back-to-back fraud cases in the state-owned lenders, including Rs 11,000 crore alleged scam at Punjab National Bank.
S&P Bankex, which stood at 31,375.68-level on January 29, 2018, has dropped by more than 3,300 points in the last week of February 2018 to almost near 28,000-mark.
 
The index lossed 414.17 points or 1.43% on Tuesday, finishing at 28587.49. Due to the CBI investigation into the mega scam, the finance ministry gave a 15-day deadline to state-run banks to take pre-emptive action and identify and address operational and technological risks.
Not just investors, all clients of banks are worried. Is their money safe? Should they look for alternatives? What options are available? 
 
It all started on February 14, when Punjab National Bank (PNB) revealed that it was cheated by two big diamond jewelers namely Nirav Modi and Gitanjali Gem's Mehul Choksi with the connivance of some officials. This Rs 11,400 crore scam has raised questions about the weak operational controls at the bank. The CBI has in the past ten days registered seven cases that also include other banks like State Bank of India, OBC, Bank of Maharashtra and Telangana Grameena Bank.
 
However, this was not the only case. PNB fraud case was followed quickly by others - Rotomac Pen company owner Vikram Kothari, Simbhaoli Sugar's Deputy Managing Director Gurpal Singh, who is also son-in-law of Punjab Chief Minister Amarinder Singh, and Dwarka Das Seth International diamond trader Sabhya Seth.
 
The recent cases have also brought to the fore the past scams which took place from 2013 to 2017.
 
Th RBI data suggests that between 2013 and 2017, a total of 17,504 cases of fraud cases were reported by public and private banks. Of these, about 2,084 had insider involvement and these cases reportedly involved Rs 66,066 crore.
 
From 2015 to 2017, of the top five banks facing fraud cases, State Bank of India tops the chart with 1,538 officials, followed by Indian Overseas Bank with 449 officials, Central Bank of India with 406 officials, Union Bank of India with 214 officials; and PNB with 184 officials.
 
It may be noted that over 5,200 officials were held for causing fraud in the PSBs between 2011 and 2017. In the FY17 alone, 3,870 bank fraud cases were reported aggregating up to Rs 17,750 crore.
 
As the probe is going on in the biggest ever banking fraud, lets know what initiatives the government and the Reserve Bank of India (RBI) have taken in the past to help the banks check such scams.
 
A. Firstly, the government had set up a Financial Intelligence Unit – India (FIU-IND) in 2004, as the central national agency responsible for receiving, processing, analyzing and disseminating information relating to suspect financial transactions.
 
The functions of FIU-INDs as per the Finance Ministry are:
 
1. Collection of Information: Act as the central reception point for receiving cash transaction reports (CTRs), cross border wire transfer reports (CBWTRs), reports on Purchase or Sale of Immovable Property (IPRs) and Suspicious Transaction Reports (STRs) from various reporting entities.
 
2. Analysis of Information: Analyze received information to uncover patterns of transactions suggesting suspicion of money laundering and related crimes.
 
3. Sharing of Information: Share information with national intelligence/law enforcement agencies, national regulatory authorities and foreign Financial Intelligence Units.
 
4. Act as Central Repository: Establish and maintain national data base on cash transactions and suspicious transactions on basis of reports received from reporting entities.
 
5. Coordination: Coordinate and strengthen collection and sharing of financial intelligence through an effective national, regional and global network to combat money laundering and related crimes.
 
6. Research and Analysis: Monitor and identify strategic key areas on money laundering trends, typologies and developments.
 
7. RBI has modified master directions on fraud for banking system on multiple occasions for better resolutions. It has also introduced early warning signals (EWS) and Red Flagged Accounts (RFA).
 
8. Through Red Flagged Account (RFA), fraudulent activity is thrown up by the presence of one or more Early Warning Signals (EWS). These signals in a loan account immediately put the bank on alert regarding a weakness or wrongdoing.
 
9. RBI guides that the most effective way of preventing a fraud on loan accounts for banks can be robust appraisal and an effective credit monitoring mechanism during the entire life-cycle of the loan account.
 
B. The central bank has also issued a guideline on monitoring the life-cycle of the loan account.
 
10. Pre-sanction: Banks shall keep a certain record as part of the sanction documentation. During pre-sanction, checks can consist of Risk Management Group (RMG) or any other appropriate group of the bank who can collect information of borrowers like -involvement in legal disputes, raids conducted on their businesses, gleaning from the defaulters list of RBI/other Government agencies, etc.
 
11. Disbursement: Checks by RMG during the disbursement stage, shall among others, focus on the adherence to the terms and conditions of sanction, rationale for allowing dilution of these terms and conditions, level at which such dilutions were allowed, etc.
 
12. Annual review: While the continuous monitoring of an account through the tracking of EWS is important, banks also need to be vigilant from the fraud perspective at the time of annual review of accounts.
 
Despite all the efforts and regulation displayed by RBI and government, banks have been lukewarm in following this pattern and thus end up having a hole in their balance sheets, which hampers their earnings and of course, hurts investors.
 
Get Latest Business News, Stock Market Updates and Videos; Check your tax outgo through Income Tax Calculator and save money through our Personal Finance coverage. Check Business Breaking News Live on Zee Business Twitter and Facebook. Subscribe on YouTube.