PNB fraud: Nirav Modi 'friend', Mehul Choksi 'uncle'; code words used in biggest ever banking scam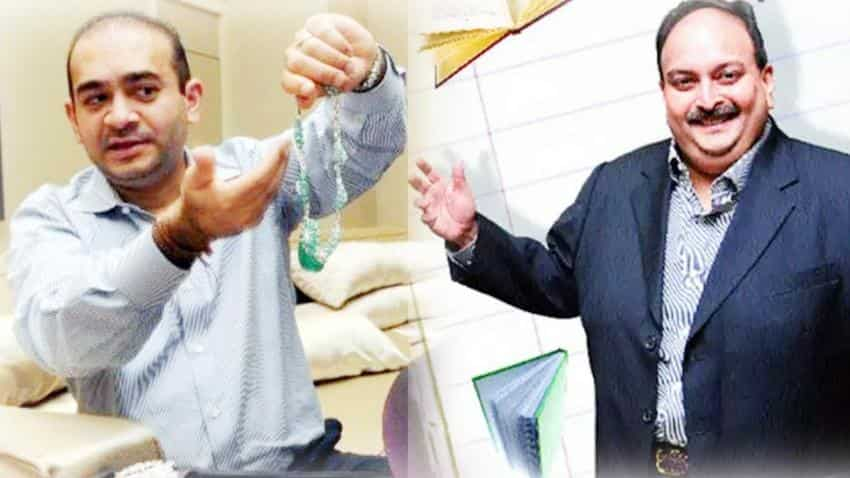 LoUs were called properties and token was actually the margin money.
Property or Letter of Undertaking (LoU)? Friend or Nirav Modi? Property location or importer location? 
 
In a fresh expose in the Rs 11,500-crore financial fraud in Punjab National Bank (PNB), the alleged accused bank employees and fraudsters had developed their own code language to execute the biggest ever banking scam. 
 
Billionaire Nirav Modi was referred to as friend, while Mehul Choksi was uncle. LoUs were called properties and token was actually the margin money. 
ALSO READ: PNB fraud: Know here modus operendi; LOU, SWIFT and CBS
 
There were code words for property value and location as well, Zee Business got this exclusive information through sources.
A friend needs a property worth Rs 10 crore without token. Well, not a friend, but Nirav Modi is asking for an LoU worth Rs 10 crore, and doesn't want to pay margin money. 
Below is the list of code words: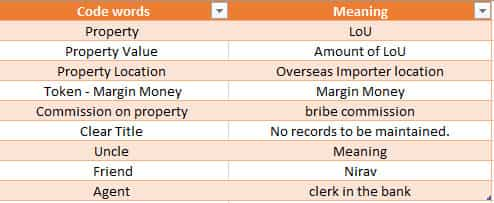 Example of a communication: 
 
One of my friends need a property in Hong Kong. His budget is 10 crore. He wants to give minimum or no token. See if you can suggest a property for him from your network. Property must have clear titles. Friend will give 1% commission on the property deal.
ALSO READ: After Fitch, Moody's places PNB ratings under review for downgrade
 
Meaning:  
 
Client needs an LoU of Rs 10 crore for an overseas importer in Hong Kong. He won't give any margin money for the LoU. See if you can make this LoU without maintaining any official record. Commission for this job would be 1% of the LoU amount.
 
Meanwhile, the CBI has made its first high-profile arrest in the alleged PNB scam on Tuesday, taking into custody Vipul Ambani, the head of finance of Nirav Modi's Firestar Diamond, officials told PTI.
As part of the multi-agency probe, an Executive Director and nine other senior officials of the Punjab National Bank (PNB) were grilled by the CBI in connection with the "fraudulent" guarantees issued by the bank in favour of nephew-uncle jeweller duo Nirav and Mehul.
Updated: Thu, Feb 22, 2018
01:58 pm
ZeeBiz WebDesk