One to One with Ambrish Parajiya (GAP Associates) on Dholera International Airport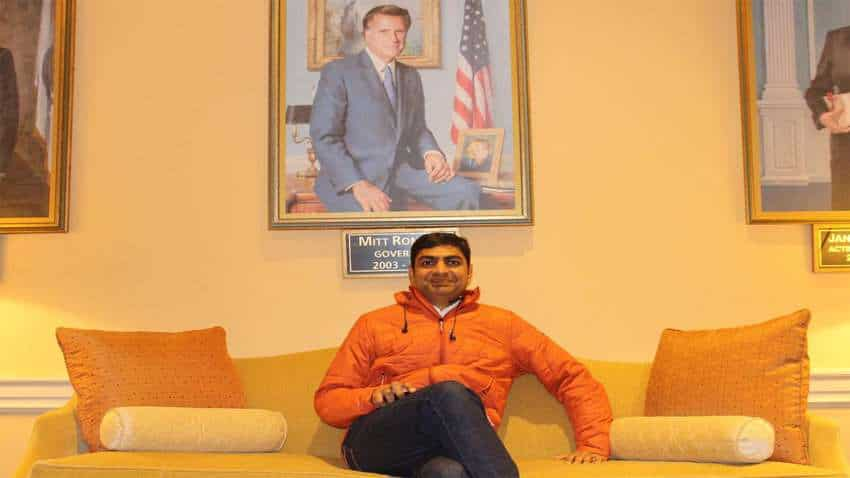 Dholera SIR has been the darling of real estate news pieces and opinion makers for a decade now
Dholera SIR has been the darling of real estate news pieces and opinion makers for a decade now. Still, in the wee hours of last Saturday, we came across the notification for the Phase-2 tendering of the proposed Dholera International Airport. This sounded like a huge push to the ambitious global greenfield city, and we decided to interview Mr Ambrish Parajiya, the director of GAP Associates. They have currently 20 projects under development in this futuristic city, and here's what we found out:
Question: The news of Dholera International Airport construction is making rounds on the internet. But will it get enough air traffic?
Mr Ambrish: Absolutely yes! Dholera smart city is a pilot project that intends to be a global city with all ultra-modern facilities and net-zero carbon emissions. In terms of size, once finished, it will be as big as Dubai or Singapore, but the biggest difference between Dholera and, for say, Dubai is the fact that Dholera is a vision-driven and purpose-built city.
Coming towards the question of air traffic, Dholera is situated near Ahmedabad and currently, Ahmedabad international airport is running quite near its maximum designed capacity. Had not the pandemic impacted the travelling, it would have very much run short of operational capabilities. Once Dholera international airport is completed, it will share the traffic with Ahmedabad so you can be sure of good air traffic from day one.
I understand that the airport was discussed for a fair amount of time now, but there was no concrete news regarding it. But this move is itself a gesture from the government, not for the local investors but for the global community. The government has signalled the beginning of the final phases and can start investing confidently.
Question: Wow, that sounds promising. So how should an investor approach buying land/property after the airport's news finally turns into reality?
Mr Ambrish: (Starts with a little chuckle) I would take this opportunity to use your platform and tell the readers that if you are willing to buy land or property, please buy it in the concerned zone. Dholera will be built in three phases, and it will be divided roughly into 12 zones. So don't start buying land near the airport itself as airports are located outside the city area, and even in Dholera, it will be situated at a distance of 10-12 kms from the smart city.
Talking in terms of investors, many renowned aircraft manufacturers are in touch with Dholera's authorities, and in fact, a few MOUs were also signed for establishing manufacturing facilities. But certain infrastructural aspects were stalling the work, which has now been cleared. On the other hand, the defence minister recently said that we are planning to become net exporters of defence equipment in the next five years. A dedicated firing range spread over 150 square km is already functional in Dholera, making it a strategically beneficial avenue for defence-related industries. On top of that, Gujarat is a state that has its own defence policy approved.
The international airport will allocate 40% of its capacity to cargo which is another motivating factor for the industries. Especially the medical and surgical industries will benefit from it. Renewable energy tech is also among the major sectors that will establish its units in Dholera. We can expect projects from automobile industry giants like Tata in the near future for EV manufacturing, while Reliance group has just announced its plans to build four Giga factories at its 44th AGM last month. The JioPhone Next will be manufactured in Dholera in partnership with Google.
The export-oriented agro-products industry, education sector, hospitality and tourism, including business tourism and medical sector, will prove to be among the forerunners of the leading investment spree of Dholera in the near future. The IT and electronics industry, too, will display a scale that has never been seen before in this country.
If you would ask me personally, the news of the airport's development is just the tip of the iceberg. As I said, it's the government's signal to investors and the biggest players in the country and across the globe have already started capitalizing on the enormous amount of opportunities. Don't get surprised if you find the names of other large corporations creating their setups in Dholera in near future because it's always a Domino effect for such opportunities.
See Zee Business Live TV Streaming Below:
Question: So when should an individual think about investing in Dholera? What's your final word on the right time?
Mr Ambrish: 2021. See, basically any real estate project as big as Dholera takes almost 20-30 years to materialize. There was a time when 4 out of 10 high rise building cranes in the world were located in Dubai. What I am trying to say is that it took decades to build Dubai, and it nurtured a significant part of the global real estate industry for all these years. But Dubai has now reached its saturation point. Dholera is the next big opportunity at a global level as it is intended to inhabit 20 lakh global citizens and one lakh skilled workforce. The companies that are into manufacturing/supplying construction-related equipment and products should definitely reach out to developers because all of us are going to need tools and materials that may never have been used earlier at this scale.
The right time to invest in such projects is when they enter their commissioning phase. We have been listening about Dholera since 2010, I guess, and in 2021, it's the right time to shell out your money. A person who invested in 2015 or the one who will invest in 2025 will not get as big profits as the one who invests in 2021 due to the timeframe of entering the investment and project maturity. Even India's real estate cycle resonates with this period, so you can expect lucrative appreciation over a horizon of 10 years from now.
Also, if you view it as an industrialist, the demographic dividend and urbanization will act in Dholera's favour. Till now, even the people in Gujarat were leaving villages and going to centres like Ahmedabad, Surat, and Rajkot. But now, due to the nature of businesses that will operate in Dholera, a new type of migration will occur where the Dholera's residents will be among the best brains of the country and around the world that are here to be a part of a global economic powerhouse. The level of skill set that you are going to find in Dholera SIR in the next 10-15 years you will not find even in Mumbai or Bangalore for sure.
So that was our brief conversation with Mr Ambrish. With the government's firm signal in the form of initiating the development of the international airport at Dholera and site survey from Google's executives for the JioPhone factory, the future looks promising for Dholera. We would come up with recent developments from under the Sun in Dholera in the future as well, so stay tuned.
Updated: Thu, Jul 08, 2021
04:56 pm
New Delhi, ZeeBiz WebDesk