No need to worry! Indigo to see no impact on profits from this new standard
According to an expert, "Ind-AS 116 related changes will not impact Indigo's cash profits, cash flows and growth strategy. There may, however, be a change in future reported profits...."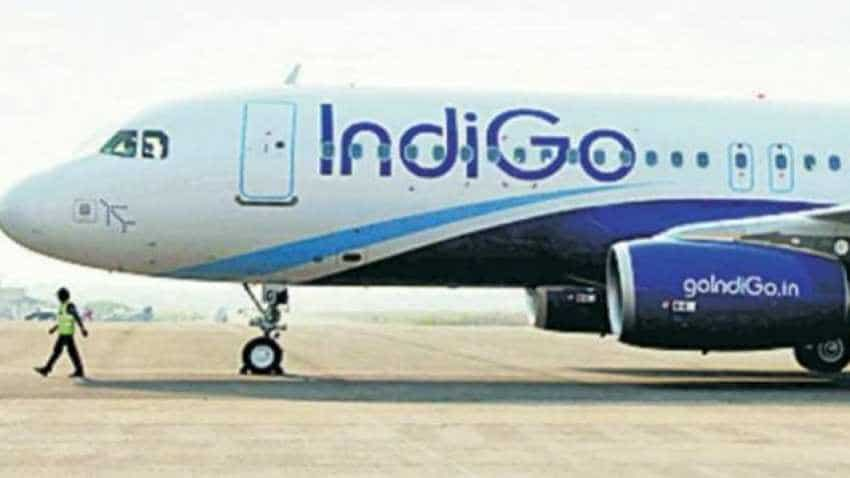 The FY20 beginning first quarter, will be different than previous fiscals especially for airlines. Photo: PTI
Updated: Tue, Jun 25, 2019
05:42 pm
Mumbai, ZeeBiz WebDesk
The FY20 beginning first quarter, will be different than previous fiscals especially for airlines, as they have to now report their financial performances as per new standards. In March 2019, the Ministry of Corporate Affairs asked firms to adopt new accounting standard from April 01, 2019. The ministry unveiled Ind-AS 116 which takes care of leases on the balance sheet. It is coincides with the IFRS 16 where lessesse is needed to recognise all leases in balance sheet with few exceptions. While considering leases is among the major expenses which airlines bear, it is now known that low-cost carrier and also the largest airline in terms of market share Indigo, will not face any material impact on their cash profits and growth. 
Generally, when a company adopts a new accounting standard, there are changes in audit report, expenses, revenue gains and EBITDA which reflects on the overall profits. 
Talking on Ind-AS 116 impact on Indigo, Garima Mishra analysts at Kotak Institutional Equities said, "Airlines including Indigo have adopted Ind-AS 116 accounting standards beginning April 1, 2019. The dominant impact of this standard will be capitalization of operating leases as right-to-use assets. While there will be a P&L impact on account of restatement of the heads of lease rentals, interest and depreciation expense, there should be no cash flow impact on Indigo."
Explaining about Ind-AS 116, Mishra highlights that, the accounting standard  seeks to materially change the accounting treatment of operating leases by making it mandatory to capitalize such leases in the balance sheet of the lessee. The provision seeks to bring such off balance sheet items into the books of the lessees by necessitating the creation of a right-to-use asset in the balance sheet with a corresponding lease liability. In the P&L, lease rentals paid on such assets will disappear, replaced by a depreciation charge on the capitalized asset and interest cost. The impact of implementation of Ind-AS 116 across airlines would depend on: (1) proportion of operating lease in the overall asset pool, and (2) duration of leases.
But for Indigo, Mishra says, " while the proportion of operating leases is high (87% of Indigo's fleet was on an operating lease as of March 2019), the relatively short-term nature of these leases (typical tenure of 6 years, average age of 3.5 years) will result in a limited P&L impact in FY2020."
Overall, Mishra said, "we believe Ind-AS 116 related changes will not impact Indigo's cash profits, cash flows and growth strategy. There may, however, be a change in future reported profits, which may necessitate a change in our current P/E based valuation methodology. Note that our current forecasts are not adjusted for Ind-AS 116 related changes and will be recast once we receive more details from the company going forward."