Mindtree hired more than 3,400 people in Q1FY22: Dayapatra Nevatia, ED & COO
Dayapatra Nevatia, Executive Director and COO, Mindtree, talks about Q1FY22 numbers, Margins, highest ever TCV, demand for digital transformation, acquisition strategy, attrition and hiring among others during a candid chat with Swati Khandelwal, Zee Business.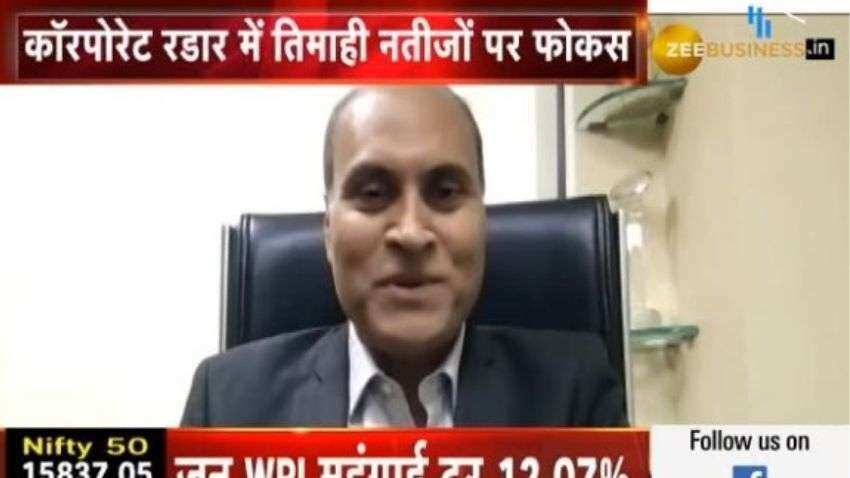 Dayapatra Nevatia, Executive Director and COO, Mindtree, talks about Q1FY22 numbers
Dayapatra Nevatia, Executive Director and COO, Mindtree, talks about Q1FY22 numbers, Margins, highest ever TCV, demand for digital transformation, acquisition strategy, attrition and hiring among others during a candid chat with Swati Khandelwal, Zee Business. Edited Excerpts:
See Zee Business Live TV Streaming Below:
Q: Congratulations on the strong numbers. On the top line front, your $Revenue has beaten the street estimates. What was the key rationale for this performance and is the same growth rate sustainable in the following 2-3 quarters?
A: In the last three quarters, you can see that our results have been quite good. In terms of our performance, our revenue growth has been more than 5% in the last three quarters. Even in this quarter, our revenue stood at $310.5 million, which is a 7.7% quarter-on-quarter increase. Our EBITDA also stood at 20.3%, which clearly shows the resiliency of our business despite the very troublesome environment. In the last quarter, as you said that we have created an order book worth $504 million, which is the higher ever order book for us. We have also added seven new clients in this quarter of which one client is over $20 million and five clients are above $10 million. As far as how the future is in the FY22 is concerned, our pipeline is quite healthy with a good mixture of annuity and transformation deals. The investments that we started in the specific capabilities like the customer success, cloud and data as well as the geographical focus like in Europe are proving themselves to be a tremendous help in expanding our pipeline. In the first quarter of the year, as I said, our order book has been quite strong and our net additions have increased by more than Rs 3,400 crore in the quarter. We make cross-sells and upsell with the existing clients plus we have 'Go to the Market Strategy' with partners and due to it we are just not increasing our existing clients but also signing new deals as well. Due to all these factors, we are getting a tailwind, which has been a good start of the year and we believe that we in deliver an industry-leading double-digit profitable growth.
Q: On a quarter-on-quarter basis, what factors impacted the margins this time and how do you plan to surpass this to stay ahead in the game? What is your margin outlook?
A: Our strategy has been very simple. Since the last 3-4 quarters, we have been saying that we believe in profitable growth, our focus is not only on profit or growth, but we have a focus on both of those. For this purpose, we have been investing in the business since the last few quarters, like in building capabilities, developing future-ready talent. Along with this, we also focus on operational efficiencies like automation or productivity improvement and cost levers and we are also driving it aggressively. That's why we are confident and since last three quarters, we have been delivering growth of more than 5% as well as profits. In the first quarter, there has been a slight blip in EBITDA percentage - although there has been a growth in the profit – because due to the industry situation or talent situation our talent cost has increased a bit. And in the previous quarter also, VISA processing led to a slight drop in our EBITDA percentage. But as I said that our PAT has been maintained at a flat level, so in a short term there can be some headwinds but our annual profitable growth strategy is intact.  
Q: You had the highest ever TCV of $50.4 crore. What drove you to this point in this very quarter and where do you see yourself reaching in the next 12-18 months? Also, tell us about the verticals that are performing best for you?
A: If you have a look then since the last three-quarters TTH has delivered double-digit growth. We look specifically in TTH then laser trouble is picking up and good recovery is seen there, business trouble will take some time. We are getting good opportunities in the CPG sector. We are getting good opportunities in the technology customers, application, modernization, cloud adoption and IoT. So, we can see good opportunities across our service lines. As I have said that good growth momentum has been created from the order book but it will be difficult to say what will be the order book on a quarter-to-quarter basis because many times, it happens seasonally, it depends on when our order is being renewed and when large deals are being closed. So, things can vary on a quarter-on-quarter basis but our momentum of booking the orders for the complete year will remain intact.
Q: Given the client's demand for digital transformation, are you looking at price hikes going ahead in FY22?  
A: Our focus has been and will remain on how we can deliver an outcome to our clients not basically on the hourly rate. When it comes to pricing, of course, we have rate cards for our clients but if you have a look at the deals that we have signed in the last few months then you will get to know that more focus has been paid on outcome-based deals and through it, we will improve our price realizations as we move forward. As I have said along with the cost rationalization being done at our end, we will be able to deliver a good profit.
Q: What is your acquisition strategy and in which areas would you be focusing for FY22?
A: As I said that we have a focus on building specific capability in specific geographies. So constantly we keep watching, if a good opportunity comes, we evaluate it and if there is some merit we are getting a complimentary capability or a complimentary presence, then we pay more attention to that acquisition. As you have said that we acquired L&T NxT in this quarter and the simple reason for the purpose is that L&T NxT brings us capabilities in the areas of IoT, connected workers, connected supply chain, connected customers. It will help us a lot in the Edge to Experience journey industry 4.0 and this is the reason we acquired it. So, if we get any such opportunity that provides us with a better and a much stronger value proposition to the client then it will be acquired.
Q: Do you have something on the radar and we can see some more acquisition this year?
A: As I said that we continue to see towards the opportunities and as the opportunities reach us, we evaluate them and if it is a good opportunity and a good deal is created between the target and us then it can be closed early. So, it is hard to say as it doesn't have any calendar and is an ongoing process, which will continue.
Q: What are the company's focus on attrition and more hiring? How are you working around the ongoing concept of 'Work from Home', i.e. a hybrid model is in place, how the hiring will be made and what are the projections on client additions?
A: You have touched two to three different subjects and I would like to answer them individually. If you will have a look on the supply side or hiring side, then we made a net addition of more than 3,400 employees in the first quarter. And our focus under capability is on internal capability building in which we make up-skilling and pro-skilling of our employees. We are also building capabilities ahead of time and hiring people from the market. We are also focusing on fresher hiring. So, this year, our hiring will be higher as compared to the last year and we have established a good trend in Q1FY22, which will be maintained. Attrition is an industry phenomenon and our attrition has been a bit more in the first quarter but we are taking many employee engagement related actions, providing more opportunities to people, upskilling them due to which I believe that our attrition will remain within the industry threshold. In addition, we are also focusing on training and learning.
Get Latest Business News, Stock Market Updates and Videos; Check your tax outgo through Income Tax Calculator and save money through our Personal Finance coverage. Check Business Breaking News Live on Zee Business Twitter and Facebook. Subscribe on YouTube.
Updated: Thu, Jul 15, 2021
05:22 pm
New Delhi , ZeeBiz WebDesk