Larsen and Toubro seals $2.1 billion deal to sell electrical unit to Schneider
Larsen and Toubro  has  agreed to sell its electrical and automation business to Schneider Electric SE for 140 billion rupees ($2.11 billion) in cash, it said on Tuesday. The deal, part of L&T`s plan to sell its non-core units, covers all segments of its electrical and automation business except marine switchgear and  servowatch  systems, the top Indian engineering group said in a statement.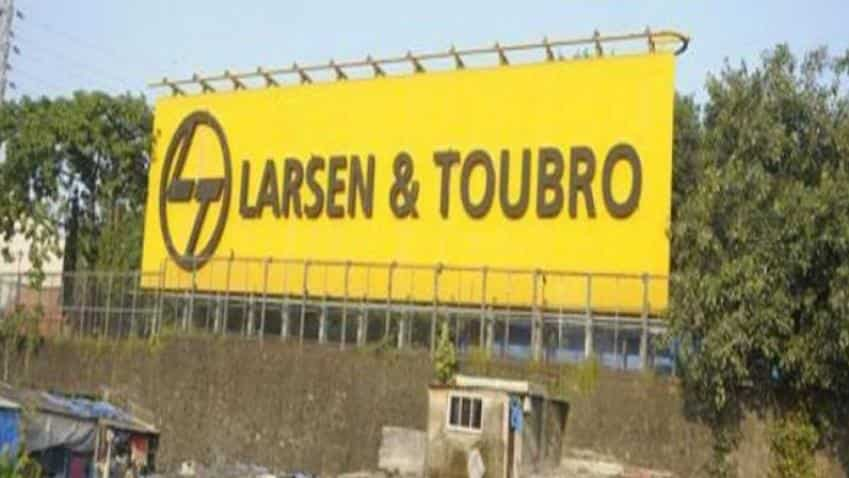 Larsen and Toubro has agreed to sell its electrical and automation business to Schneider Electric SE for 140 billion rupees. Image source: PTI
Updated: Tue, May 01, 2018
06:18 pm
ZeeBiz WebDesk
Leader in digital transformation of energy management and automation, Schneider Electric today announced the signing of an agreement with engineering major Larsen and Toubro to buy its Electrical and Automation business (L&T E&A) and combine it with Schneider Electric India's Low voltage and Industrial Automation Product business. Notably,  investment company Temasek, which is headquartered in Singapore, will invest in the combined business and hold 35% stake. L&T E&A would be acquired for Rs 14,000 Crore ($2.11 billion) in cash. The deal is subject to customary approvals from the Competition Commission of India and other regulatory authorities and will close once these approvals are received. The deal is expected to close in 18 months, L&T said.
L&T E&A offers low and medium voltage switchgear, electrical systems and equipment, energy management, metering and industrial automation solutions. It has a local manufacturing footprint with 5 manufacturing locations in India along with robust local R&D capabilities. The company is also present in the Middle-East and South-East Asia markets. L&T E&A has over 5,000 employees, excluding Marine Switchgear and Servowatch Systems.
With strong growth in the buildings and infrastructure segments coupled with growth in industrial manufacturing through the government's program to develop industries via 'Make in India' drive, the market is expected to grow in high-single digit to double-digit rate for energy management offers and double-digit rate for industrial automation, said a company statement. The combined business of Schneider Electric's Low Voltage and Industrial Automation Product business and L&T E&A is expected to benefit from these trends.
With this transaction, India will become the third largest country for Schneider Electric in terms of revenues (approx. €1.6 bn), at par with France.
The combined business with more than €1 bn in revenues will create significant synergies and efficiencies by leveraging on the complementary businesses of Schneider and L&T E&A business. The combined business is expected to offer solutions in India at competitive prices for large partners and customer base in many segments, across geographies.
Jean-Pascal Tricoire, Schneider Electric, Chairman and CEO stated, "By bringing together the Low Voltage and Industrial Automation Products Business of Schneider Electric India and L&T E&A, we are creating an innovative company in Energy Management and Industrial Automation in one of world's largest and fastest growing economies – India."
L&T honcho, S.N. Subrahmanyan, said in the statement, "The divestment of E&A business is in line with L&T`s stated intent of unlocking value within the existing business portfolio to streamline and allocate capital and management focus for creating long-term value for our stakeholders."
Key highlights:
Combined business well-positioned to serve the fast-growing Indian Energy Management and Industrial Automation Market
Transaction to combine Schneider Electric's strong global technology platform, digital offers and global presence with L&T Electrical & Automation's wide domestic reach, coupled with end-to-end R&D and manufacturing capabilities specific to Indian market
Make in India: Post transaction, India to become one of the key innovation and manufacturing hub for India as well as for global markets.
India becomes the third largest country in terms of revenues for Schneider Electric, at par with France
Strong shareholder base: Schneider Electric and Temasek to own combined business with 65% and 35% shareholding respectively