Khanna Gems' New Campaign Gemstones Matlab Goes Viral On Social Media
Khanna Gems has been the undisputed leader in the field of natural Astrological gemstones, both in India and throughout the world.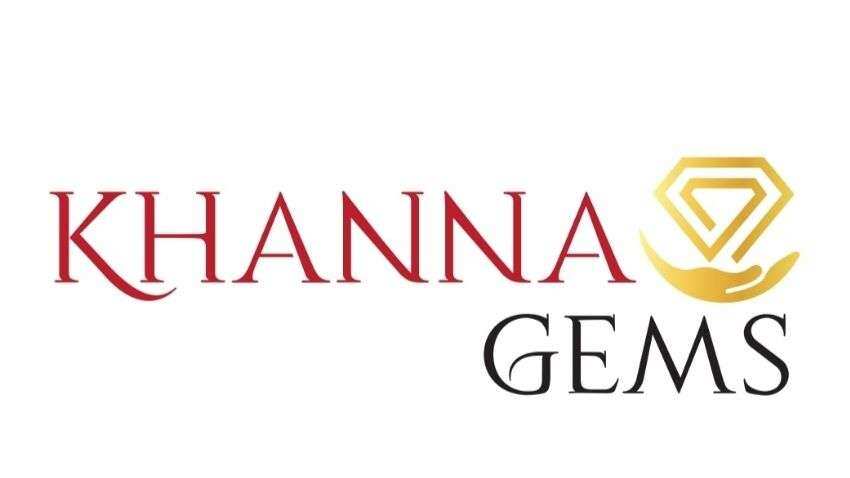 Khanna Gems has been the undisputed leader in the field of natural Astrological gemstones, both in India and throughout the world.
Since its inception, Khanna Gems has been the undisputed leader in the field of natural Astrological gemstones, both in India and throughout the world. When Shri Pankaj Khanna Launched this company in 1987, he was setting the stage for the modernization and Regulation of the gemstone industry. After more than 30 years in the industry, the company has a strong presence in India, as well as in the United States, the United Kingdom, Australia, and New Zealand.
WATCH | Click on Zee Business Live TV Streaming Below:
Buying a gemstone in any region of the world these days is an issue of authenticity. Because the market is swamped with lab-created non-natural gemstones, it is extremely Difficult to obtain natural gemstones at near-real costs. According to studies, the gemstones Sector is expected to grow at a CAGR of 5.2 percent between 2016 and 2021. Because of this primary reason, the gemstones business is being exploited by non-natural gemstones,
Which are offered at exorbitant prices to meet the expanding customer demand. The kinds of gemstones listed below will help us comprehend the many types of gemstones available on the market based :
● Natural Gemstones: As the name implies, these are those that occur naturally. They are not coloured or processed in any way to improve their clarity or colour. These stones have received no "treatment" other than being cut into a specific Shape.
● Treated Gemstones: These are stones that are naturally occurring but have been Enhanced in some way, primarily in terms of colour and clarity, in order to boost their Value. These are heated and then treated with chemical substances to enhance their Inherent properties.
● Created Gemstone/Synthetic: They are manufactured utilizing the same Components found in natural gemstones under extreme pressure. This is why Synthetic gemstones are chemically and physically identical to their natural Counterparts.
● Simulated/Fake Gemstones: Simulated gemstones are what are commonly Referred to as imitation gemstones. They are constructed of a substance that Resembles natural gemstones in appearance but has significantly different chemical and physical properties. Fake gemstones are inexpensive and are typically made of glass or a synthetic material. They are frequently less robust than synthetic stones and are more prone to damage.
Because we all can be neither a gemstone merchant nor a gemologist, as a layperson with no understanding what category of gemstones you are purchasing, it is quite easy to be duped by gemstone companies.
Khanna Gems has been reputed to be the only company in the world that provides us with Clarity of the genuineness of the gemstones. Hence the campaign "Gemstones Matlab" (matlab is the hindi transliteration of means). The goal of this campaign is to make the General public aware of the exploits of the gemstones market around the world and to Educate people how to check what type of gemstones to buy The company guarantees to supply only natural gemstones to its customers, which means they have not been treated or processed in any manner and are certified by a government lab and come with a certification proving their authenticity.
As observed in emeralds, amethysts, sapphires, and other gemstones, natural gemstones have a variety of refractive qualities as well as inclusions, which can be minerals, liquid or gas bubbles, or even fractures, all of which contribute to the value, uniqueness, and property of the gemstone. Furthermore, because 70 percent of people buy gemstones for astrological reasons, natural gemstones are the only alternative to consider when buying because they are the only gemstones with energetic properties and the only ones that have been proven to be astrologically beneficial.
Therefore, if you intend to purchase gemstones online, it is highly suggested that you Conduct research and request valid documents attesting to the precious stones' origin and Validity. You can also purchase gemstones from Khanna Gems online at www.khannagems.com or in-store by visiting stores. Also visit : https://youtu.be/YuYQGzkspg8
(Disclaimer: Brand desk content)
Get Latest Business News, Stock Market Updates and Videos; Check your tax outgo through Income Tax Calculator and save money through our Personal Finance coverage. Check Business Breaking News Live on Zee Business Twitter and Facebook. Subscribe on YouTube.
Updated: Fri, Nov 26, 2021
01:27 pm
ZeeBiz WebDesk